Newsdelivers.com, Insertlive –
Hyeri Girl's Day gave a sweet surprise on the birthday of her lover, actor Ryu Jun Yeol, which fell on Sunday (25/9).
This was revealed from the director's social media uploads Money Game starring Ryu Jun Yeol.
The director shared a portrait coffee truck which Hyeri presented to Ryu Jun Yeol.
On coffee truck there is a poster with a photo of Ryu Jun Yeol and a birthday greeting from the number one fan, Hyeri.
"Happy birthday my beloved Ryu Jun Yeol. From Ryun fan No. 1 Jun Yeol,"writing on banner from coffee truck the.
Hyeri's surprise for Ryu Jun Yeol/ Photo: Instagram
While on banner others, written Hyeri's support for the film Money Game in order to win an Emmy Award next year.
"I've booked a plane ticket for the Money Game team. Come on, win the Emmy Awards next year!' shouted Harry.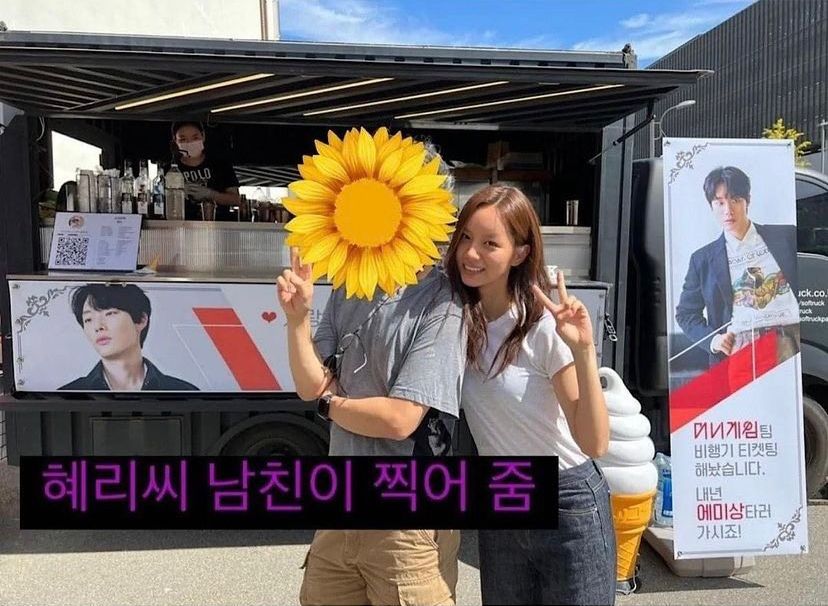 'Money Game' crew takes a picture with Hyeri in front of the coffee truck/ Photo: Instagram
Hyeri also came directly to the set Money Game as a sign of love for the lover. This can be seen from the photo of a film crew with Hyeri in front coffee truck.
Meanwhile, Hyeri and Ryu Jun Yeol's romance began when they worked together in a drama Reply 1988.
The actor and actress were involved in a love location and their romance was confirmed in 2017.
(KHS/KHS)