Korea can be said to be a fashion mecca in Asia. mix and match outfit KPop style that always inspires Indonesian fashionistas. Not only for women, men can also make fashion Korean style as a reference.
Korean male actors and idols always pay attention to their appearance and are identical in wearing suits for special occasions. OOTD with this suit can be used as a mainstay style when you are going to attend official events, office OOTD or just dinner with partner
Here are some inspirations to look charming with suits for various activities. Listen yuk!
1. Reliable Graphic Tee For Casual Impression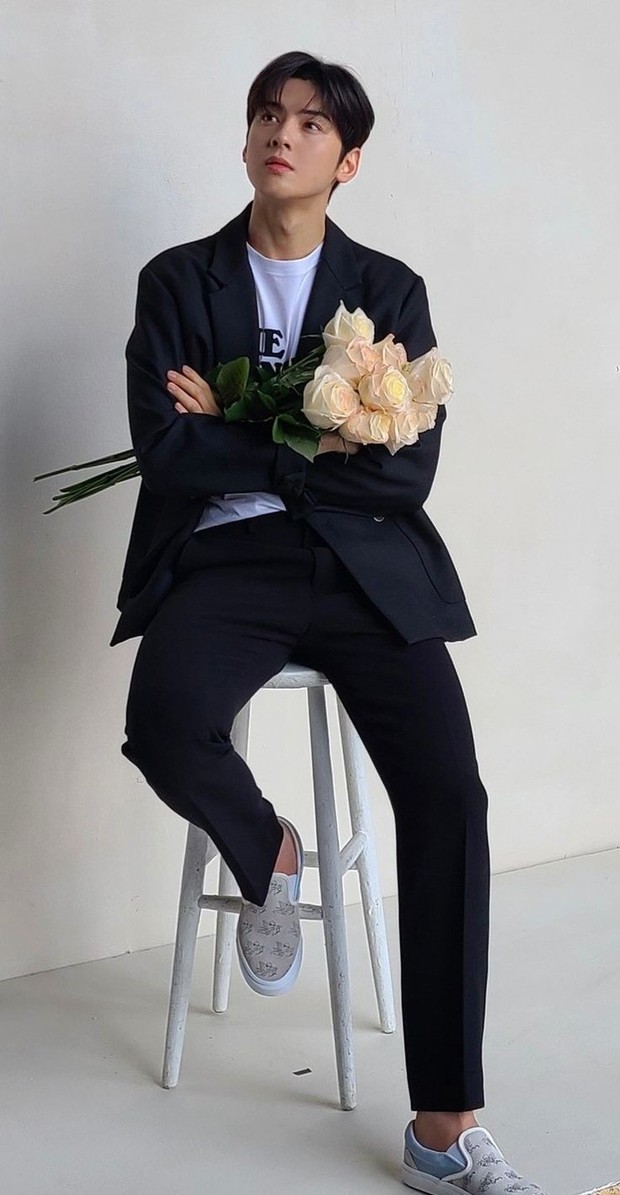 Men's suits/Photo: Instagram.com/eunwo.o_c
If you are going to attend events that are not so formal, but want to still look fashionable then try combining a suit with graphic tee. This illustrated t-shirt makes a suit that looks stiff at first become more relaxed and casual.
2. Basic Tee For Elegant Semi-Formal Style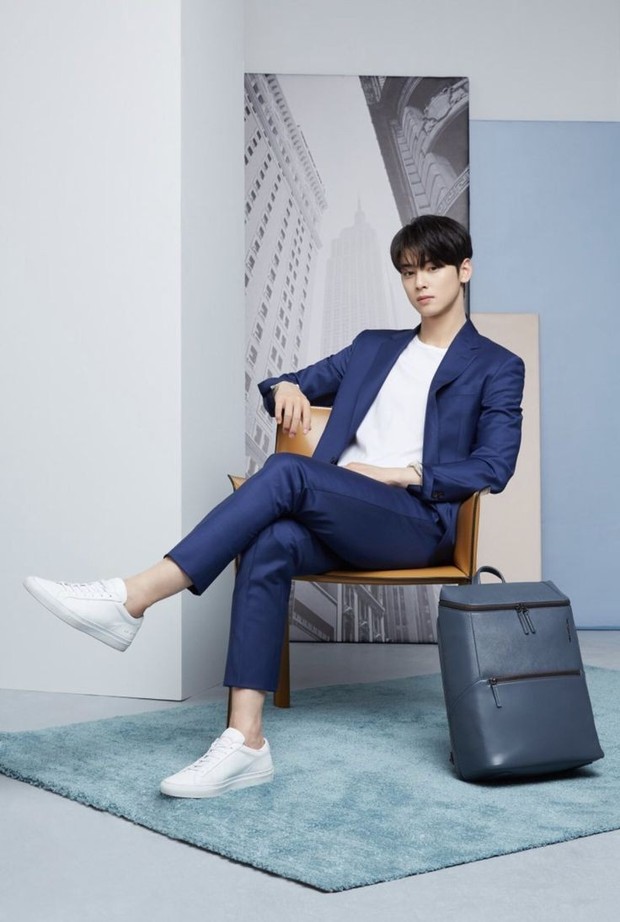 Men's suits/Photo: Instagram.com/eunwo.o_c
Besides graphic tee, you can also rely on a plain t-shirt as an inner for your favorite suit. T-shirt basic This is identical to the neutral colors, namely black and white. For a suit that is already dark in color, it will be more fashionable if it is combined with white inner like the Cha Eun Woo portrait above.
3. Turtleneck Top For More Trendy Style
Men's suits/Photo: Instagram.com/bts_thvv
Besides T-shirts, you can also copy the style of one of the BTS personnel above. Wearing a top with a high collar in a bright color and then combined with a black suit can give you a look different and more stand out.
4. Layering Style with Vest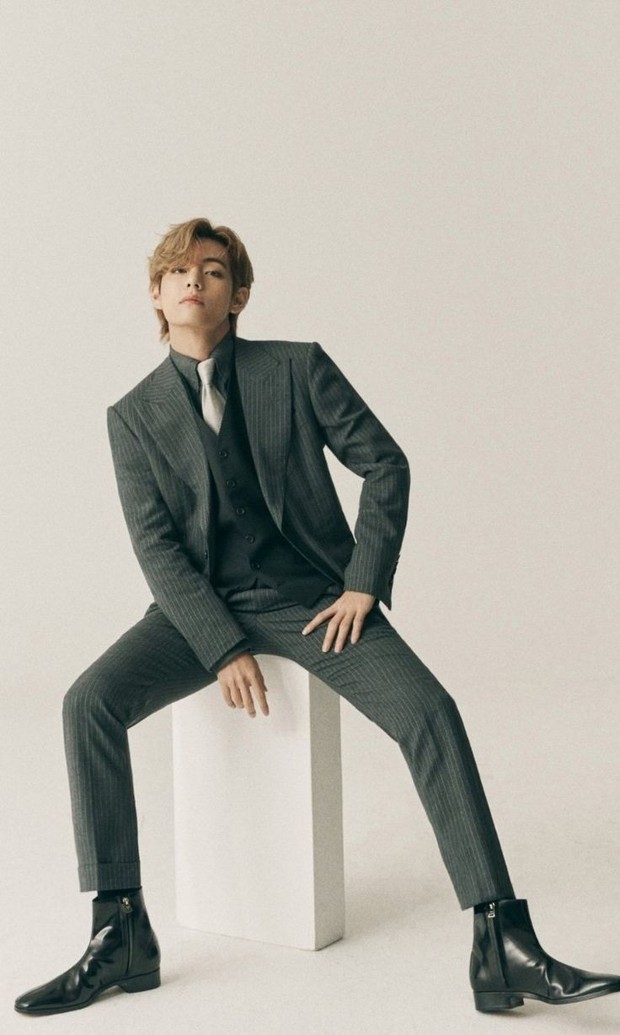 Men's suits/Photo: Instagram.com/bts_thvv
To attend special events that are more formal, you can wear layering style, which is to combine shirts with vest, Then put on a blazer. This mix and match is indeed a classic but can make you look even more stunning.
5. Statement Blazer to Look Different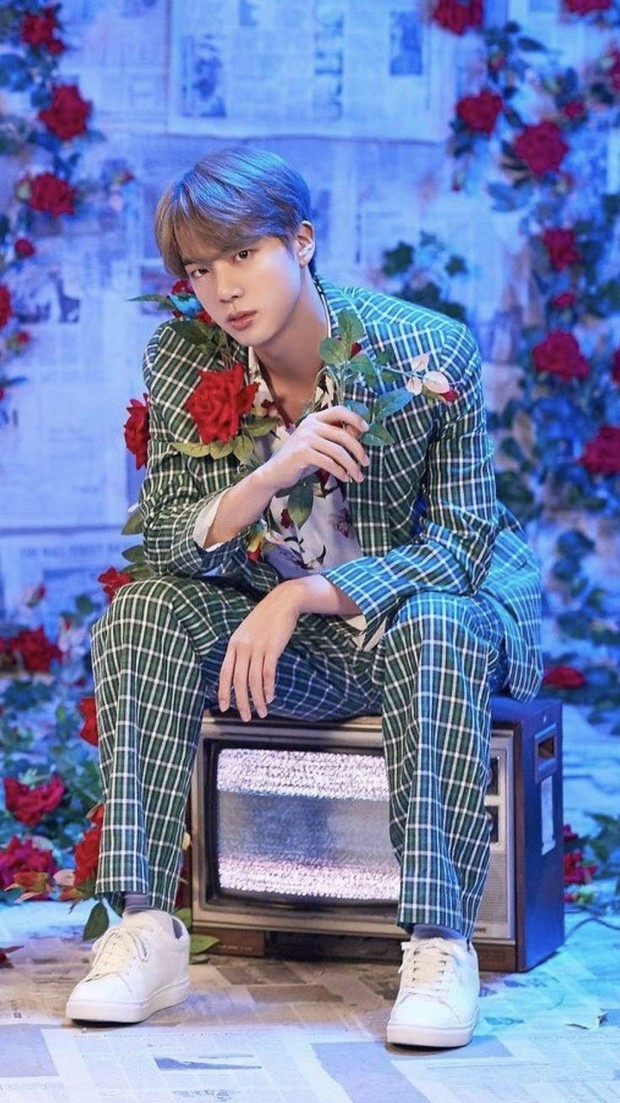 Men's suits/Photo: Instagram.com/bts
Tired of the classic black suit? You can play with statement blazer namely a suit with a certain motif that makes you look different. Can be combined with a neutral colored inner to balance the appearance.
6. Knitted Sweater Can Be Innered During Winter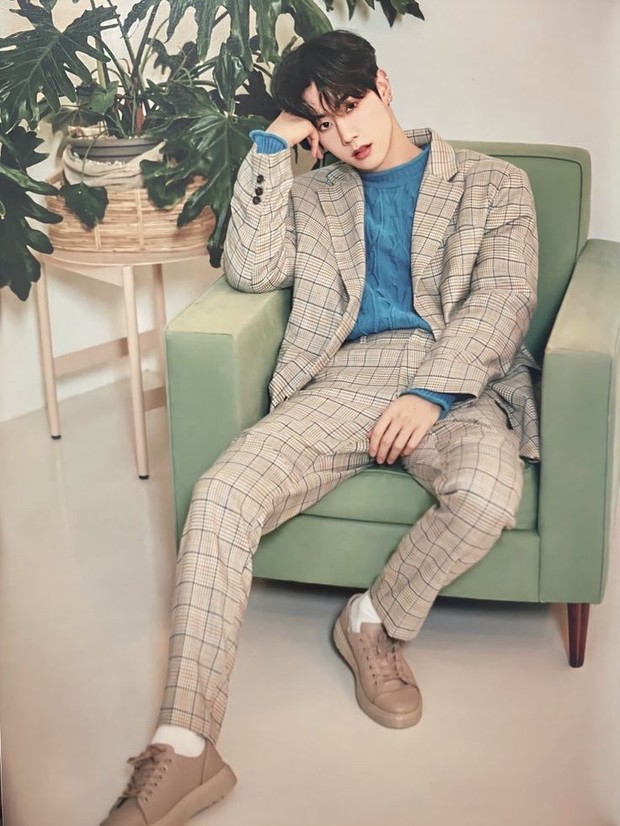 Men's suits/Photo: Instagram.com/suhosmole
When the weather is cold, you can combine a suit with sweater your favorite knit. This style makes the appearance of a blazer or suit look more casual but still on point and elegant. Don't forget to choose a plaid patterned suit for more stunning.
7. Oversized Blazer For Korean Style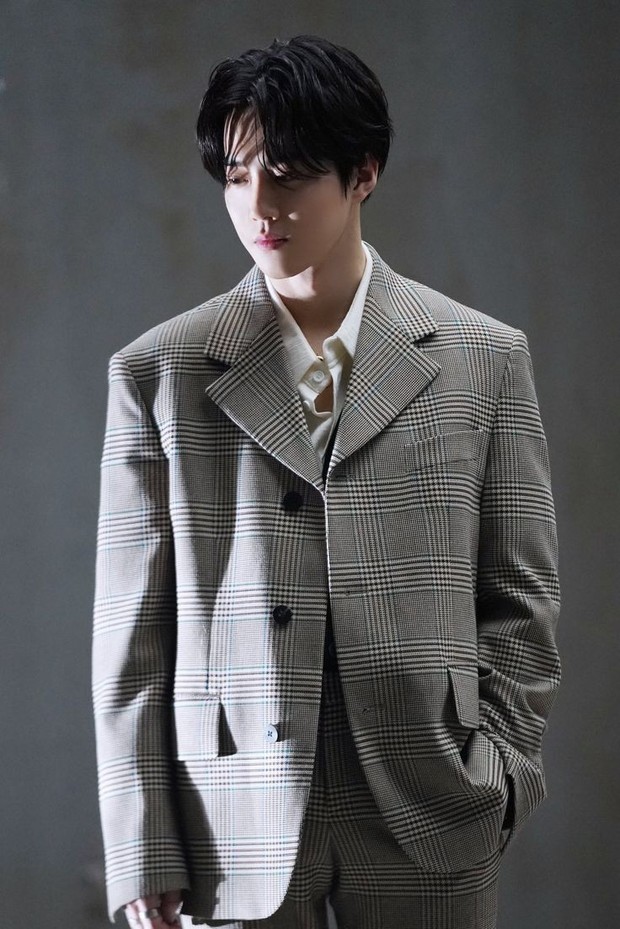 Men's suits/Photo: Instagram.com/suhosmole
Gaya fashion Korean style is synonymous with outer the great one. This can not only be applied to women, but men can rely on style oversized by wearing an oversized suit then combined with a plain shirt.
Those are some ideas for wearing a k-pop style men's suit to make it look more fashionable and stunning. Happy mix and match!
—
Want to be one of the readers who can take part in various exciting events at Beautynesia? Let's join the Beautynesia reader community B-Nation. The method REGISTER HERE!

(raf/raf)