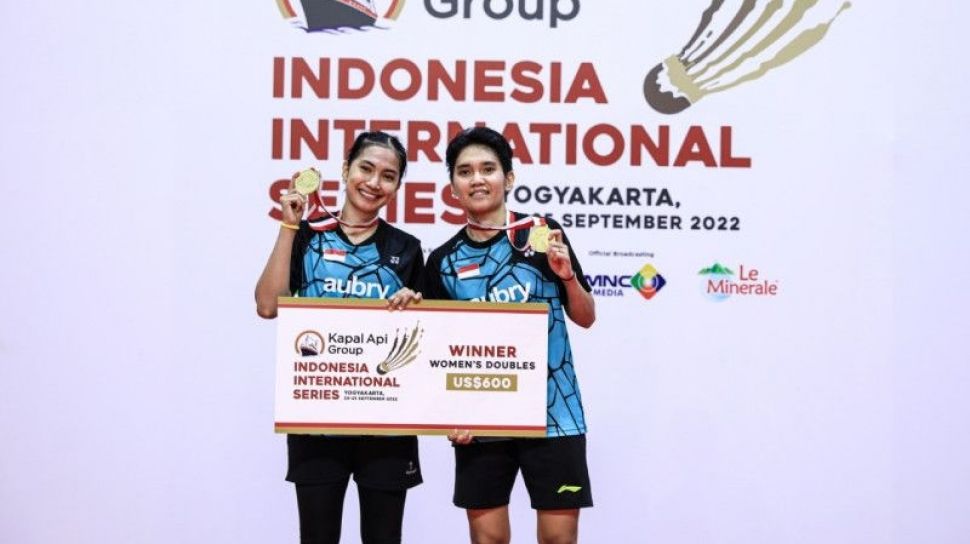 Suara.com – The host women's doubles, Ririn Amelia/Virni Putri, climbed the podium to win the Indonesia International Series 2022 badminton tournament which took place at GOR Among Rogo, Yogyakarta, Sunday (9/25/2022).
The non-seeded pair became the champion after defeating the junior pair of Pelatnas Cipayung, Ridya Aulia Fatasya/Kelly Larissa, 18-21, 21-13, 21-18.
The title became the first international premiere title for Ririn/Virni, who is now ranked 430th in the world.
"We are grateful that we were awarded the championship. Didn't think he could finally win after falling behind in the third game. Previously, our capital was only encouraging each other when performing on the field," said Ririn, who was once a member of the Cipayung National Training Center.
Read Also:
Mutiara and Ikhsan Rumbay Win Indonesia International Series 2022
"This championship title is an encouragement for us," said Virni, quoted by ANTARA in the PBSI statement received in Jakarta, Sunday.
Ririn/Virni, who the day before thwarted the steps of the Taiwanese representatives Sung Yu-Hsuan/Wang Szu-Min, said the key to today's victory was cohesiveness and mutual support for each other.
Evidently, despite being behind 6-11 in the third game interval, Ririn/Virni were able to rise to reverse the position to 21-18 thanks to the struggle and the principle of never giving up.
"We keep trying not to give up easily. Before the number 21, we must not give up, it turns out that we can slowly and successfully," said Ririn.
Read Also:
Alfian/Ade Win Indonesia International Series Men's Doubles Champion 2022