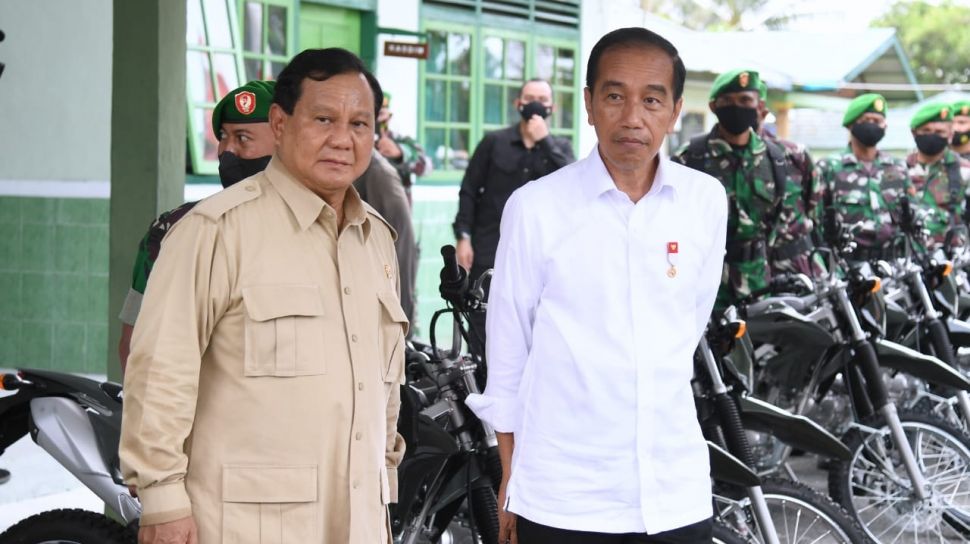 Suara.com – The Minister of Defense (Menhan) Prabowo Subianto is said to have shown his loyalty and performance to President Joko Widodo (Jokowi) during his tenure in the Advanced Indonesia Cabinet. As a result, Prabowo will most likely be supported by Volunteers Ganjar Pranowo Mania (GP Mania), if the Governor of Central Java is not chosen by PDIP to become a presidential candidate.
The statement was conveyed by Indonesian Political Indicators Researcher Bawono Kumoro through his statement in Jakarta on Saturday (24/9/2022).
"Despite being Jokowi's presidential rival in two presidential elections, Prabowo has proven his performance and loyalty to the president during his time as defense minister in the Joko Widodo-Maruf Amin government cabinet," he said as reported by Antara.
Bawono revealed, for his loyalty and performance, he received support from GP Mania who said he would support Prabowo Subianto in the 2024 Presidential Election (Pilpres) if Ganjar was not chosen by PDI-P as a presidential candidate (candidate).
Read Also:
Meeting Ridwan Kamil at the Opening Ceremony of the Persis Congress, Prabowo Subianto: This is what I have to take into account
According to Bawono, the statement by the chairman of GP Mania, Immanuel Ebenezer, is a clear sign of the direction of Jokowi's support for Prabowo.
"As one of Joko Widodo's main volunteers in the two previous presidential elections, of course, it is impossible for GP Mania to convey what GP Mania said without first communicating with President Jokowi," he said.
Head of GP Mania Immanuel Ebenezer or Noel considered the former Kopassus Danjen as a tested figure to continue Jokowi's leadership. Still according to Noel, there are a number of reasons GP Mania will vote for Prabowo.
First, Prabowo proved his commitment to work for the Jokowi government.
"In the past, there was a concern when Pak Prabowo became Minister of Defense, there was a coup, apparently that theory didn't exist," said Noel.
Read Also:
Read the Chance of Ganjar Pranowo Vs Puan Maharani in the 2024 Presidential Election
Second, Prabowo is considered to maintain his integrity as a statesman and a person who is clean from corrupt behavior.