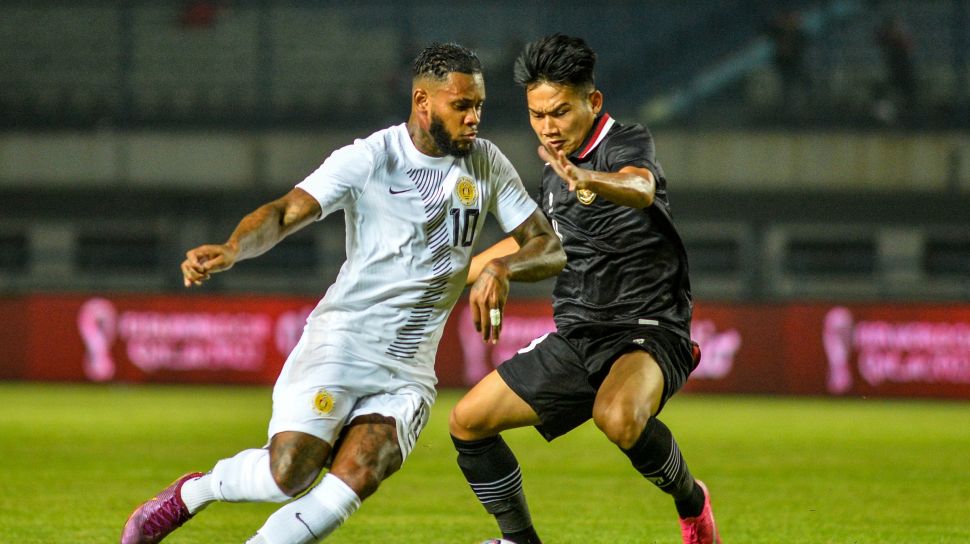 Suara.com – The Indonesian national team defeated Curacao in a friendly match titled FIFA Matchday, Saturday (24/9/2022). The Garuda squad silenced the Caribbean island nation with a score of 3-2.
The Indonesian National Team vs Curacao duel took place at the Gelora Bandung Lautan Api Stadium (GBLA), Bandung. The Red and White Team was able to trouble Curacao throughout the match.
The goals for the Red and White team were scored by Marc Klok (18′), Fachruddin Aryanto (22′) and Dimas Drajad (56′). While the Curacao national team was only able to score two goals through Rangelo Jango and Juninho Bacuna.
The Garuda squad immediately conceded when the game had only been running for seven minutes. The Curacao national team opened the scoring through the action of Rangelo Janga.
However, the Indonesian national team immediately responded to the lag very well. Persib Bandung midfielder Marc Klok managed to equalize in the 18th minute.
Shin Tae-yong's team was even able to take the lead four minutes later. A throw-in from Pratama Arhan was successfully headed by Fachruddin Aryanto to rattle the Curacao national team goal.
The superiority of the Indonesian national team also did not last long. The Curacao national team responded with a quick counter-attack which was then completed beautifully by Juninho Bacuna in the 24th minute.
Dimas Drajad then scored a beautiful and spectacular goal in the second half, precisely in the 56th minute after converting Pratama Arhan's cross through a beautiful backheel that tricked the opposing goalkeeper. Indonesia also won 3-2.
This victory is quite surprising for the Indonesian national team. The reason is, Curacao currently occupies the 84th position in the FIFA ranking compared to 155 belonging to the Garuda squad.
After this match, the Indonesian national team will still face Curacao on September 27 at the Pakansari Stadium, Cibinong, Bogor.