Suara.com – The name Deolipa Yumara was widely discussed after becoming the attorney for Bharada E or Richard Eliezer.
He became an outspoken lawyer with controversial statements. Even though he has left Bharada E's legal team, Deolipa is still pacing on television.
But who would have thought, the relaxed-looking lawyer was apparently reluctant to be paid on television. He is also said to be rich with a private house of 10 lots.
This can be seen in the upload of the Instagram account @rumpi_gossip.
Read Also:
Viral Video on Social Media, Netizens Complain about Buying Balinese Mixed Rice Filled with Pork, Now Blasphemed
In the upload, Deolipa appears to be visiting a television station. The presenter then said that Deolipa did not want to be given an honorarium when invited.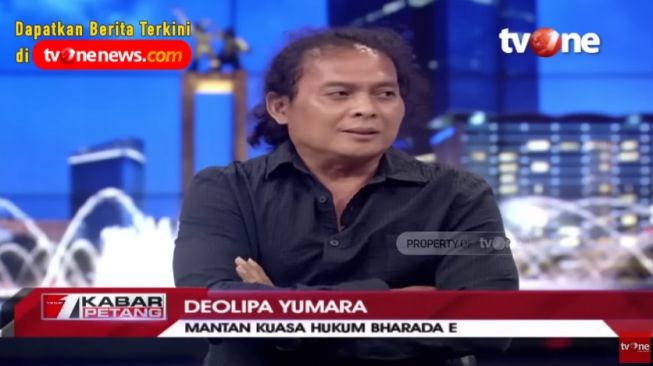 "This is not only a smart person, but he is also a rich person, it is proven that he is one of the guest stars who doesn't want to be paid," said the host.
When asked why he didn't want to be paid when he was invited to be on television, Deolipa said that if he had been paid he would feel bound.
"Once I'm paid I'll be tied up, I'll be rich in debt, I'm used to making my own money, right, we're rich people," joked Deolipa.
According to Deolipa his parents are retired marines.
Read Also:
Rehan's figure has been revealed on social media, who is he?
In another video, Deolipa can be seen walking around her house. When he was asked how many plots of private house he had, Deolipa replied that his house had 10 plots.