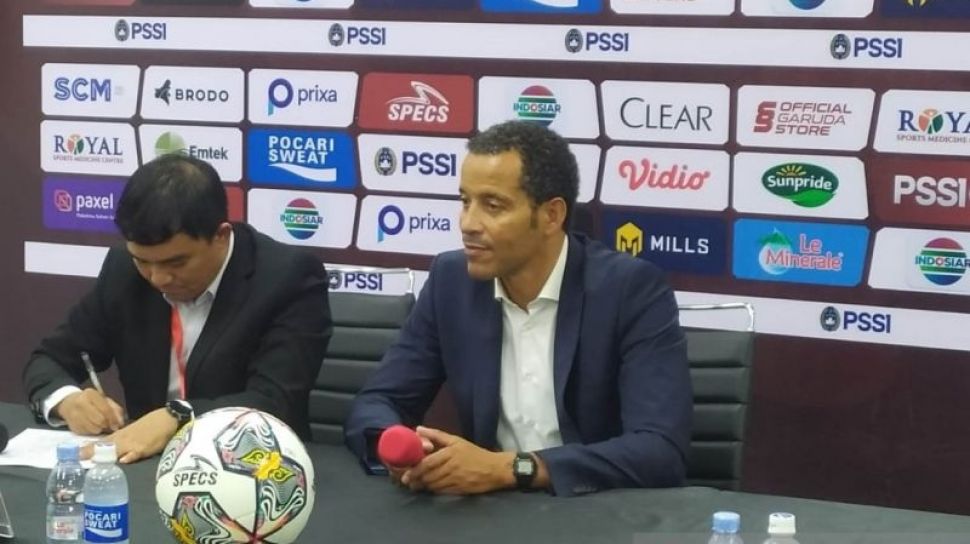 Suara.com – Curacao national team coach Remko Bicentini admitted that he was very disappointed that his team could be defeated by the Indonesian national team in the first friendly with a final score of 3-2.
He admitted that he came to Indonesia with the aim of winning. Curacao is ranked 84th FIFA, while Indonesia is far below it at 155th FIFA ranking.
"Of course we are disappointed with this result, because we want to win, but defeat can indeed happen in a match," said Remko during a press conference after the match at the Gelora Bandung Lautan Api Stadium, Bandung City, West Java, Saturday (24/9/2022) .
According to him, the Indonesian national team played very well as a team. In addition, several opportunities obtained by his team have not been able to make Curacao superior to Indonesia.
Read Also:
The Indonesian National Team's FIFA Ranking Soared after Defeating Curacao on FIFA Matchday
"It was a good game for the people watching in the stadium, I think we did make two or three mistakes," he said. Between.
He also admitted that previously he did not have enough time to prepare for the Garuda squad. Even so, he will also maximize the time before the second friendly match.
"We just need to believe in ourselves to be able to get a good result in the next game," he said.
The Curacao national team must recognize Indonesia's superiority with a score of 3-2 in the first friendly match. The second friendly match will be held at Pakansari Stadium, Bogor Regency, West Java, on Tuesday (27/9).
Read Also:
Photo: Moment of the Indonesian National Team's Victory over Curacao