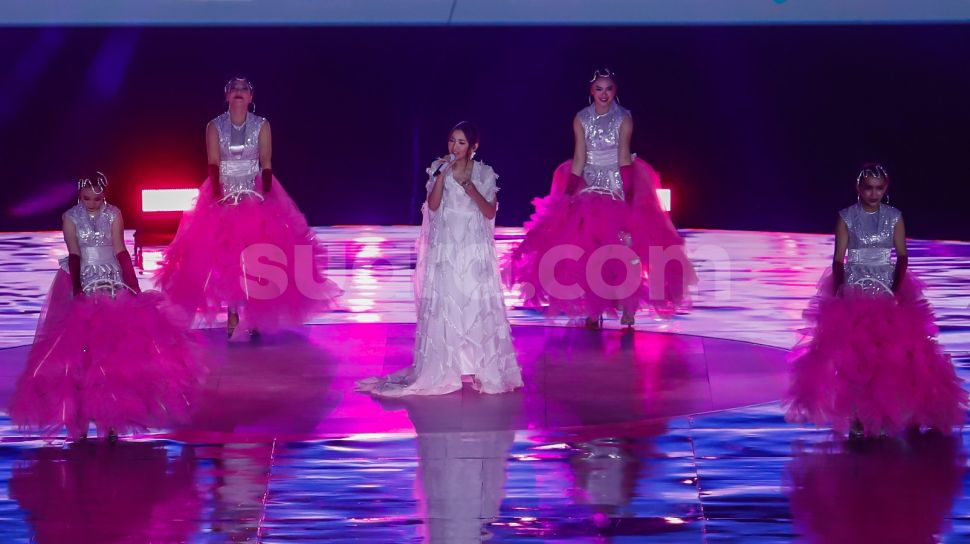 Suara.com – Mahalini's name is often in the public spotlight. In addition to his career in the music world, it certainly did not escape the news of his relationship with Rizky Febian.
Recently, Mahalini has been busy attending various music festivals. It can also be seen from some of his uploads on his personal Instagram account.
Even though he is busy performing from stage to stage, Mahalini always makes time to attend every event. This can also be seen in the circulating portrait, capturing the moment Mahalini was about to enter the car
The portrait shows Mahalini's appearance wearing a black OOTD. He was seen wearing a black oversized t-shirt combined with jeans.
Read Also:
Bogor Cabin Cafe Help Lighten the burden of online motorcycle taxis, the impact of rising fuel prices
He looks even cooler when he wears sunglasses. Not to forget, he was seen carrying a black bag.
Unlike usual, the shape of the bag that Mahalini is wearing has a unique model. The bag also has a hanger with the letter D on it.
Reported from Instagram account fashion. charming, the bag he was wearing turned out to be from the Dior brand. Of course the bag has an exorbitant price.
The bag is an output of the Saddle Bag series. Not only that, the price of this unique bag is priced at around Rp. 61.3 million.
Uploads about the details to the price of the bag, of course, reaped comments from netizens. Not a few netizens were also surprised when they found out the price of the Mahalini bag.
Read Also:
Video Circulates Allegedly Mahalini Smoking in a Night Club, Somebody Puts Up Body: Why, Have You Never Seen a Smoking Girl?
"I don't want to go back, I can't stand to know the price of the bag, Ms. Mahalini," commented a netizen.
"I think Mahilini has always used branded items," said another netizen.
There are also netizens who commented like this. "Mahalini just look at the more expensive, yes," said the warganet.
"The bag model is unique, is there a cheap version or not," added a comment from one of the netizens.