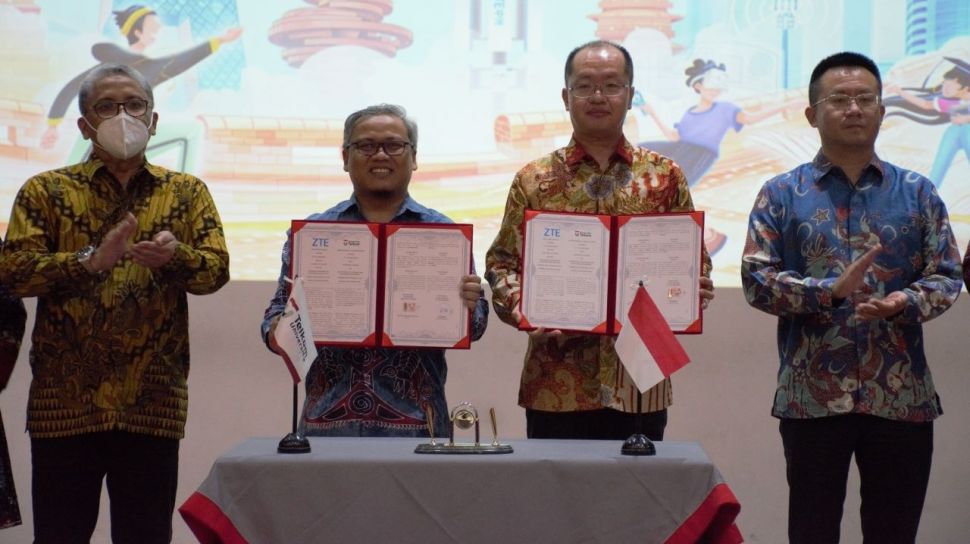 Suara.com – ZTE Corporation on Friday (23/9/2022) announced a partnership with Telkom University. The collaboration aims to develop domestic digital talent.
In this collaboration, ZTE will hold the 5G Rising Star program for Telkom University graduate students and provide scholarships for undergraduate students.
"By working with leading universities, we are exploring more 5G application scenarios and creating more innovations together," said ZTE Corporation SVP, Mei Zhonghua, in a press release received in Jakarta.
In the 5G Rising Star program, ZTE will recruit Telkom University graduates as employees. Those who pass the selection will receive a series of trainings, have career opportunities in cross-cultural work environments, and participate in career development programs.
Read Also:
ZTE Opens Opportunity to Release Gaming Phone to Indonesia
These new graduates can occupy a number of strategic positions, such as Account Manager, Product Manager, and Technical Engineer at ZTE.
Another program included in the cooperation between ZTE Indonesia and Telkom University is the awarding of scholarships to five outstanding undergraduate students.
The scholarships that will be given are expected to support the education plans for selected outstanding students and can be a motivator for other students to continue to be enthusiastic in pursuing education. ZTE provides a scholarship program for 4 semesters for students who have registered and passed the selection process.
"At ZTE, digital talent is one of the three cornerstones of the company's development and ZTE has always considered talent as the company's main strength," said President Director, ZTE Indonesia, Richard Liang Weiqi.
ZTE Indonesia's efforts in developing local digital talent received a warm welcome from Telkom University.
Read Also:
Reasons ZTE Re-released Mobile Phones to Indonesia
"The 5G Rising Stars program is in line with Telkom University's vision and mission to be able to advance the telecommunications industry in Indonesia. We hope that the cooperation between ZTE and Telkom University will continue to be closely intertwined in the future," said the Chancellor of Telkom University, Prof. Dr. Adiwijaya.