Denpasar Voice – The figure of Hasnaeni Moein, the golden woman has been in the spotlight in recent days. That's because he was named a suspect by the Attorney General's Office, Thursday (22/9/2022).
He became a suspect in the alleged corruption case, irregularities and misappropriation of funds from a subsidiary of PT Waskita Karya (Persero) Tbk.
His name was in the spotlight because the time he was named a suspect was colored by a commotion. Wearing a pink vest, he struggled as he was led to a detention car, he struggled and screamed in pain several times.
Now, many are asking who Hasnaeni Moein is and what his family background is. Investigate, it turns out that he is the son of Max Moein.
Read Also:Ahead of the match against Persija Jakarta, Luis Milla reveals 2 things that are Persib Bandung's weak points
Max Moein is a former PDI P politician who was sentenced to 1 year and 8 months in prison for a corruption case. Now, it is the child's turn to be arrested on a corruption case.
Max Moein was in the spotlight because of a number of cases that happened to him, such as corruption, exciting photos with other women, to reports of sexual harassment against his private secretary.
The following is a case that has happened to Max Moein:
Max Moein got into the spotlight after being summoned by the Honorary Board of the DPR. That's because of the circulation of exciting photos of him with a beautiful woman who is both shirtless.
At that time. BK DPR invited Roy Soeryo, who is known as a telematics expert, to examine the photo. Roy in his statement said that the male face in the photo had no manipulation, while the female face had additional light effects.
Read Also:The figure of Max Moein, Hasnaeni Moein's father the Golden Woman, PDI-P Politicians, Involved in Corruption, Shocking Photos, and Harassment
"God willing, I can confirm later that there was no manipulation," he told reporters at the DPR Building, Senayan, Jakarta, Thursday (10/7/2008).
Extracted from various sources, Max Moein was a member of the DPR RI in the 1999-2004 and 2004-2009 periods. While in the DPR RI, he was the Chairman of Commission IX and Deputy Chairman of Commission XI.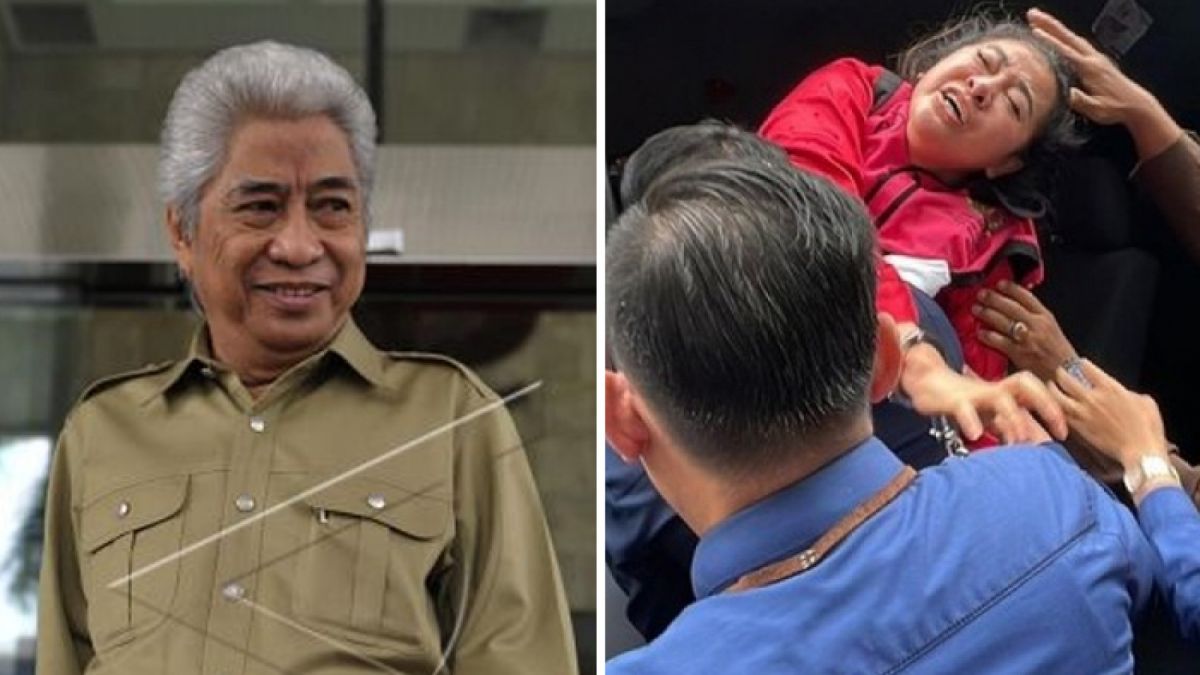 He had been in the spotlight because he was involved in a corruption case in the form of bribery of traveler's checks to a number of members of the DPR RI for the 1999-2004 period for the victory of Bank Indonesia Senior Deputy Governor Miranda Goeltom.
As a result of the 2011 trial, Max Moein was sentenced to 1 year and 8 months in prison for violating Article 11 of the Corruption Eradication Act.
In addition, Max Moein also had time to reap the spotlight in the sexual harassment scandal against his secretary, Dedy Firdiyanti. As a result, the BK DPR RI recommended that Max Moein be fired through a plenary session of the DPR RI.
Then in the 2009 election, he was finally not nominated again as a member of the PDIP legislature. Max Moein died on March 19, 2019. (Suara.com/Antara)