Newsdelivers.com, Insertlive –
Vicky Alaydrus spoke up after her ex-husband, Hassan Alaydrus, known as Baba Miwa, told him about the difficulties in life that he was living.
It started when Hassan met Raffi Ahmad's group in New York, United States.
Starting his story, Hassan Alaydrus admitted that he had experienced bankruptcy and lost his second child.
The climax was when Vicky Alaydrus filed for divorce from Hassan Alaydrus in early January 2021 because of many quarrels.
Hassan Alaydrus and Vicky Alaydrus officially divorced on February 23, 2021 ago.
"I opened my own business, there was a pandemic. My business was closed, my child died, my wife left me too," said Hassan Alaydrus, seen from the video uploaded to the Instagram account @rumpi_gossip.
"I remember that children's schools are expensive now. I don't want to be thought of as 'This boy is not doing anything, society's trash. Look at that, leaving for a divorce is getting worse, right'. I don't want to be looked at like that," he concluded.
Vicky Alaydrus then responded to her husband's statement through the latest upload on her Instagram page.
"Through this simple article I want to convey that the parts that are not in accordance with reality are not something that should be justified,' wrote Rachel Vennya's best friend.
"While it seems that many people are already suspecting, fabricating, accusing and even attacking," he continued.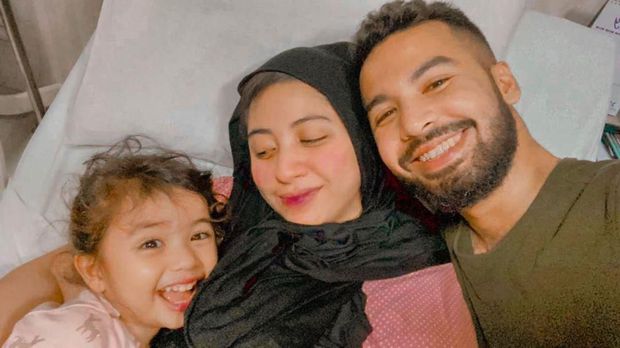 Hassan Alaydrus/ Photo: instagram.com/hassanalaydrus
Hassan's ex-wife added that there are still some hidden things that she keeps for the sake of her child's growth and future.
"There is a part that needs to be kept hidden. I have to wrestle with it, but I will keep it. For the good, especially for the baby," he concluded.
Vicky Alaydrus's upload was immediately commented on by fellow artists, including Rachel Vennya, her close friend.
"Pikk, I love you, baba, miwa & ali sooo much and I hope the peace you are fighting for will be successful, always pray for the best to you all,Rachel Vennya commented.
"Grab," Dara Arafah toilet with red heart emoji.
(dis/syf)