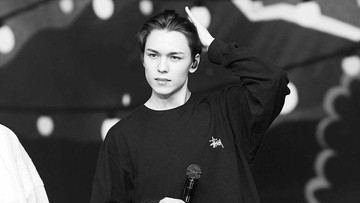 Newsdelivers.com, Insertlive –
Photocards is one of merchandise issued by certain artists or idol groups.
Even if it's just a piece of paper, photocards can be a very high value collectible item.
Usually, photocards obtained randomly from the album released by the artist.
Often too photocards it is included in the magic card collection of K-Pop fans.
Well, for SEVENTEEN fan name CARATs, there is a photocards which is rare and is believed to be a good luck charm.
Photocards it belongs to SEVENTEEN's Vernon which was obtained through the album Heng:garæ SEVENTEEN in 2020 ago.
Vernon SEVENTEEN dalam photocardshe seemed to be standing outside in the bright sun with his hat upside down.
Although it looks cute, fans who are still in school judge that the adorable photo is their lucky charm during the exam.
According to a fan, SEVENTEEN's Vernon's shiny forehead is believed to bring good luck and very high test scores.
"You know that Vernon's photocard with a wide forehead in the summer in China is still loved by school students. They say it's a talisman for going to college. The price of the photocard has now reached hundreds of millions," explained the account @chewro***, quoted from Koreaboo.
"Many believe that Vernon's adorable photo can add to their luck and motivate them to study during exams," said the @jeon*** account.
(dis/and)