The rise affair issues what happened a long time ago seemed like a snowball that kept rolling. Not only one of the partners is injured, but the child can also become a victim.
Recently, the issue of infidelity emerged from the family of the famous American musician and vocalist of Maroon 5, Adam Levine. Levine is suspected of having an affair with a influencer named Sumner Stroh. Rumors of the affair circulated when his wife, Behati Prinsloo, was pregnant with their third child. This made the public angry and concerned about the fate of their two children.
Old quotes Huffpost, almost 1 million children have to accept the separation of their parents due to infidelity every year. Recorded 2.4 million single mom and 2.6 million single dad which is the result of infidelity.
According to the page Feldstein Family Law GroupInfidelity committed by parents, makes some serious impacts that will be felt by children, especially in the long term. Then, anything The impact of parental infidelity on children? Here's the review.
Children Feel Abandoned and Lost Trust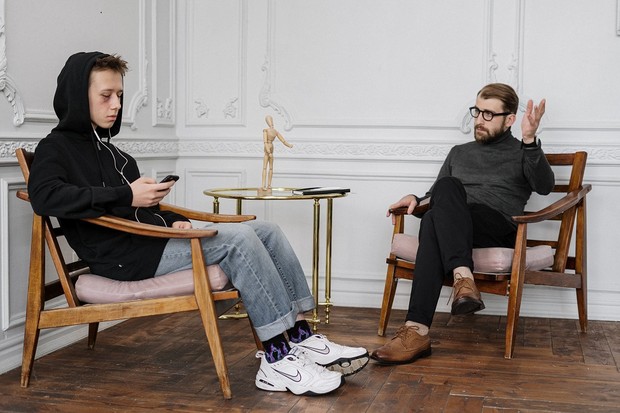 Children Can Feel Their Family Is Not Harmonious/Photo:Pexels.com/Cottonbro
The parents he saw, might look harmonious. However, make no mistake! Children can also "feel" that something is not right in their family.
He can feel the slowly decreasing emotional closeness between sincere parents, so that it can interfere with his growth and development because he is haunted by a sense of falsehood that befell his family. The family that is the expectation of the child will give warmth and openness, it becomes a house that holds a myriad of secrets that are not revealed.
Children Can Be Threatened With Depression To Cause Long-Term Trauma
Children Can Experience Inner Upheaval/Photo:Pexels.com/Kindel Media
Often, children are considered as someone who physically may still be "small" compared to their parents or relatives. But, despite his stature, he was still a human who could feel various emotions. Infidelity can be a big explosion in him, knowing the betrayal committed by his own family.
Many questions will arise in his head which can lead to him questioning himself and feeling worried about the future. Children who see their families destroyed due to infidelity, tend to close themselves to their wounds so that it becomes a trauma that is difficult to heal. In fact, in some cases, there is a change in the nature and attitude of the previously cheerful child to be gloomy and unenthusiastic in living life.
Mental disorders experienced by them can vary, ranging from stress, depression, anxiety disorders, eating disorders, to withdrawing from social life. Infidelity does not only affect the couple, but children can also become victims.
Potentially Doing The Same As Adults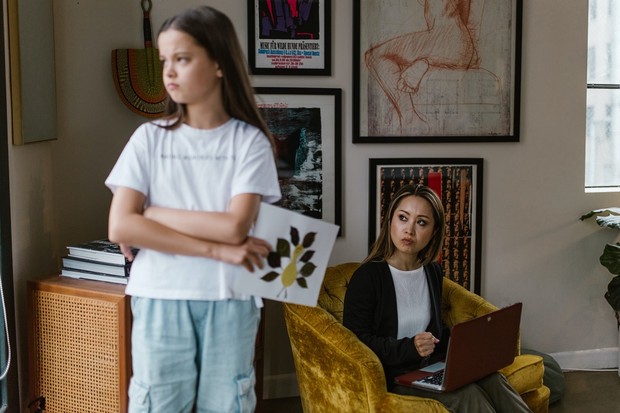 Children have the potential to do the same thing/ Photo:Pexels.com/Rodnae Productions
The affair he witnessed in his childhood, did not rule out the possibility that he could do it in the future. Because, when he sees his parents having an affair in the end the problem will be over, he will think the affair is a disappointing thing but it's okay to do it.
Because, previously he grew from the wound over the polemic which in the end he still survived into adulthood. Infidelity is like a snowball that continues to roll, will always run if the closest person has done it and will be imitated until it is normalized because it is considered a "natural" problem in every relationship.
Whatever the underlying factors, infidelity is never justified and many bad effects result. When you have decided to commit, try to maintain and care for the relationship in a way that has been mutually agreed upon.
***
Want to be one of the readers who can take part in various exciting events at Beautynesia? Come on, join the Beautynesia reader community, B-Nation. The method REGISTER HERE!
(sound/sound)