Suara.com – Proper injury management by specialist doctors is the key for athletes and sports activists to continue to excel.
Revealed by dr. Bobby Nelwan SpOT(K), Orthopedic and Traumatology Specialist, Sports Injury Consultant at the Royal Sports Medicine Centre, non-expert handling of injuries has the potential to slow down the healing process, and even worsen the injury.
"Sports injuries are very crucial for professional athletes and sports activists. For this reason, all sports players must consult specialist doctors who are experts in their fields to find out what actions and healing processes should be taken so that doctors can help provide the right diagnosis for patients and help the healing process so that they can return to sports activities," said Dr Bobby in a press statement received Suara.com.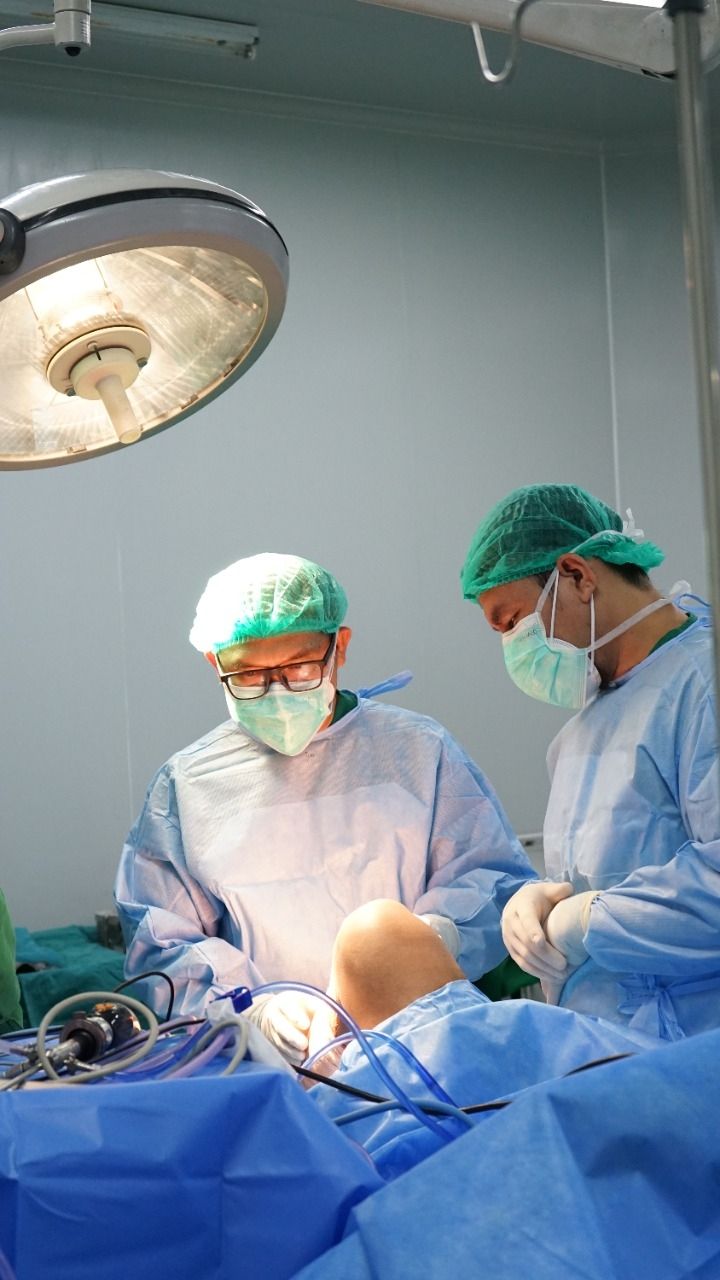 Therefore, the proper injury healing process needs to be done comprehensively. Not only by sports doctors, but also by psychologists, therapists, nutritionists, to sports physiotherapists.
Read Also:
Recovery is going well, Igbonefo will appear wearing a mask
On this basis, Royal Progress Hospital presents the Royal Sports Medicine Center (RSMC) and the Royal Sports Performance Center (RSPC) in providing health services for athletes and sports activists related to prevention, screening, treatment of sports injuries, to improving fitness and motivation so that they can return to their sporting goals.
dr. Panudju Djojoprajitno, General Manager of Royal Progress Hospital, said that RSMC and RSPC have been trusted to become official health partners for the national sports federation, and have performed medical operations and provided physiotherapy support to thousands of patients.
"On National Sports Day which falls in September, we are also a health partner at various national sporting events through the provision of medical personnel as a form of our commitment to support athletes and sports activists to be able to reach their optimal potential," he said.
On the same occasion, dr. Sophia Hage SpKO of the Royal Sports Performance Center added that the RSPC is committed to assisting recovery and performance improvement for athletes and sports activists through a range of services needed for them for their sporting goals.
Such as physiotherapy programs, sports massages, improving fitness performance by conducting various sport-specific fit tests, nutrition consultations for athletes to stay fit, to improving performance through good psychological conditions so that patients can again feel ready to become champions, where all activities are directly supervised. by medical professionals so as to help perform effectively and efficiently.
Read Also:
Liga 1: Recovering from Injury, Victor Igbonefo Will Wear a Mask, Here's the Persib Team Doctor's explanation