Suara.com – Borneo FC midfielder Muhammad Sihran Amrullah immediately stepped on the gas to prepare for the remaining seven matches of the 2022/2023 Liga 1 first round, closest against Madura United at the Segiri Stadium, Samarinda, Saturday (1/10/2022).
The short vacation from football activities given to Borneo FC players was really utilized to the fullest by all components in the team, including Sihran.
"Yesterday's break, we really maximized the players to gather with family," said Sihran, via the club's official website, Friday (23/9/2022).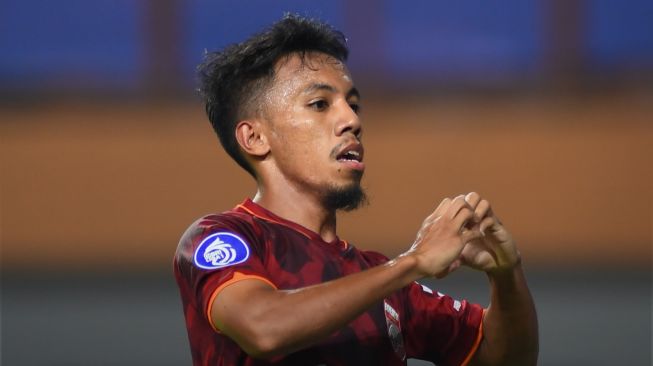 Sihran also took the time to return to his hometown in Ternate to take advantage of the holiday given by the management of Pesut Etam.
Read Also:
Rodney Goncalves: Barito Putera's current target is to get out of the relegation zone
"Refreshing your tiredness for a moment with your hometown is the best thing that can be used," said Sihran.
However, Sihran ensured that he continued to undergo light training while he was in the village enjoying the training holiday.
As a professional player who makes football a job, he said, maintaining physical condition is a task that must be done.
"Neither do I have a day off at all while in my hometown," said Sihran.
Although he didn't have long time with his family, Sihran admitted that he was very happy, and now it was time to focus on training with the team to welcome the remaining matches in the first round.
Read Also:
Ondrej Kudela Explains His Experience of Playing in Indonesia to Czech Media, Praises Muhammad Ferarri as High as the Sky
Moreover, according to Sihran, the follow-up schedule will be even tighter and the opponents to be faced will also be tougher.
"Now we have started to be very focused on continuing the next match. We want to continue to be on the right trend. Moreover, October will have a busy schedule and the opponents we face are also tough," he said.
What Sihran said is very reasonable, considering that the first tough opponent to face in the 11th week will be Madura United, the leader of the standings who is currently on the rise.
"We have to prepare for it and follow all the menus that the coach gives us," concluded Sihran as published by Antara.