Polka dots are one of Kate Middleton's favorite motifs. Princess of Wales is often seen wearing this patterned dress on various occasions. One of the most recent was when she was taking her three children to school with Prince William. Polkadot midi shirt dress used is Izzy Pleated Shirt Dress from Rixo for around IDR 3.5 million.
Polka dots can give a cheerful impression but also do not eliminate the classic and elegant silhouette. This motif also includes classic and timeless so that almost all people are suitable to use it. Interested in using a variety of Princess of Wales polka dot clothing? Here are some recommendations that you can use.
Brown Polka Dot Midi Shirt Dress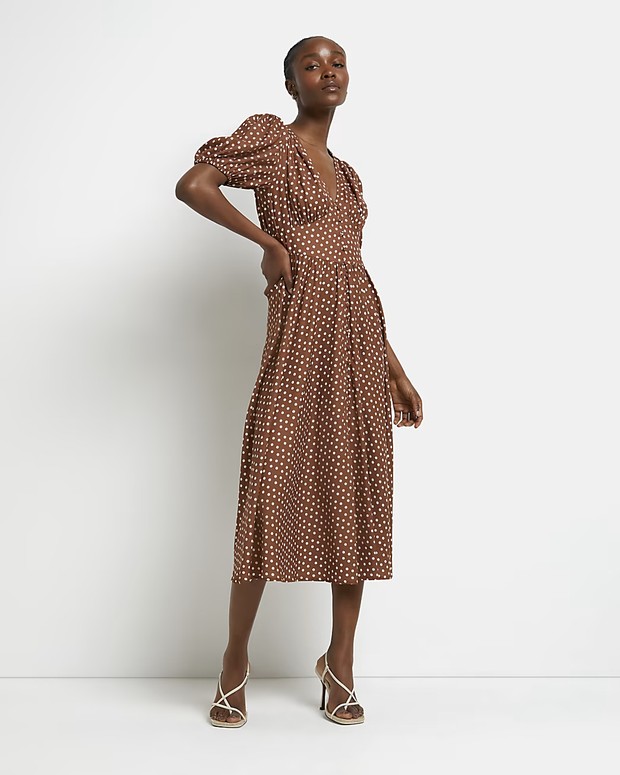 Brown Polka Dot Midi Shirt Dress/Foto: riverisland.com
If you want a twin with Prince William's wife, you can try this polka dot dress from River Island. The charm of this outfit is cutting puffed short sleeves with elasticised cuffs and also fitted waist panel.
Piece A-line the skirt also gives a feminine and elegant impression. This dress can also be used for various things occasion formal or casual, stay mix and match with appropriate fashion items. Reported from website River Island sales, the price of this beautiful dress is around Rp. 850 thousand.
Mango Polka Dot Wrap Dress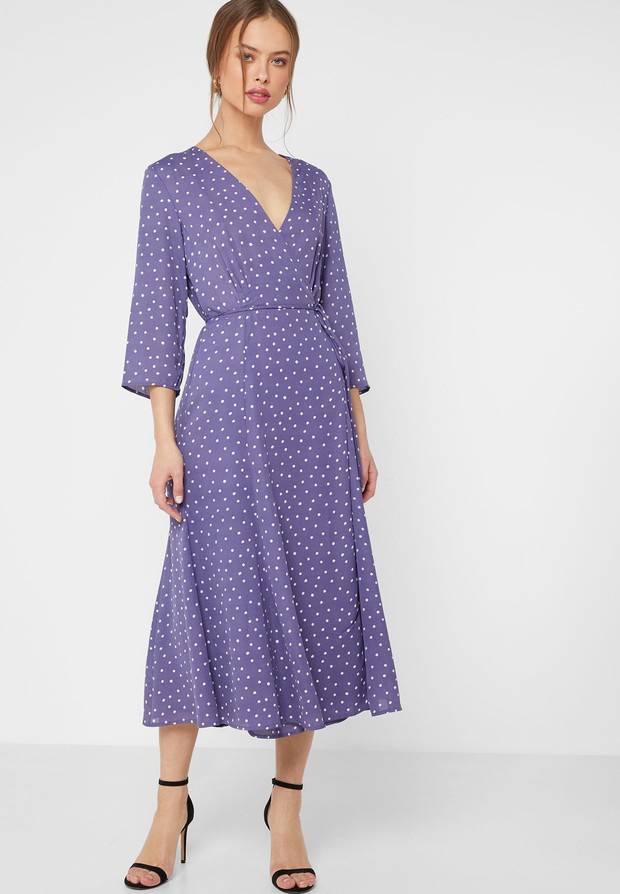 Mango Polka Dot Wrap Dress/Foto: Mango
This polka-dot patterned wrap dress from Mango can be an option to look elegant in the style of Kate Middleton. Cutting wraped Straps on the front make this dress can create the illusion of a slimmer and ideal look. Has a choice of lilac color which is one of the favorites of this British royal you know.
Midi dress This is also very suitable for those of you who are looking for versatile outfit for vacation or hangout together bestie. For a more relaxed look and comfy You can combine it with flat shoes or sandals. According to the Mango website, this dress is sold at a price of around Rp. 703 thousand.
Siselyo Sira Polkadot Skirt Black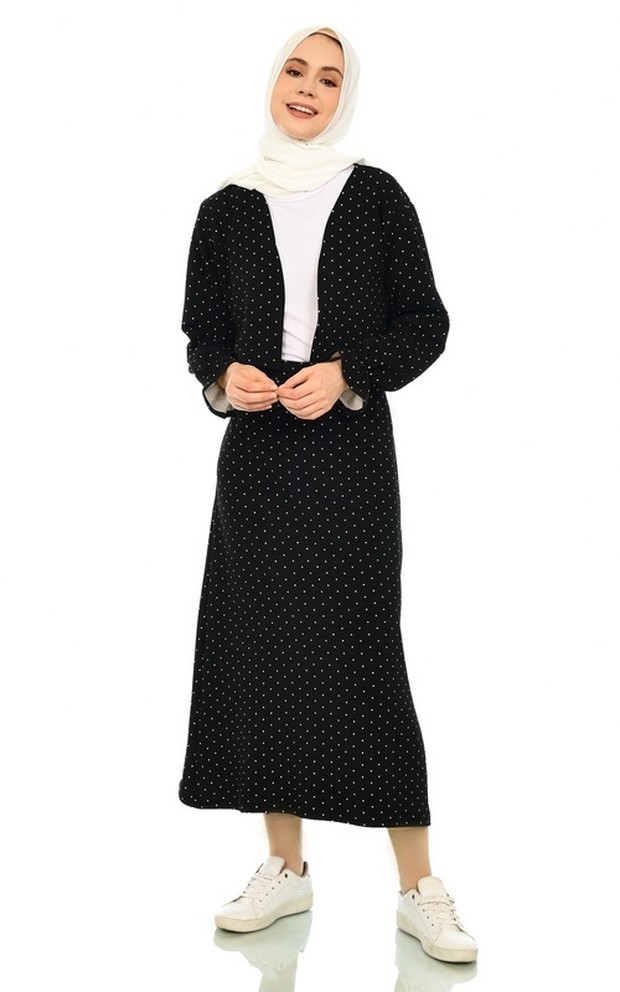 Siselyo Sira Polkadot Skirt Black/Photo: Hijup.com
In addition to dresses, polka dot patterned skirts can also be an option, Beauties. Kate Middleton is also often caught on camera using this item for casual and state events.
This local brand's skirt has a cut A line with accent high waisted. Beauties can also combine it with a white T-shirt for a more casual look chic. Or for semi-formal events, you can combine it with a matching colored blazer. The price of this skirt is also very affordable. Reporting from the Hijup website, the price of this skirt is around Rp. 88 thousand.
Zara Polka Dot Blouse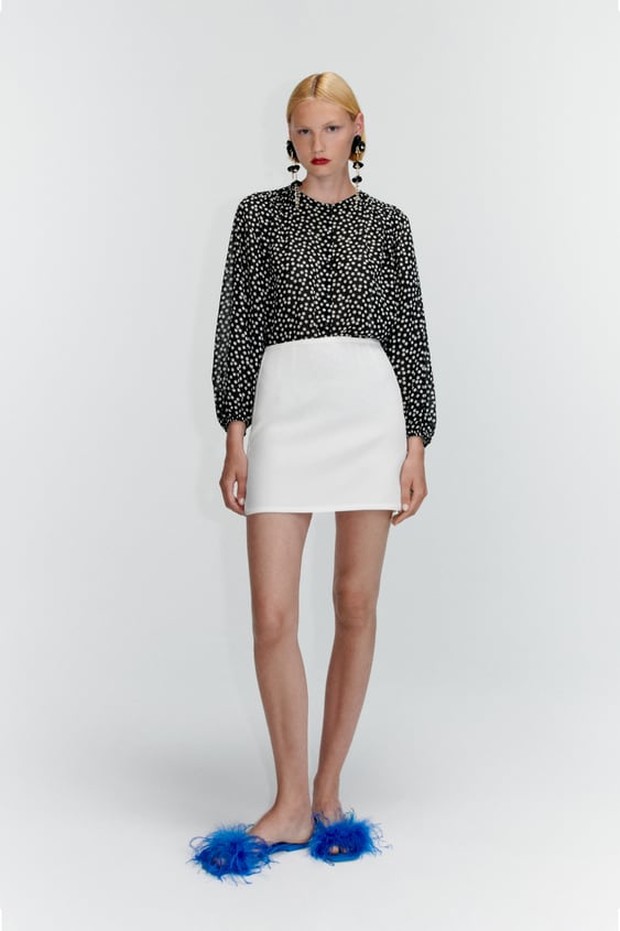 Zara Polka Dot Blouse/Photo: Zara
Tired of plain tops or t-shirts? A polka dot top can make you look more playful son, Beauties. You can combine this item with trouser or plain skirt. However, you can also combine it with fashion item other polka dots of different sizes. Nowadays polka dot motifs are not only small but also large in size. The price of this blouse from Zara is around Rp. 449 thousand.
Mustard Polka Dot Print High Waisted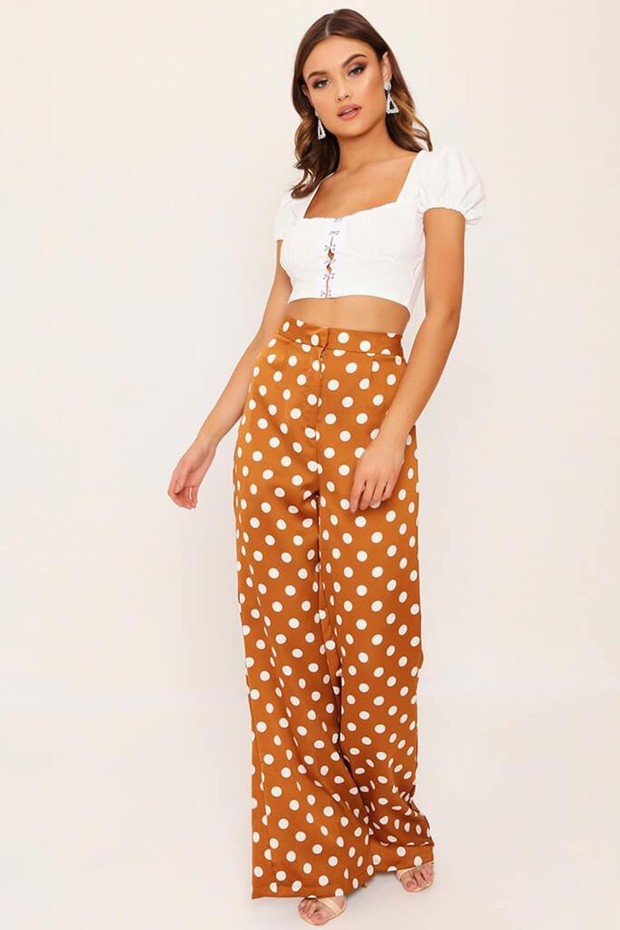 Mustard Polka Dot Print High Waisted /Foto: Isawitfirst.com
Elegant style doesn't have to only use dress or skirt. Trouser pThis mustard-colored olka-dot from I Saw It First can also be a must-try option. Patterned pants are also now a trend among young people. This dress is also very easy to combine with various types of tops. Price from Wide Leg Trousers This is around Rp. 342 thousand.
—
Want to be one of the readers who can take part in various exciting events at Beautynesia? Let's join the Beautynesia reader community B-Nation. The method REGISTER HERE!
(raf/raf)