Newsdelivers.com –
Cravings are identical for pregnant women. This condition is unique, Mother, because sometimes cravings can appear suddenly and there are various types.
Cravings can be experienced from the beginning of pregnancy even into the final trimester. In addition, what makes these cravings unique during pregnancy are some unusual pregnant women's desires, ranging from wanting young mangoes to strange things.
For example, celeb mother Dea Ananda, who in her first pregnancy craved to go to the Safari Park. "I don't know if I have cravings or not, but I told him (Ariel) last week that he wanted to go to the Safari Park. At first, he liked to talk to his stomach, 'So a child who loves animals'. After saying that, he immediately wanted to go to the park. Safari or want to see a lot of animals," said Dea to Hai Bunda some time ago.
Types of cravings for pregnant women and their meaning
Apparently, pregnant women's desires during pregnancy or cravings have meaning, you know, Mother, especially if you have food cravings. "During pregnancy, mothers may want to eat certain foods, including chocolate, fruit, and vegetables. They may even suddenly want to eat foods that they previously didn't like," said consultant obstetrician and gynecologist at The Portland Hospital, Ellis Downes.
There are various types of cravings and they also have meaning, you know, Mother. Either when you want to eat certain foods or even crave other things like Dea Ananda. Even cravings are often associated with indicators of the sex of the baby.
Food cravings usually occur due to changes in hormone levels and nutritional deficiencies. Launch page Goodto.comthere are several types of food which is often a craving for pregnant women. Check out some of the types of cravings and their meanings below:
1. Craving for chocolate
Who here also craves chocolate while pregnant? It turns out that there is a reason why pregnant women crave chocolate, you know Mother. Downes says that chocolate contains B vitamins so you may be deficient in this vitamin and crave chocolate during pregnancy.
"However, chocolate is high in sugar content, so it's important to enjoy this food occasionally and in small amounts," she adds. Mothers can replace them with other healthy foods, such as milk, unsweetened yogurt, and almonds.
While dark chocolate has more health benefits because it is rich in antioxidants. Research shows that the lack of antioxidants in the body during pregnancy can cause excessive oxidant stress in the placenta and maternal circulation, which can lead to symptoms of pre-eclampsia and miscarriage.
2. Craving for strawberries
In addition to chocolate, pregnant women also often choose strawberries as their dream food. Craving for strawberries is good for your health, Mother. "Strawberries contain high levels of vitamin C which can help the development of the fetus," said Downes.
So, when you crave strawberries, you may be lacking in vitamin C which has the benefit of helping you absorb the required amount of iron from food.
Click on the next page to find out more about the types of food cravings and their meaning.
Mother, come on download Allo Bank digital app here. Get a 10 percent discount and cashback 5 percent.
Let's also watch the video about Dea Ananda's story of wanting to see animals:
[Gambas:Video Haibunda]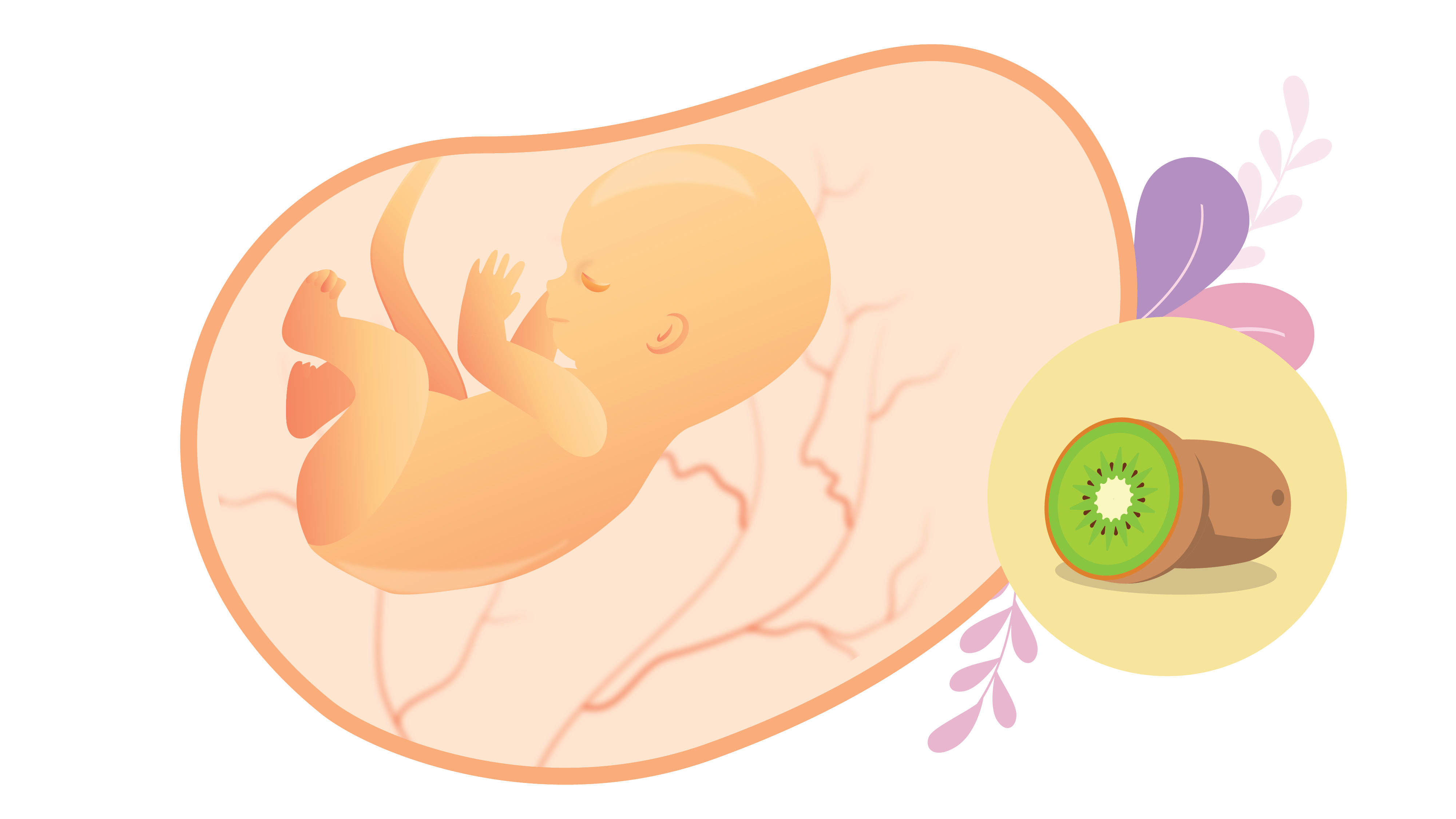 1st Trimester Pregnancy
Know the progress of the 1st Trimester pregnancy every week.
Check it out