Newsdelivers.com
–
Prada is always one of the most anticipated collections at Milan Fashion Week. The reason is simple, the design is always done trend setter. The latest evidence, the transparent style trend that Prada carried in the fall/winter 2023 collection is now widely adopted at the spring/summer 2023 fashion week event.
Then when many are trying to apply the formula from last season, what will Miuccia Prada and Raf Simons bring next as co-creative directors for the spring/summer 2023 season? Simplicity.
But don't imagine a simple, minimalist style that only focuses on black and white. Many details, colors, materials, and silhouettes have also been made in this collection. Here are 7 things that stole attention from the Prada spring/summer 2023 collection.
Paradox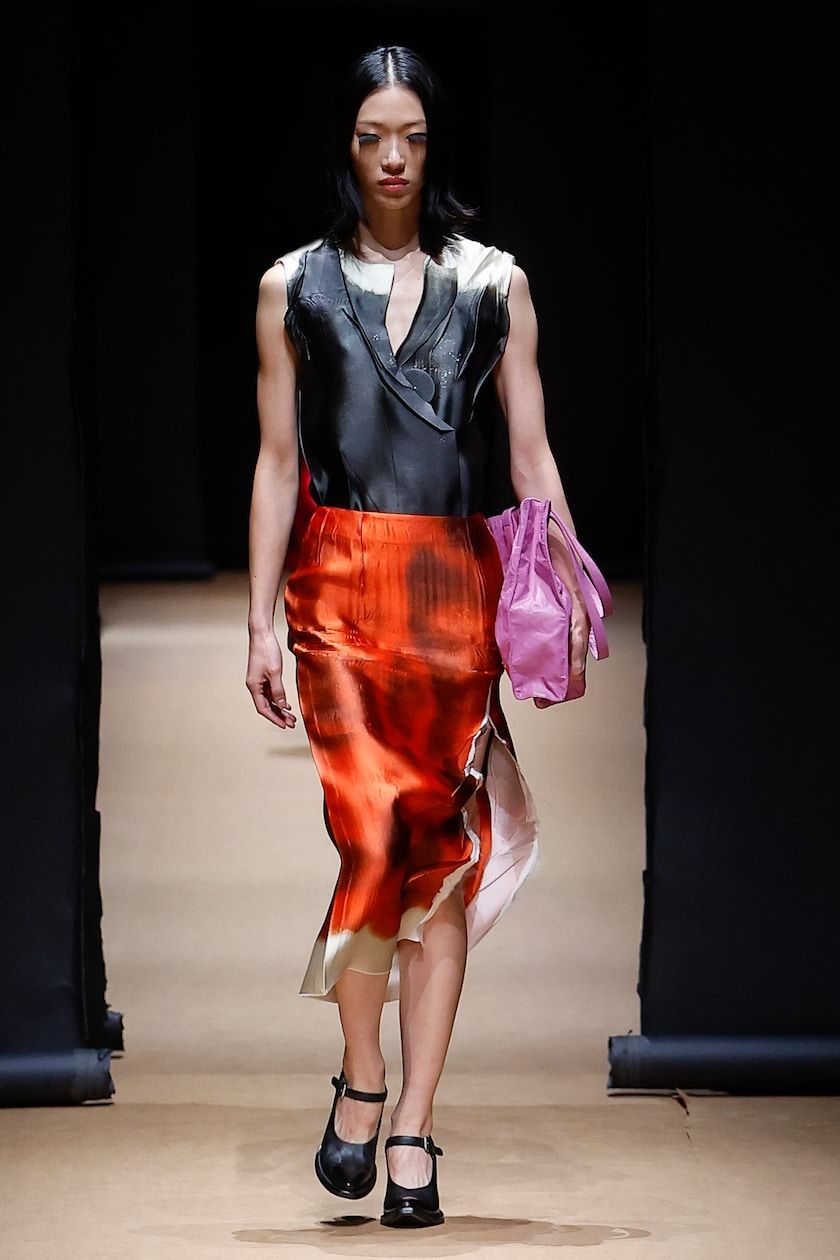 Prada spring/summer 2023/ Foto: courtesy of Prada
Paradox is a favorite word and has a special meaning for Prada these days. The first is the name of the latest perfume creation where Emma Watson appears as an advertisement star. Second, paradox represents the essence of the Prada spring/summer 2023 collection.
In a press statement released by Prada, this collection is the embodiment of the idea "an interrelationship between the raw and the sensual, between delicacy and roughness, an emulsification of contrasts. "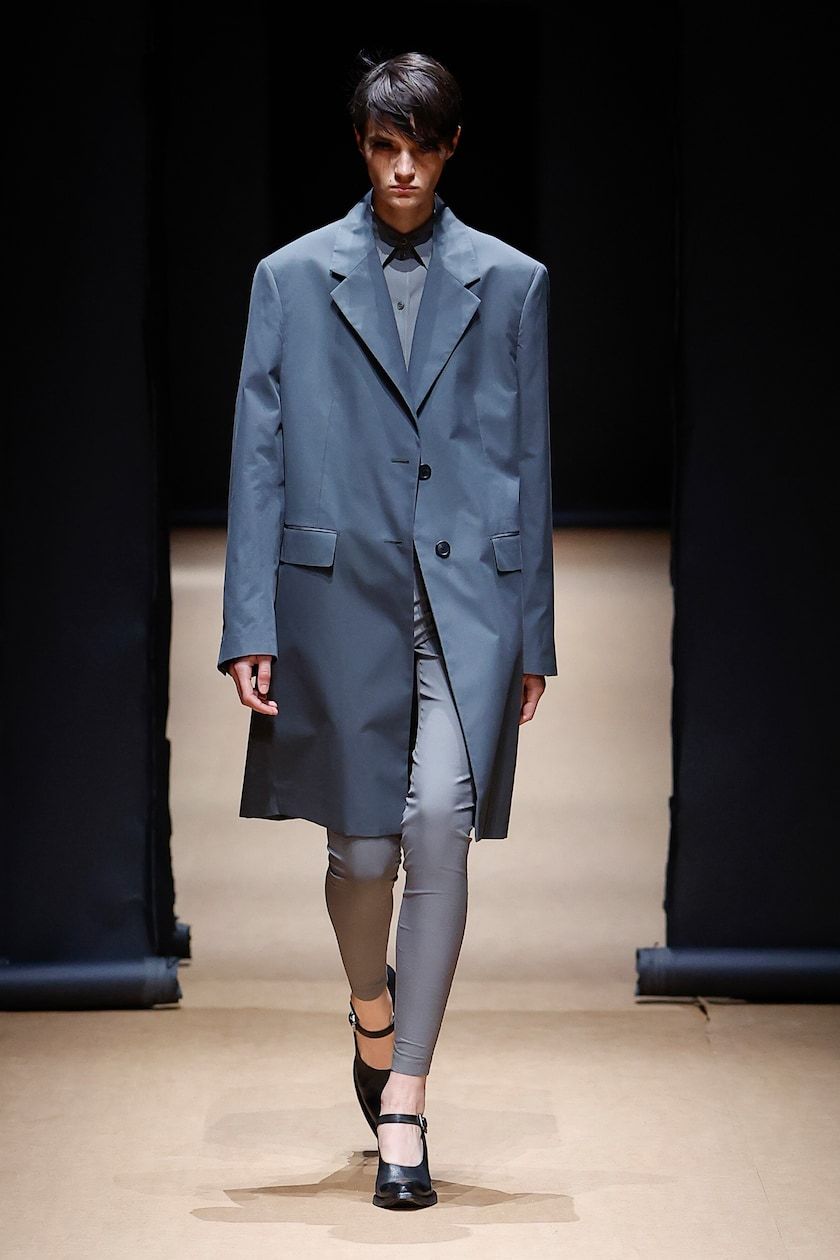 Prada spring/summer 2023/ Foto: courtesy of Prada
There are many conflicting elements such as tailoring masculine in a feminine dress. Dark color with striking. An elegant skirt suit with a sensual transparent dress.
Pragmatic Conceptual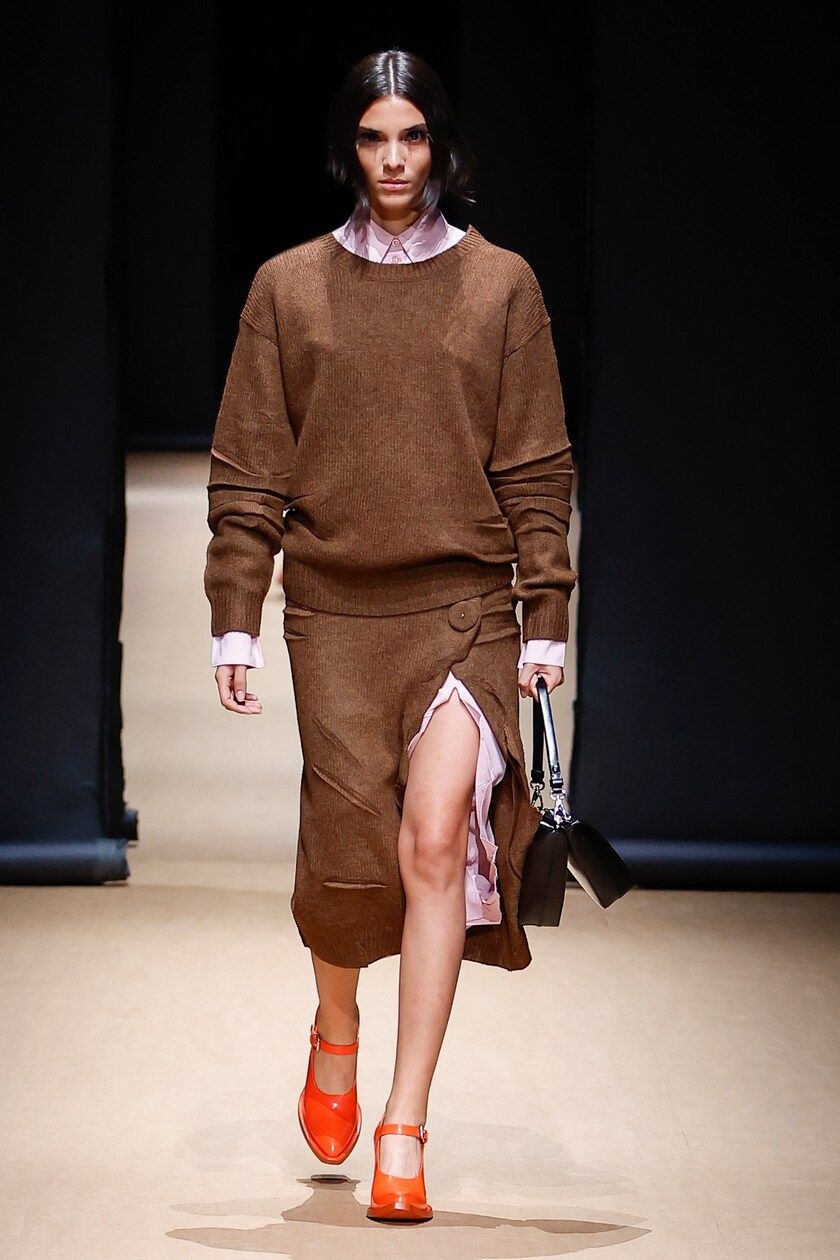 Prada spring/summer 2023/ Foto: courtesy of Prada
Clothing that is simple and functional does not mean it has to look boring. Prada offers a 'wrinkled' effect sweater paired with a skirt knit accent slitas well as midi dress in striking colors and impressive floral motifs kitsch and retro.
Fashion approach basic The conceptual one is also seen in the asymmetrical black dress parade and the cover panel accent jacket fashion show.
Transparent Fashion Trends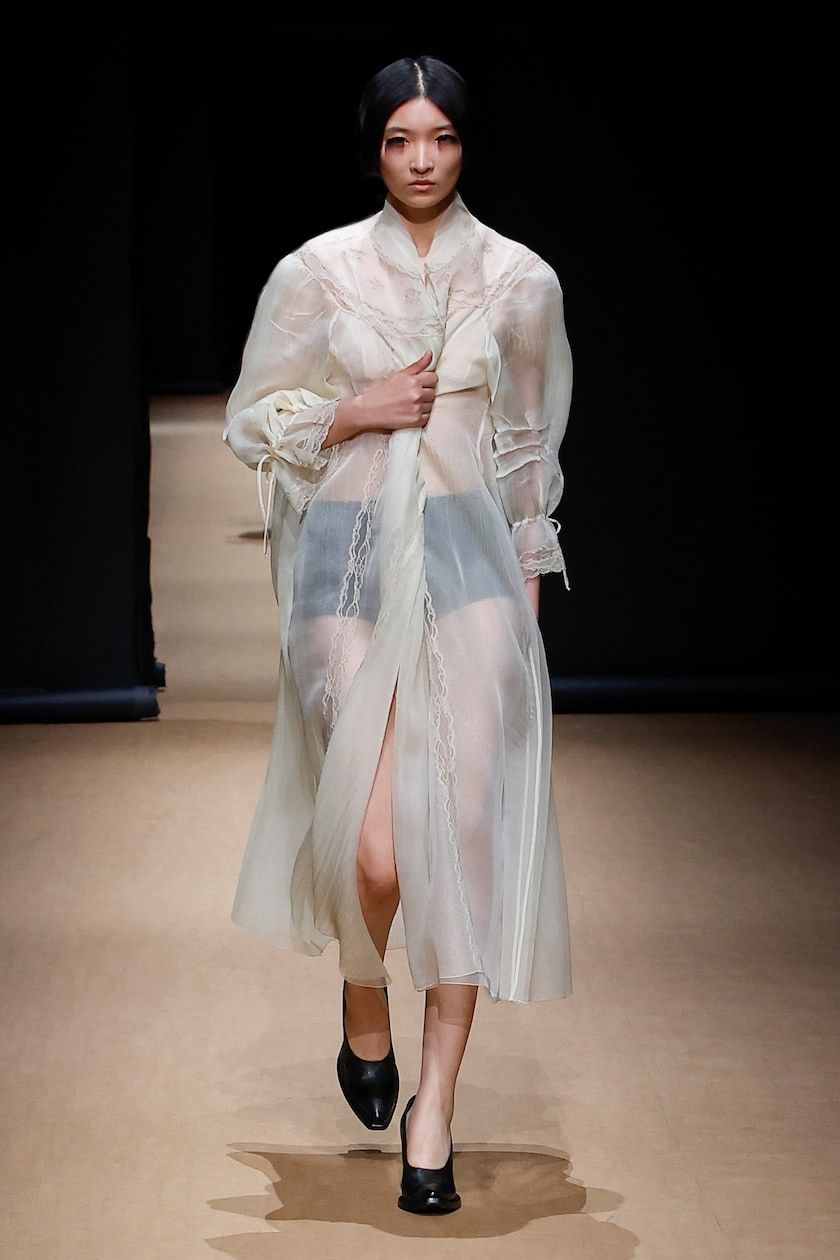 Prada spring/summer 2023/ Foto: courtesy of Prada
From New York to Milan Fashion Week, transparent, dreamy clothing has been featured by many designers. Unexpectedly, Prada also brought it back. Usually Prada always changes direction when others start to adopt the trend that it presented first.
The difference is, while others focus on clothing such as evening dresses or blouses that tend to be sensual, Prada makes the transparent style more casual. Like sweaters with pencil skirts, coats, and maxi dress which looks like a nightgown.
Leather vs Satin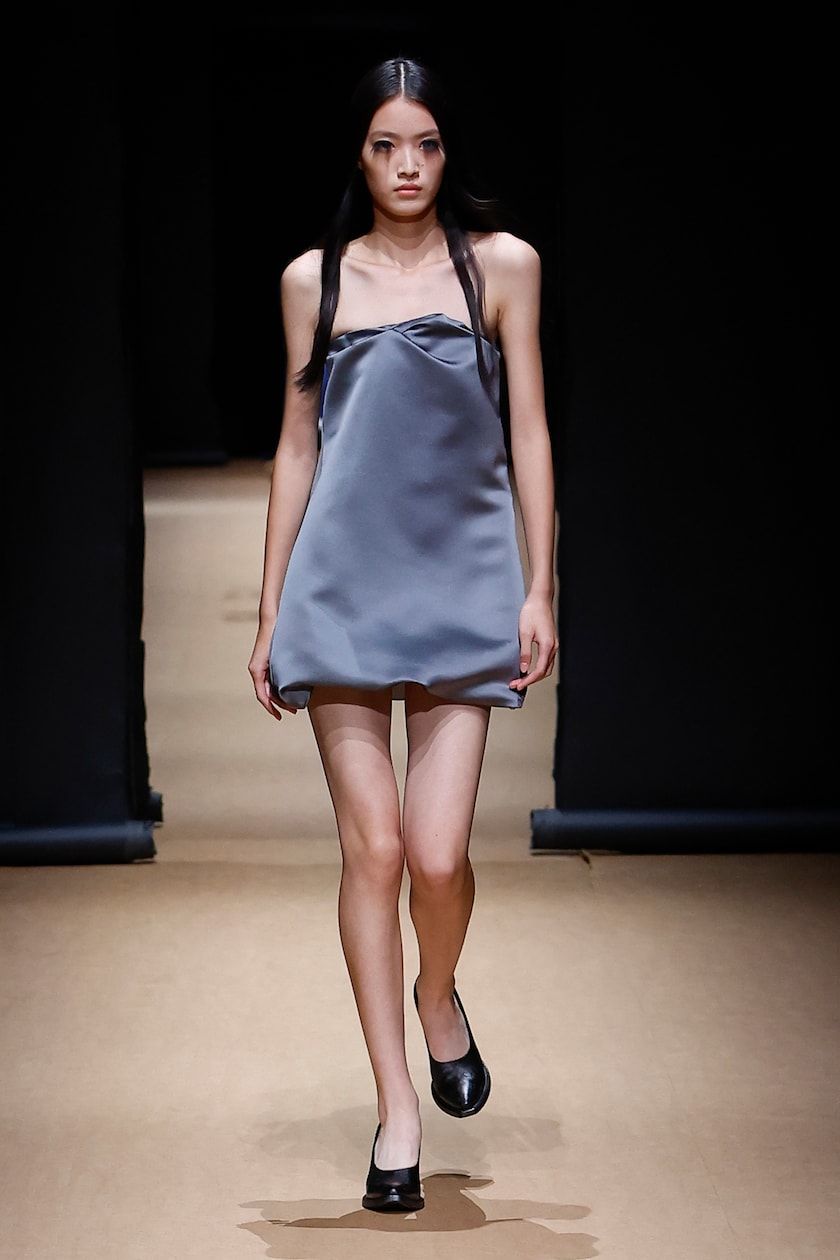 Prada spring/summer 2023/ Foto: courtesy of Prada
Although intended for spring and summer collections, Prada also presents a lot of leather clothing such as skirt suits, coat with a wide collar design, and dress. As an alternative, there are rows of satin dresses that bring nostalgia to the Prada collection in the '90s era.
Dramatic Eyelashes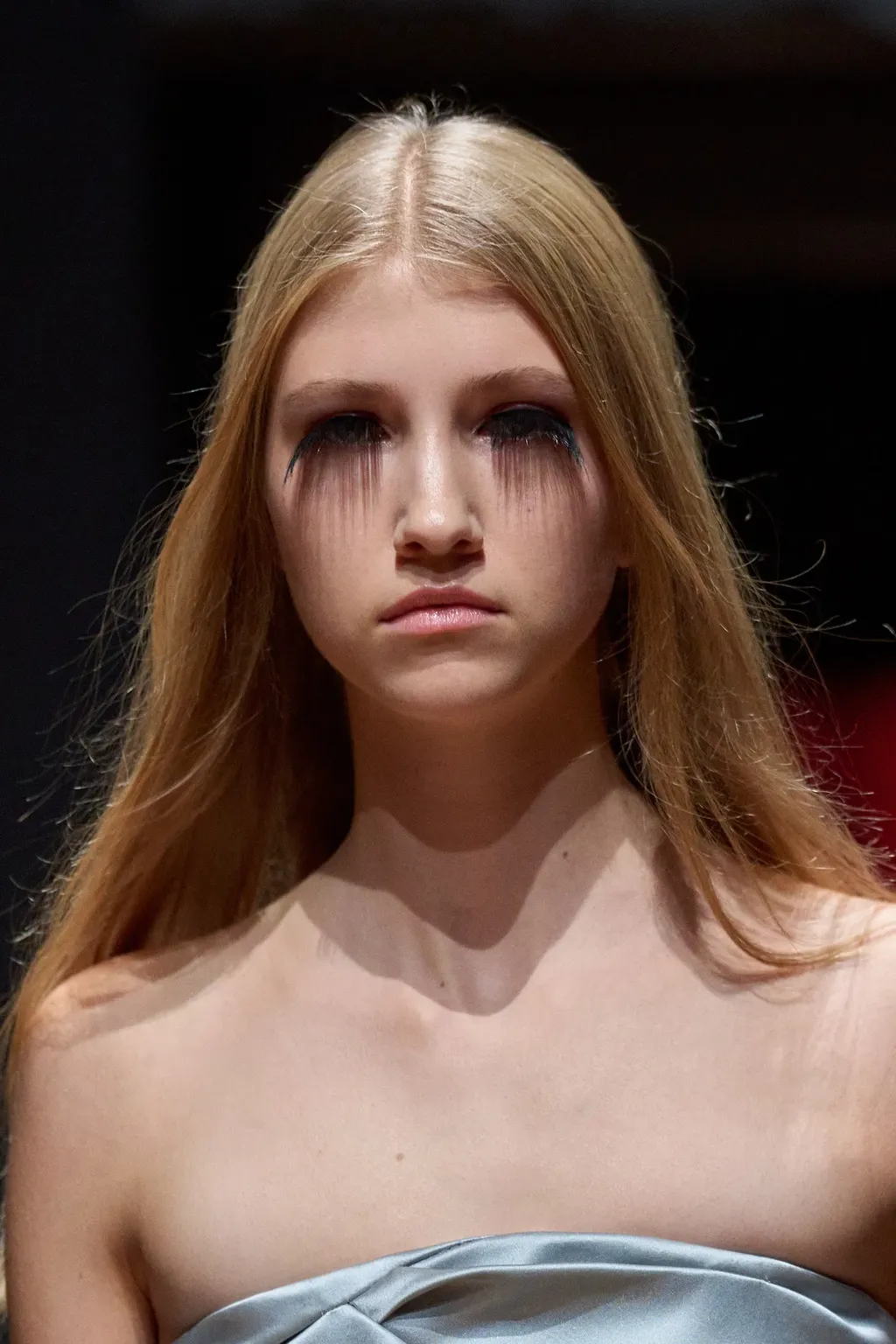 Prada spring / summer 2023 / Photo: Armando Grillo / Gorunway.com/ Vogue
In addition to clothing, the makeup styles of the models are also a concern. Not color eyeshadow or lipstick, this time the eyelashes are the prima donna. The models are seen wearing long and full eyelashes which are dramatic.
Accessory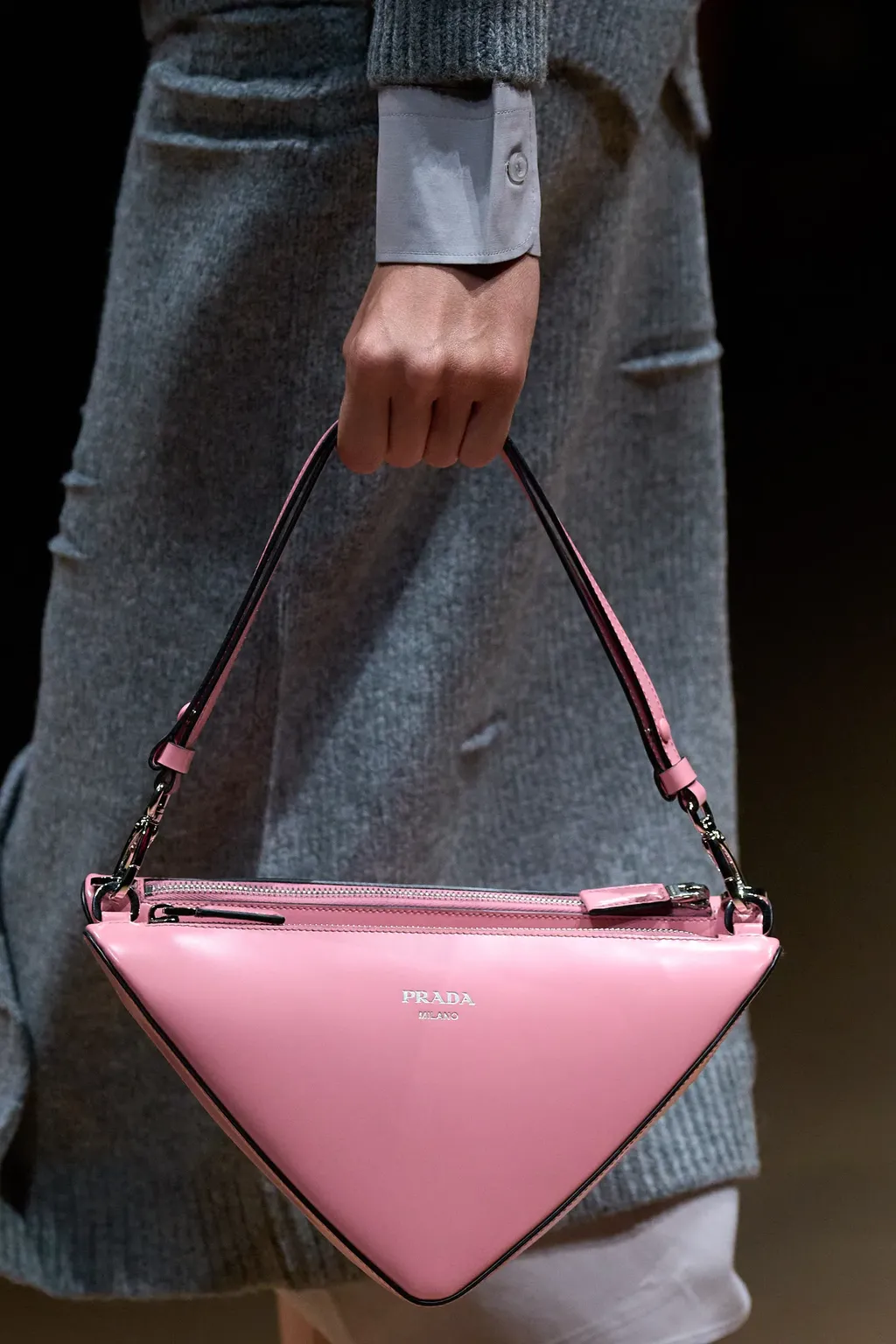 Prada spring / summer 2023 / Photo: Armando Grillo / Gorunway.com/ Vogue
From the realm of accessories, Prada displays lace accent shoes in various colors. Bags are still dominated by iconic bag creations such as the 1995 Prada Re-Edition, Prada Supernova and Prada Symbole from the fall/winter 2022 collection release which now comes in various light color variants. There is also a model bag duffle and tote bag decorated with 3D accents.
Effect of Business Success in 2022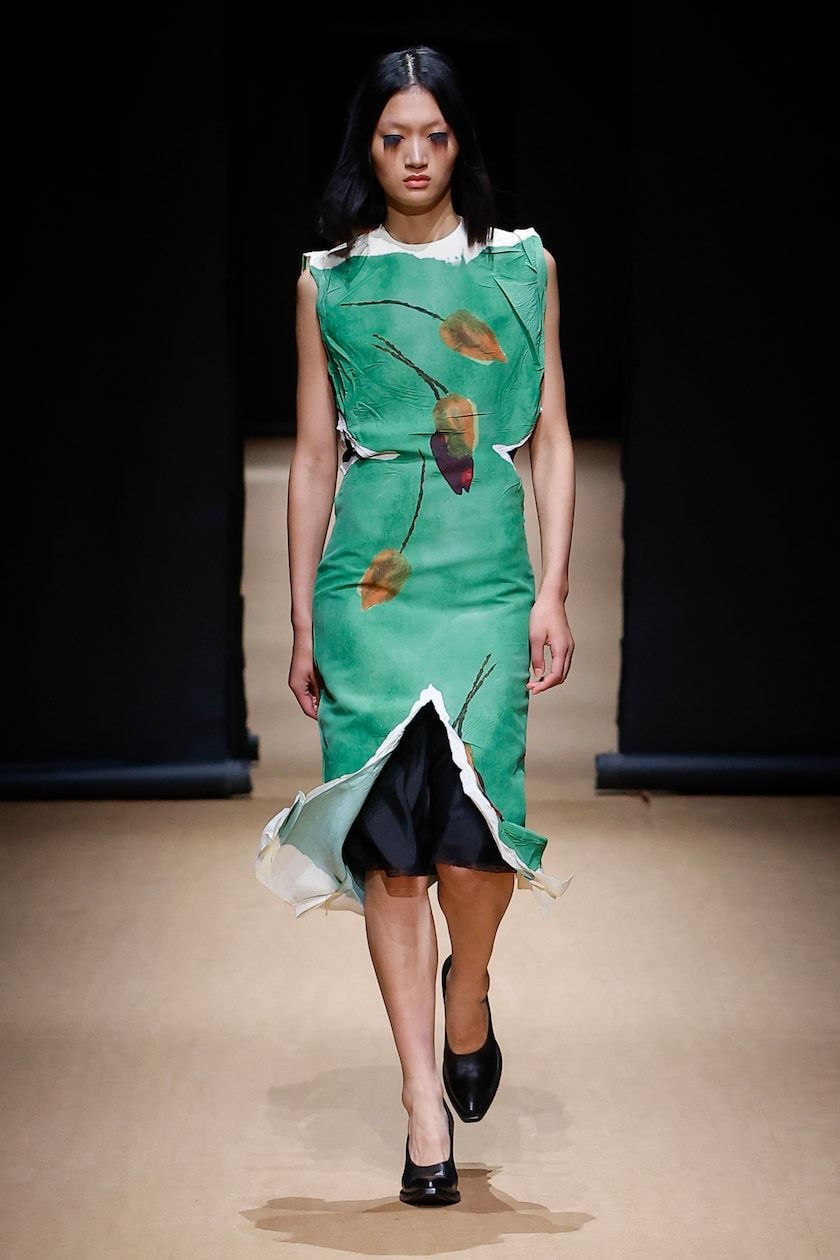 Prada spring/summer 2023/ Foto: courtesy of Prada
It can be said that the Prada spring/summer 2023 collection is more commercial than ever. Although Prada tries to present a 'contrast' style theme, it actually lacks the element of surprise that usually adorns its collection.
For example, in the fall/winter 2009 collection it displays boots tall together dress. Then Tevas sandals and crystal-studded high socks in the spring/summer 2014 collection. Or in the fall/winter 2022 collection, which features fake fur and embellishment in creation outerwear.
The focus on commercial but conceptual style seems inseparable from Prada's business success in 2022. In the financial statements of the first half of 2022, Prada's sales reached 1.45 billion euros, up 28 percent compared to the first half of 2021.
Mentioned sales rose evenly across various age groups. No wonder the spring/summer 2023 collection is more commercial.
Maybe Prada wants to offer a collection that can be worn by everyone, across ages and various style preferences, with a conceptual approach that is easier to understand.
—
Want to be one of the readers who can take part in various exciting events at Beautynesia? Let's join the Beautynesia reader community B-Nation. The method REGISTER HERE!
(raf/raf)