Suara.com – After successfully launching 100 Large Indonesian Cooperatives for four from 2012-2021, Opportunity Magazine has launched another 100 cooperatives, namely the Best Employee Cooperatives in government circles.
The assessment was carried out after a rigorous selection of a list of 314 Primary Cooperatives (koprim) which are members of the DKI Jakarta Employee Cooperative Center (PKPRI).
The main parameters are adherence to the cooperative principle, loyalty and participation of members and business performance.
Obedience to the principle is shown in an orderly manner holding the Annual Members' Meeting (RAT) which in this assessment takes numerical data based on the RAT for the 2020 Fiscal Year.
Read Also:
Coordinating Minister for SMEs Teten Masudki Reveals Strategic Issues in Drafting the Cooperative Bill
The author of this book, Irsyad Muchtar, said that he was moved to write and raise the profile of Koprim within the government because of its good economic potential in supporting the needs and welfare of its members.
However, Irsyad admits that Koprim's business performance generally does not meet proper economies of scale because it is more oriented towards meeting the needs of members rather than pursuing profit.
"However, we should also be proud that there are koprim that are able to print hundreds of billions of assets, even one of them is able to reach assets of more than one trillion rupiah," he said at the launch of the Book of 100 Best Primary Cooperatives for PKPRI DKI Jakarta Members, Wednesday (21/9/2022). ).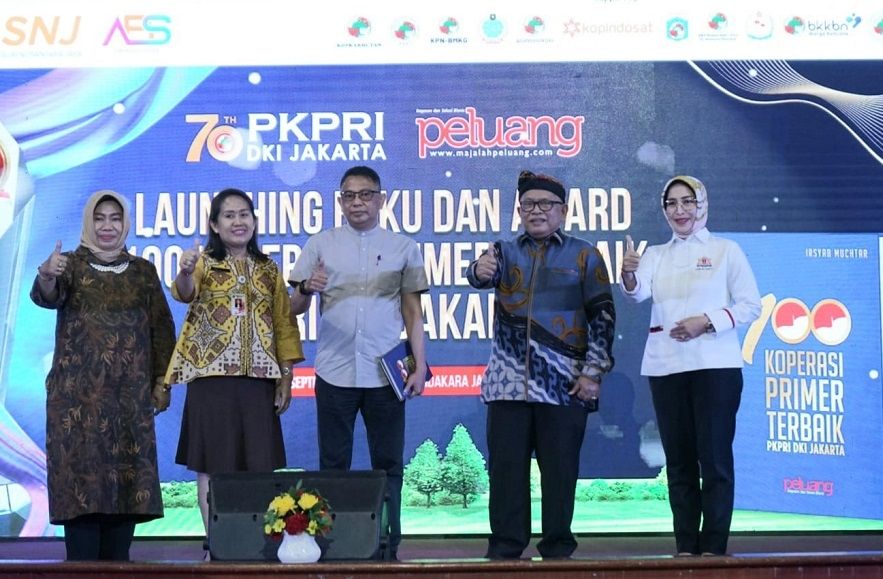 Explaining the initiation of the publication of this book, Irsyad admits that there is an assumption that his efforts are not popular because of the low performance of the Koprim.
"I want to dispel the erroneous assumption, that there are quite a lot of koprim capable of producing superior performance. In this book, there are at least 7 koprim with assets above Rp 100 billion, with professional business governance," he said.
In this context, Irsyad took the Jakarta Teacher Family Cooperative (KKGJ) which was in a school cluster.
Read Also:
Threatened to Death if Not Adapting, Kemenkop Asks Cooperatives and MSMEs to Do This
Although its members are only elementary school teachers throughout DKI Jakarta, this 70-year-old cooperative with total assets of Rp. 225 billion has its own office outside of school and is able to break through other businesses outside of school, such as opening a gas station unit and an LPG gas agency.