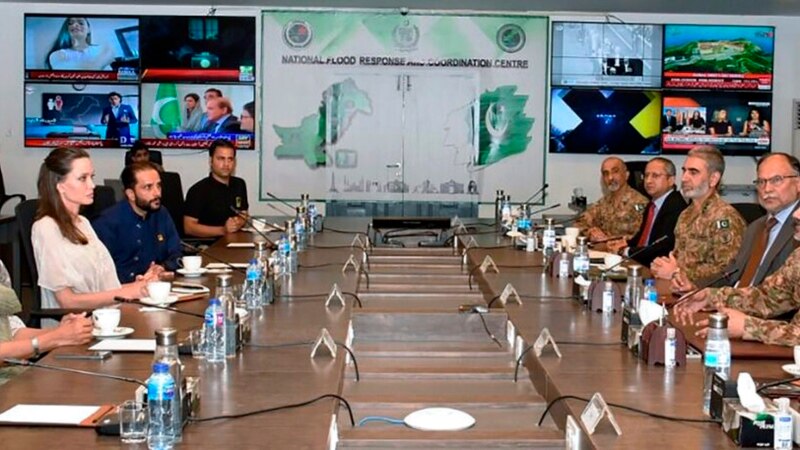 Hollywood actress and United Nations Special Envoy for Humanitarian Affairs Angelina Jolie on Tuesday (20/9), paid an unscheduled special visit to one of the worst-hit areas in southern Pakistan. More than 1,559 people died in the month-long flood.
Video released by the Pakistani government shows Jolie holding a meeting with several officials in Islamabad, and discussing the need for the international community to do more.
According to local media, Jolie also visited several flood-affected areas.
According to IRC, a leading international aid group, Jolie is visiting Pakistan to help communities affected by the devastating floods.
There has been no statement from the Pakistani government about Jolie's visit to Dadu, one of the districts worst hit by the waterborne disease. The disease has reportedly killed nearly 300 people since last July.
Doctors are currently working hard to contain the outbreak of water-borne diseases among flood refugees.
The visit took place while Pakistani Prime Minister Shahbaz Sharif was in New York to present his views at the UN General Assembly. In his speech, Shahbaz highlighted the ravages of climate change that have triggered flooding in the impoverished country.
Pakistan says the floods have caused up to $30 billion in economic losses. [em/rs]