The drama of the fight between the celebrity Tasya Farasya and Tasyi Athasyia is not over yet. The two twins are known to have not reconciled.
The feud began when Tasyi admitted that she had received insults, insults, and prejudice from a video uploaded by Tasya two years ago. According to Tasyi, since the video was uploaded, negative news about her continues to grow until now.
The two of them often teased each other on social media, until finally Tasyi gave a clarification accompanied by her husband, Sheikh Zaki Alatas. At that time, Tasya received a lot of support from netizens because they were considered silent, not giving much comment on Tasyi's accusations.
Recently, Tasyi and her husband have made a clarification video again. In the video, the couple reveals some facts that shocked the public. One of them was when the two revealed that Tasya Farasya, Tasyi's twin, had a fake Instagram account just to make insulting words to Tasyi.
Read Also:Steps to Apply for a New Land Certificate, If the Land Certificate is Damaged or Lost
Sheikh Zaki said, this was known when a relative of Tasyi submitted an Instagram account that insulted Tasyi, and it turned out that the account belonged to Tasya.
"There is a family who said that 'Tasyi please be patient, but there is one thing I have to tell you, and after this I will show my side to you, even though my parents will be angry with me'," said Syech Zaki imitating his words. relatives who complained to Tasyi.
"There is one account that insults you so badly, that I hate that account, then I want to DM, I want to remind him 'don't be like that, please guard your mouth'. Apparently as soon as I opened the account I wanted to DM, there It looks like there is a chat between me and Tasya. Apparently the account I wanted to rebuke was a fake account belonging to Tasya," continued Syech Zaki, still imitating the words of Tasyi's relatives.
Tasyi also confirmed that the fake account was Tasya's second account that was changed. "So Tasya's second account was changed to a fake account," added Tasyi.
"So apparently, there we know that Tasya is not silent. She plays through a fake account. We get there, we are still trying to be patient first. Well be patient, maybe there are people, there comes a point where she can't stand it and wants to vent, while having to keep the image too but "explained Syech Zaki while insinuating that Tasya, who was considered to be maintaining her good name in the public, pretended not to respond to Tasyi's previous actions, turned out to be a disguised insult with a fake account.
Read Also:Reporting the Land Mafia Can be Via Whatsapp, the Community Complaints Contact Against the Land Mafia Officially Launched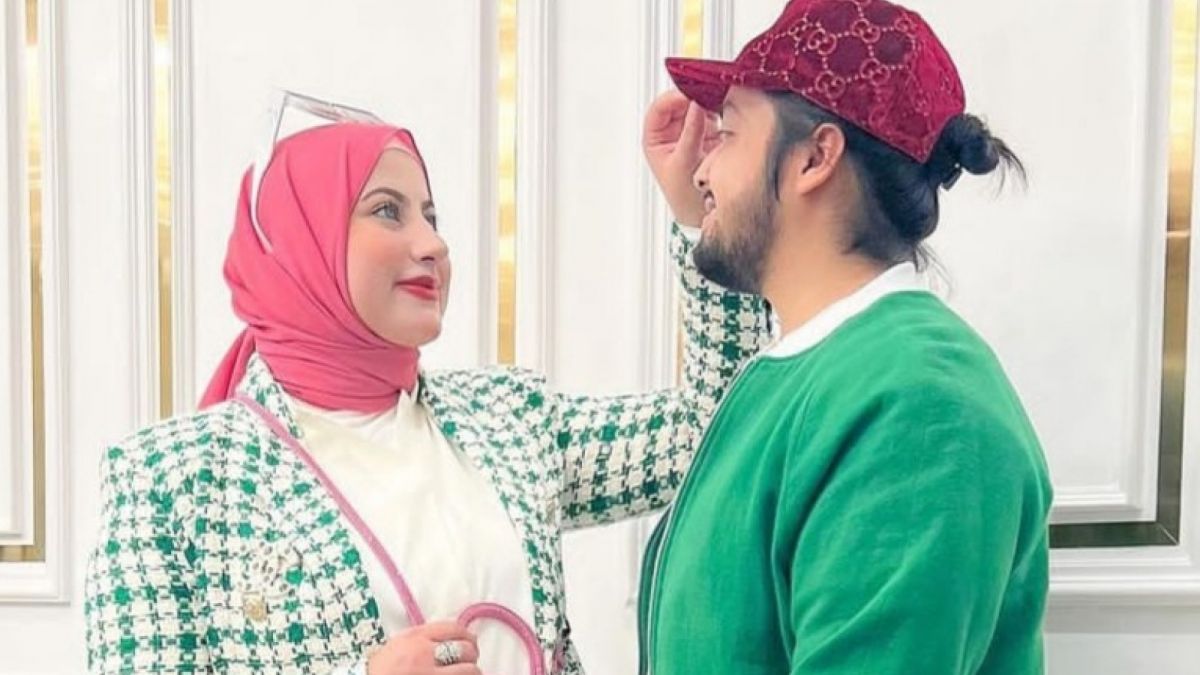 TASYA FARASYA ATTACKED BY NETWORKERS
On the story of Tasyi and her husband, netizens were shocked. Because so far, many think Tasyi is too loud in public, while Tasya's attitude is very good by choosing silence.
How shocked the public was when they found out that behind her silence, Tasya insulted Tasyi with a fake account.
As a result, netizens immediately attacked Tasya on her Instagram account. In the comments column that has not been closed, almost all of Tasya's uploads are filled with blasphemies from netizens who consider Tasya's attitude inappropriate.