Newsdelivers.com, Insertlive –
A man had the unlucky fate while riding a hot air balloon.
Initially, the man named Hu took a hot air balloon to harvest pine nuts with a friend at a forest park in Heilongjiang province, in northeastern China.
Hot air balloons are used to pick up nuts from high places.
However, Hu accidentally flew up to 320 kilometers over two days because the hot air balloon he was wearing was untied.
Launching from AP, his friend who was in the hot air balloon had jumped to save himself leaving Hu alone in it.
Luckily Hu was still able to be rescued after his cell phone could be reached by the rescuers who immediately came.
The rescuers instructed Hu to try to deflate the balloon slowly.
This is done so that the hot air balloon can land safely.
It took a day for Hu to touch the ground in the Fangzheng region, near the border with Russia.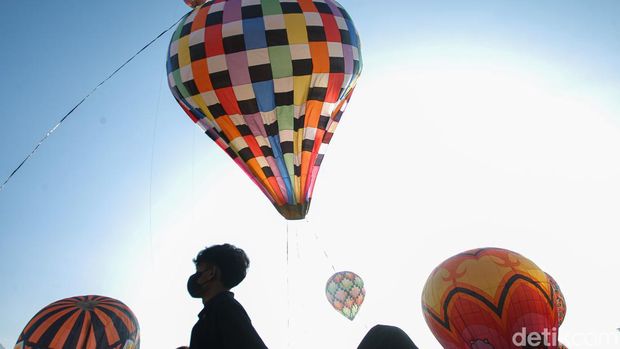 hot air balloon illustration./ Photo: Pius Erlangga
Hu was found to be in good health only experiencing back pain because he was trapped in a hot air balloon and almost flew to Russia.
The man in his 40s was also immediately taken to the hospital for further treatment.
(dis/fic)