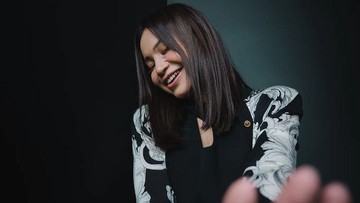 Newsdelivers.com, Insertlive –
Reza Arap immediately became the public spotlight after the news of his affair was widely circulated in cyberspace.
The news of Reza's affair got hotter after his wife Wendy Walters shared an upload that seemed to also allude to the matter.
Not only that, the name of singer Rossa was also dragged into the rumors of Reza Arap's affair.
Many suspect that the woman who has an affair with Reza is Rossa.
The rumor became a conversation after Reza was seen several times having a close relationship with Rossa.
One of the things that makes Rossa and Reza suspected of having a close relationship is the food of nuggets.
Rossa is said to be a netizen who often gives food nuggets in the form of dinosaurs to Reza when filling events Indonesia Got Talent.
However, Rossa provided clarification regarding this via uploads on Twitter.
Rossa admitted that she was not the one who bought the dinosaur nuggets for Reza.
"I just read a comment on my IG, who asked what dinosaur nuggets were, those are the nuggets you usually eat during IGT. I'm not the one who bought it 😂," wrote Rossa on Twitter quoted on Thursday (22/9).
Not without reason, the nugget in the form of a dinosaur became a topic of discussion that linked the names of Rossa and Reza to the issue of infidelity.
Initially, Reza had time to share uploads about the dinosaur nuggets on social media.
"Dinosaur nugget," wrote Reza on Instagram.
Reza's upload of dinosaur nuggets immediately received comments from Rossa.
In fact, Rossa even said that she would bring the dinosaur nuggets again for Reza.
"HEHEHEHEH NO AGAIN??? I'll give you dinosaur nuggets latercommented Ross.
"WANT DINOSAUR NUGGET" Reza Arap replied.
However, Rossa immediately gave clarification regarding the dinosaur nuggets.
Rossa also suggested that netizens delete the pretentious comments about the dinosaur nuggets.
"So for those whose comments are bad as well as pretentious, I just want to say, delete it, so you won't be too embarrassed 🙂," wrote Rosa.
In addition, Rossa also said that Reza was not her ideal type of man.
Rossa admits that she is more interested in men who have slanted eyes.
"Answering netizens' questions, I like the narrow ones, that's all," concluded Ross.
(ikh/fik)