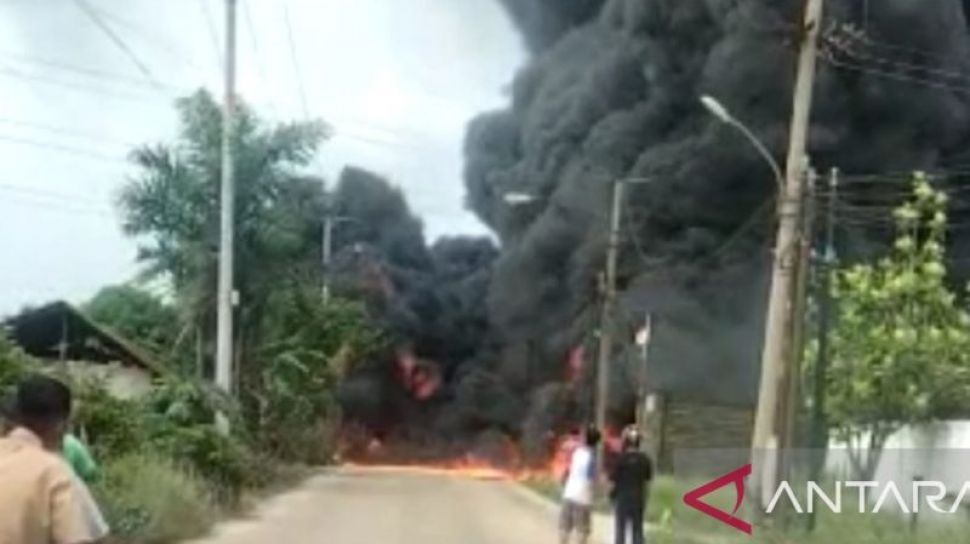 Suara.com – Police officers from Palembang, South Sumatra, confirmed that there were no casualties in the explosion of a fuel storage warehouse on Jalan Mayjen Satibi Darwis, Kertapati, Thursday (22/9/2022).
"We make sure that based on the results of the identification team in the field, there were no casualties," said Palembang Police Chief Kombes Mokhamad Ngajib when confirmed in Palembang.
He said that currently the identification team is still working on the crime scene and is asking for statements from several witnesses to determine the cause of the explosion in the diesel fuel storage warehouse.
His party confirmed that the warehouse explosion was reported to have scorched one house, five tank cars, and five shop houses owned by local residents.
Read Also:
The exchange of attacks in the Russian-Ukrainian war still continues, here are the reported losses and casualties
"The identification team is still working to find the cause of the incident and other things (legality of the fuel warehouse, ed)," he added.
It is known that based on information gathered by the police, the diesel storage warehouse belonging to Saprudin, a resident of Karya Jaya, Kertapati, exploded at around 13.00 WIB.
The flames in the oil warehouse engulfed five tanks of the oil car, then the fire quickly spread to the surrounding buildings.
The Palembang Fire Department deployed 10 fire engines from Seberang Ulu 1 Post and Gandus Post to the scene.
The fire was successfully extinguished by officers assisted by local residents at around 14:10 WIB.
Read Also:
The Price of Needs Soars Due to the Increase in Fuel Prices, Anies Reminds Traders to Take Reasonable Profits
The police sterilized the fire site by installing a barrier around the burning object to prevent local residents from falling debris. Until around 16.11 WIB, the process of processing the crime scene was still ongoing. (Between)