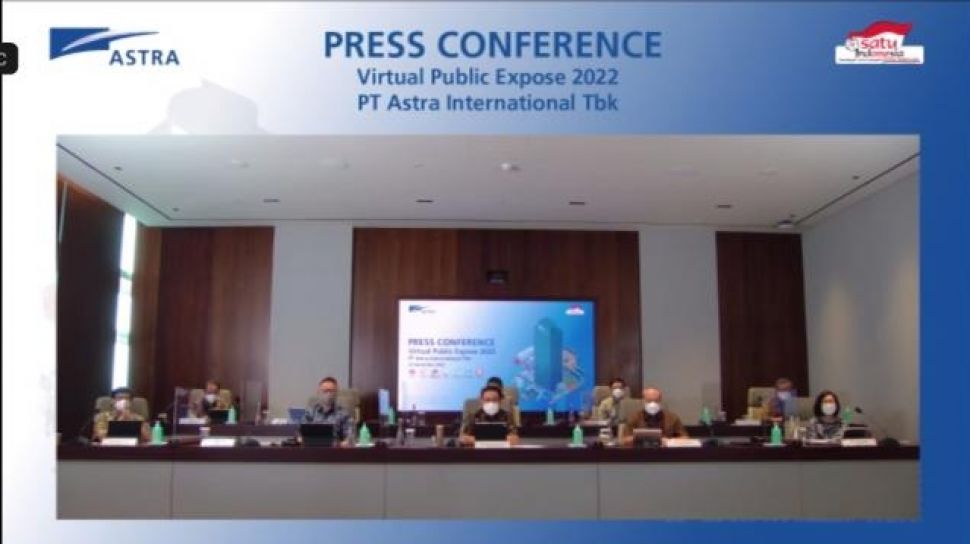 Suara.com – President Joko Widodo (Jokowi) some time ago gave instructions to officials at the central and regional levels to use electric vehicles as their official vehicles.
This situation was also responded positively by one of the national automotive manufacturers, PT Astra International Tbk (ASII).
Director of Astra International Henry Tanoto said that Astra and its principals always intensively discuss electric vehicles (EVs) in order to reduce carbon emissions.
"Basically, it is the government's policy to adopt this electric vehicle to reduce carbon emissions," Henry said during a virtual public expose in Jakarta, Thursday (22/9/2022).
Read Also:
Bambang Soesatyo Challenges Modifiers to Modify from Conventional Bases to Electric Cars
Astra, said Henry, currently has a roadmap for a number of electric vehicle line-ups for the four-wheeled segment under the Toyota brand.
"From our principal movement at the end of last year, Toyota also announced a commitment to invest more and prepare 30 units of new EV models until 2030," he said.
In terms of commitment, said Henry, Astra will continue to innovate to present a number of products that are more environmentally friendly.
"The most important thing is that we contribute to reducing carbon emissions and fuel use. Apart from working on the model, we also continuously introduce hybrid and plug-in hybrid models as well," he said.
Previously, President Joko Widodo (Jokowi) gave instructions to his staff in the central and regional governments to use electric vehicles as daily official vehicles.
Read Also:
Cianjur Regent Says He Will Buy Hybrid Electric Service Cars in 2023
Jokowi's order is contained in Presidential Instruction Number 7 of 2022 concerning the Use of Battery-Based Electric Motorized Vehicles as Operational Service Vehicles and or Individual Vehicles for Central Government and Regional Government Agencies.
This instruction was officially issued by Jokowi on September 13, 2022 and has been officially implemented since the first time the regulation was released.