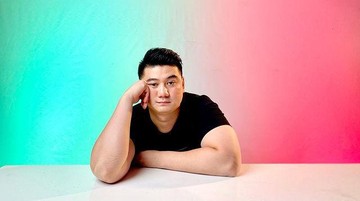 Newsdelivers.com, Insertlive –
Chef Arnold and his wife, Tiffany Soetanto are happy. The reason is, the man whose full name is Arnold Poernomo will soon be blessed with a second child.
This was reported directly by Chef Arnold through an upload on his Instagram. Chef Arnold uploaded an ultrasound photo of his wife showing a face with a nose and mouth.
"The biggest blessing this year is you! (My son) number two," wrote Chef Arnold.
However, Chef Arnold did not explain how old Tiffany Soetanto is currently pregnant. Even so, from the ultrasound photos shown, it is predicted that Chef Arnold's second child will be born in the near future.
"Can't wait to meet you," he concluded.
Suddenly, Chef Arnold's upload was immediately flooded with congratulations and prayers from netizens.
"Happy chefs! Can't wait to see it," said the account @gen***.
"Wow, congrats chef," said the account @upik ***.
"Congratulations chef, whether it's a girl or a boy, it's important to be healthy," replied the account @jule***.
Previously, Chef Arnold had announced the news of his wife's pregnancy. Chef Arnold and Tiffany Soetanto got married in 2017. Both of them have been blessed with a son named Arthur Miles Poernomo.
(kpr/and)