Beauties, do you often experience hair loss? Hair loss is one of the most common hair problems. According to American Academy of Dermatologists, The average person loses about 50-100 strands of hair every day.
Although this is a common thing that often happens, if it is not treated immediately, the hair will lose its density so that it will fall out faster which causes the hair to become thin. Factor causes of hair loss can vary, but the most common is because daily habits which is carried out.
So, what are the habits that cause hair to fall out? Curious, Beauties? Following 7 daily habits that can make hair fall. Check it out!
Rinse Hair with Hot Water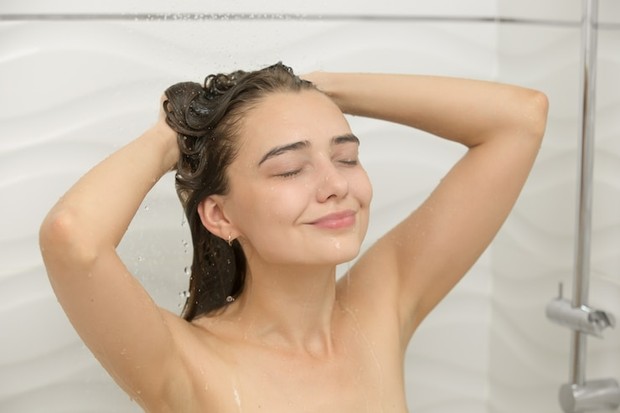 Rinsing hair with hot water/Photo: Freepik/@yanalya
Taking a hot shower is refreshing, but don't let your hair be rinsed with hot water, OK! Rinsing hair with hot water can make hair fall out quickly because hot water can trigger hair strands to become stressed and dehydrated.
Launching from Health Shots, Hot water can also dry out the scalp so that the skin pores will open and produce excess oil production. This is why many people lose their hair after rinsing with hot water.
Tying Hair Too Tight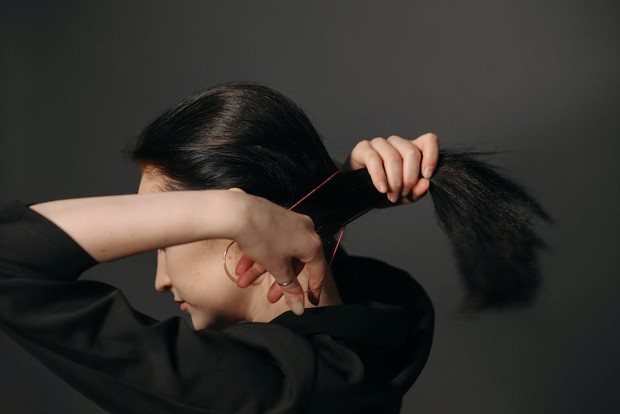 Woman tying hair/Photo: Pexels/Pavel Danilyuk
Sometimes we want a neat appearance by tying our hair too tight. In fact, tying hair too tightly can cause hair to fall out.
According to a consultant cosmetic dermatologist and CEO of Kosmoderma Clinics, Dr. Chytra V Anand, tying the hair too tightly can pull and put constant tension on the hair resulting in reduced hairline, stress, and ultimately damage the hair follicles and at worst it can lead to traction alopecia, a condition. where the follicle is permanently weakened for hair to grow back.
Too Often Use Hairdressing Tools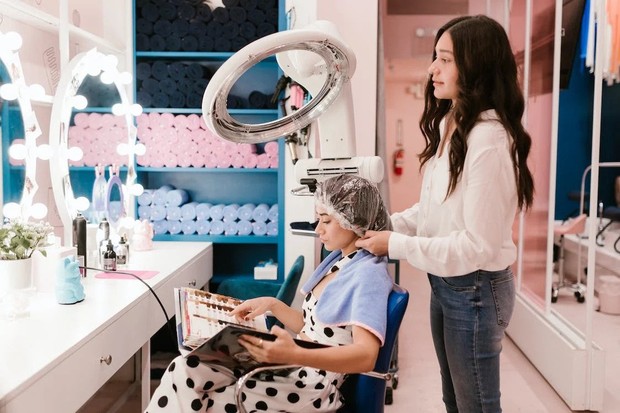 Use of hairdressing tools/Photo: Pexels/RODNAE Productions
One habit that is most often done, but rarely realized its impact. Yup, using a hairdresser. Styling tools tend to generate heat which can have a negative effect on the hair if used too often.
This can cause damage and make the scalp weak. The heat generated from the styling tool will remove the oil and protein in the hair, which can disrupt the moisture balance of the hair and trigger hair loss.
Too Often Exposure to the Sun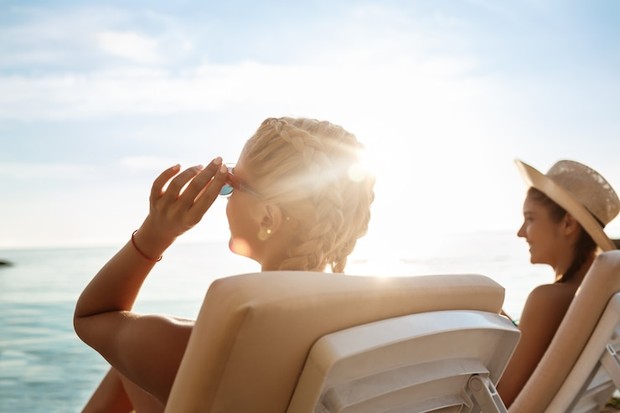 Too much sun exposure/Photo: Freepik/@cookie_studio
Hair loss can be caused by too much exposure to the sun. Prolonged exposure to the sun, UVA and UVB rays can damage the outer layer of hair strands, called the cuticle.
Too Often Scratching Head
Itching of the scalp can be triggered by a fungal infection, allergy or inflammation. If your scalp feels itchy then scratch accordingly. Scratching the scalp repeatedly aggressively can damage the hair follicles, which can lead to hair loss.
Rarely Washing Hair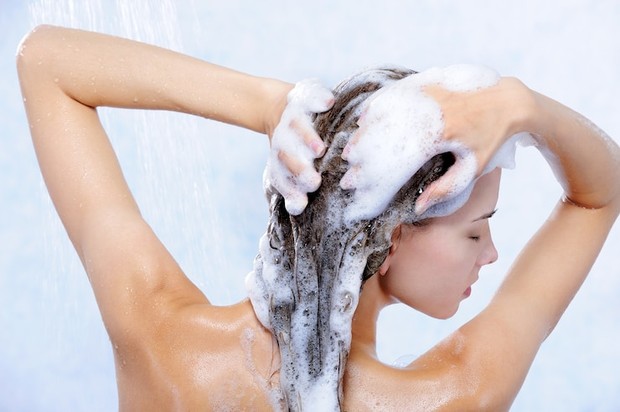 Washing hair/Photo: Freepik/@valuavitaly
Generally, washing hair can be done two to three times a week. If you don't wash your hair often, your hair will be damaged, where it will be difficult for hair to grow because of the buildup of dirt on the scalp that can trigger thinning and hair loss.
Excessive Stress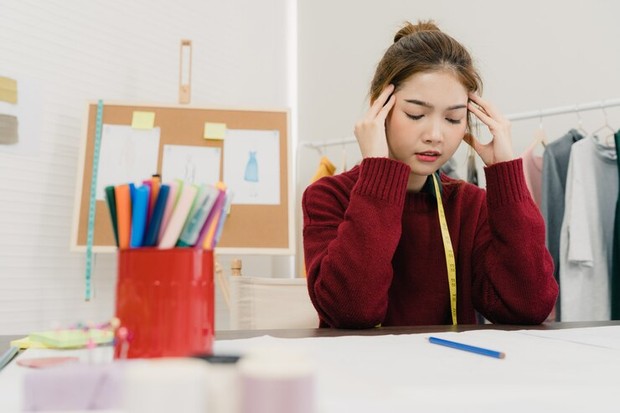 Stres yang yang belaju/Foto: Freepik/@tirachardz
Excessive stress can cause hormonal imbalances, resulting in disruption of the healthy hair growth cycle. Launching from Mayo Clinic, The three types of stress-related hair loss are telogen release, trichotillomania, and alopecia areata.
Telogen release occurs because significant stress pushes a large number of hair follicles into the resting phase. Within a few months, the hair will fall out when combed or when shampooing.
Meanwhile, trichotillomania is an irresistible urge to pull hair from the scalp, eyebrows, or other areas of the body caused by excessive stress. Meanwhile, alopecia areata is a condition in which the immune system attacks the hair follicles which can cause hair to fall out.
Well, that's Beauties 7 daily habits that can cause hair to fall out. If you experience it, deal with it immediately, yes!
***
Want to be one of the readers who can take part in various exciting events at Beautynesia? Come on, join the Beautynesia reader community, B-Nation. The method REGISTER HERE!
(sound/sound)