Nikita Willy and her husband, Indra Priawan are currently enjoying the good times of being new parents to Issa Xander Djokosoetono. The baby who is a boy is familiarly called Baby Izz.
Born to parents who work as celebrities and entrepreneurs, make a living Baby Izz who is only 5 months old has been surrounded with complete and luxurious facilities since birth.
One example can be seen from the upload on Instagram Nikita Willy which shows the appearance of every corner of the room Baby Izz in Indonesia which is filled with many complete facilities. Naturally, as parents, Nikita and Indra would want to give whatever is best for their beloved baby.
Here's a cute portrait Baby Izzy, son Nikita Willy and Indra Priawan, with a series of luxurious facilities.
1. Born in Los Angeles with the Help of a Doctor Obgyn Hollywood celebrities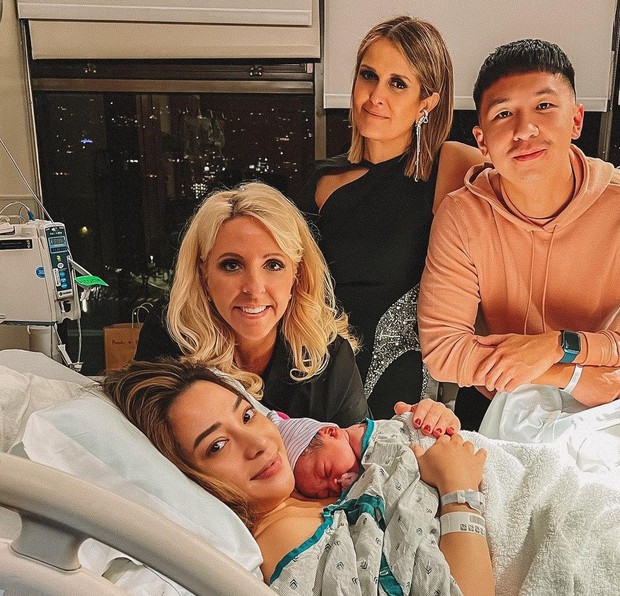 Baby Izz was born in Los Angeles, USA/Photo: Instagram.com/nikitawillyofficial94
Nikita Willy gave birth to her first son on April 8, 2022 at Cedars-Sinai Medical Center, a luxury hospital in Los Angeles, California, United States.
The moment of giving birth to this 28-year-old woman also stole the public spotlight, because Nikita was handled by dr. Thais Aliabadi, a board-certified obstetrician who has worked with several Hollywood celebrities, including Kylie Jenner, Halsey, and Chrissy Teigen.
After giving birth, Nikita, Indra, and Baby Issa decided to stay in the US because of the case Covid-19 which was high in Indonesia at that time.
2. Stylish with Bags Hermes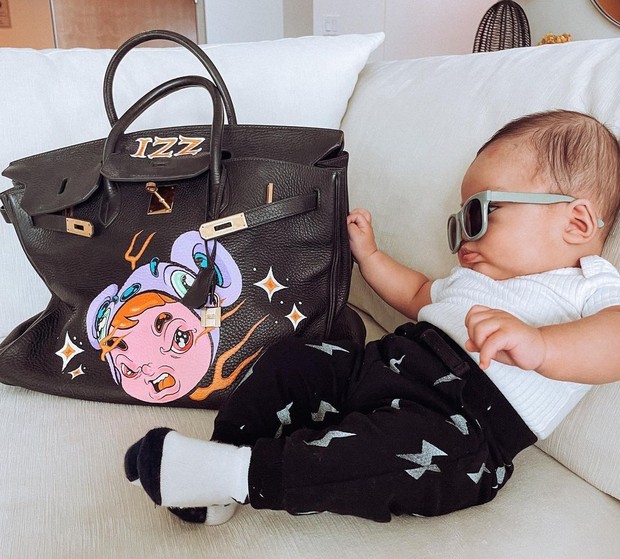 Baby Izz poses with hundreds of millions of Hermes bags/Photo: Instagram.com/nikitawillyofficial94
While wearing glasses, Baby Izz looks cool and adorable when she's styled beside the bag Hermes mom's
It seems, bag Hermes it was made more special by Nikita. The reason is that the hundreds of millions of bags have cool illustrations and the name "Izz" is written on them, the work of illustrator Muchlis Fachri.
3. Take a Vacation Around California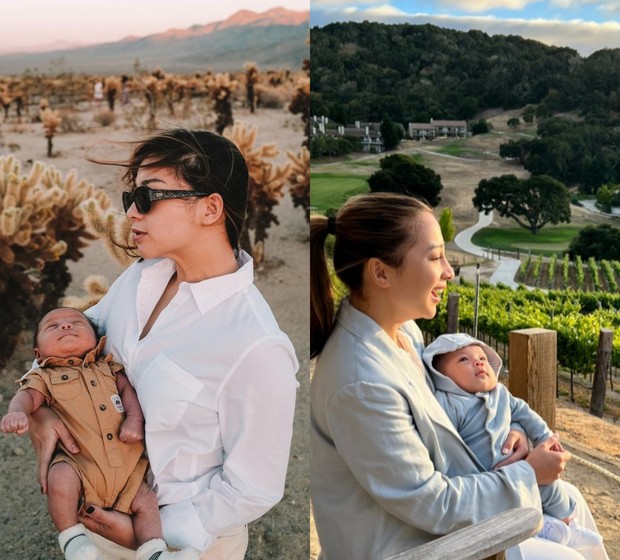 Nikita Willy takes her son on a road trip across California/Photo: Instagram.com/nikitawillyofficial94/indpriw
At the age of one month, Issa had made his first road trip by car for 5 hours. This little family is apparently on vacation to Joshua Tree National Park in California. Issa seems to be wearing a colorful adventurer themed outfit sand.
Next, the little family continued their journey to the vineyard-filled Napa Valley. The atmosphere there was so cool and calm, so Issa also looked relaxed in his mother's lap.
4. Still a Baby Already Feels Flying LA-Newsdelivers.com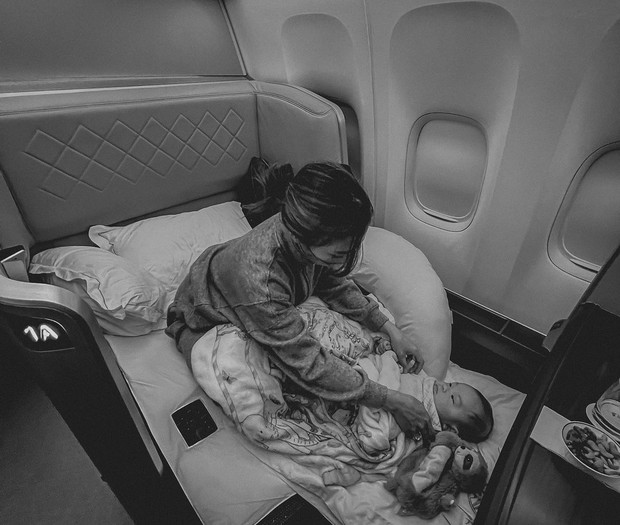 Nikita Willy and his little family return to Indonesia/Photo: Instagram.com/nikitawillyofficial94
After living for a few months in Los Angeles, USA, last August, Nikita Willy together with her husband and their four-month-old son decided to return to Indonesia.
Through Instagram, Nikita shared a photo of the trip back to Indonesia together Baby Izz who was lying on the plane seat.
5. The look of Nikita Willy's Children's Room is Super Comfortable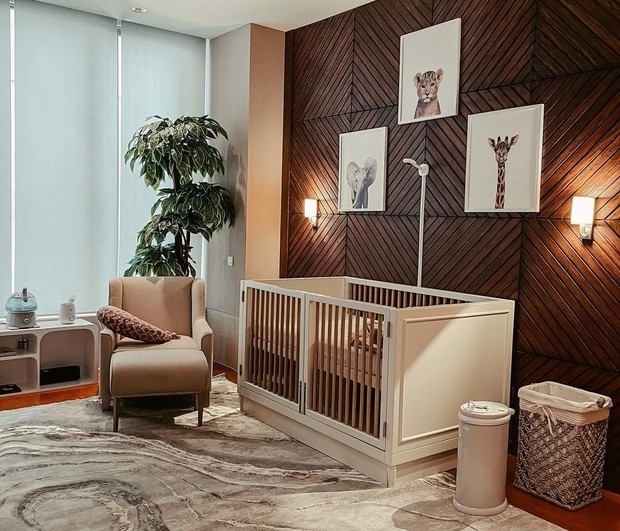 Nikita Willy's nursery interior/Photo: Instagram.com/nikitawillyofficial94
After returning to the country, this new parents couple has apparently prepared their own room for Issa Xander which has many complete facilities.
Niki and Indra agreed to choose the theme "safari jungle"for Issa's room, because both of them love to go on safari to Africa and hope one day they can do it with Issa.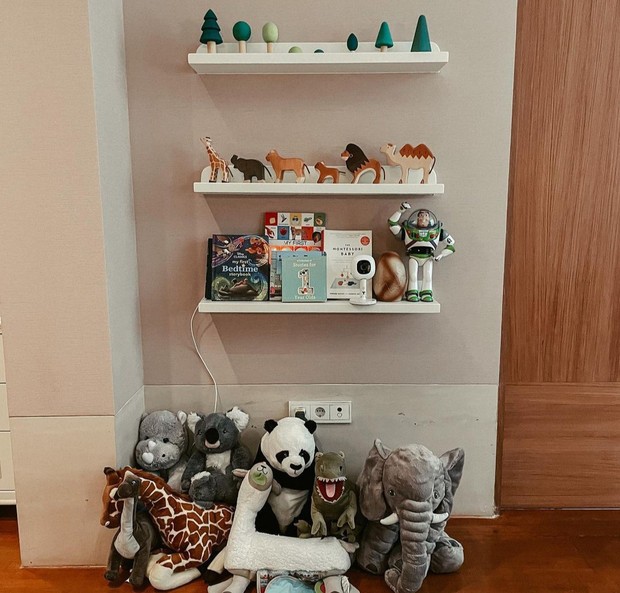 Jungle safari themed room decoration/Photo: Instagram.com/nikitawillyofficial94
Overall, the design of Niki's children's room takes on brown wood nuances with the selection of white and brown furniture, which gives a comfortable and warm impression. Meanwhile, theme jungle shown through several photos of animals, displays, and stuffed animals that are neatly arranged.
On one side of the room there is a crib, a chair for breastfeeding, and baby monitor. Then, on the other corner there is changing table. Baby Izz also has a collection of story books for her parents to read to her before bed. The nursery is also equipped with a bathroom that is quite spacious and luxurious.
6. Experience a Luxury Beach Vacation in Greece at the Age of 5 Months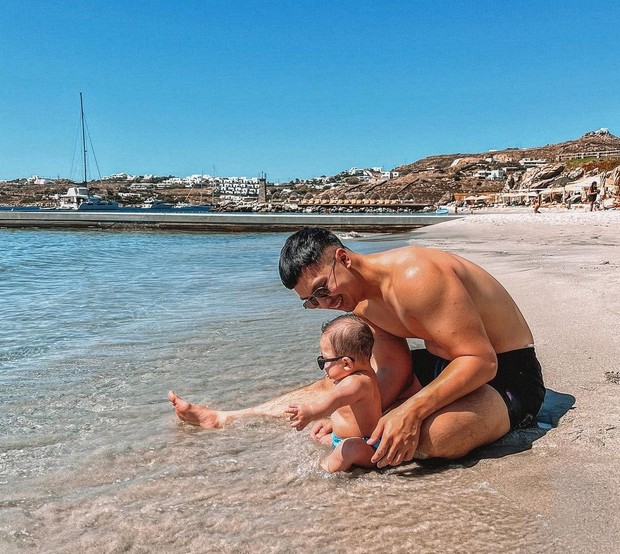 Baby Issa and his parents vacation on a private beach in Greece/Photo: Instagram.com/indpriw
He's only five months old, but Baby Izz has never experienced a luxury holiday in Mykonos, Greece. Through Indra Priawan's latest upload on Instagram, Baby Izz seemed to enjoy his first moment to the beach. Bravely, he is engrossed in sunbathing activities, sitting on the beach with Indra, to swimming in the sea with Nikita.
______________
Want to be one of the readers who can take part in various exciting events at Beautynesia? Come on, join the Beautynesia reader community, B-Nation. The method REGISTER HERE!
(laughs/laughs)