Suara.com – Titi Kamal recalled the sensation of horror during the filming of the film Jailangkung: Sandekala in Yogyakarta. Although he did not see directly, he had accidentally recorded the existence of spirits.
"I mostly don't see it directly, mostly from the media. So it starts with sounds, appearances, everything on my cellphone," said Titi Kamal at XXI Epicentrum, Kuningan, Jakarta, Monday (19/9/2022).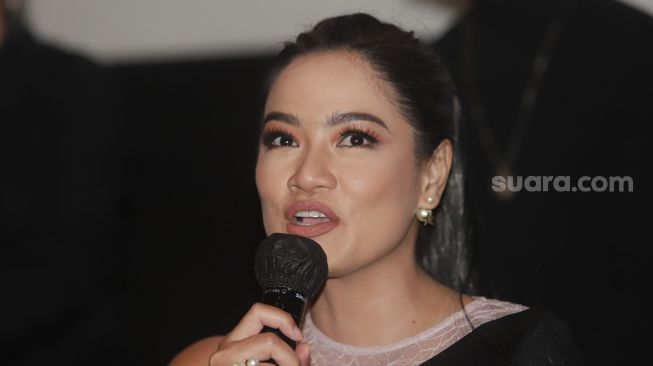 Titi Kamal then repeated the story about the voice of an old woman who was accidentally recorded in a thanksgiving activity ahead of the filming of Jailangkung: Sandekala.
"I was able to capture it on my cellphone. When I was still telling a story, there was a sound like an old woman," said Titi Kamal.
Read Also:
Experienced Incredible Incidents While Filming Jailangkung Film, Syifa Hadju Upset: Want To Make Money Here!
The mystical experience experienced on the set turned out to have attacked Titi Kamal's psyche. Coupled with the many unreasonable incidents that happened to the film crew and other players, Christian Sugiono's wife was afraid to move on her own.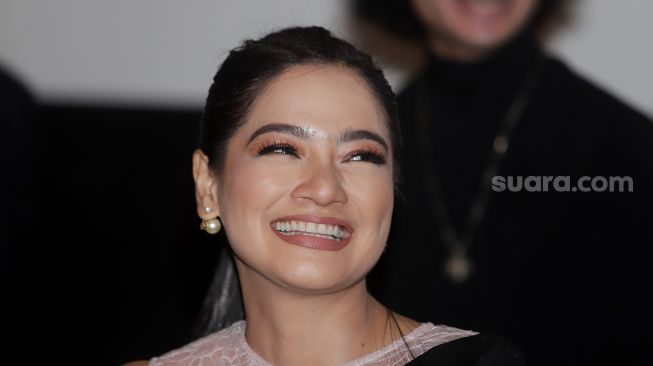 "It's quite influential. So I don't dare to be alone. That was the time," said Titi Kamal.
Titi Kamal still clearly remembers how she never dared to go home alone from the shooting location to the inn.
"If you come from the shooting location, you don't dare to go back to the hotel alone. You must ask for company," said Titi Kamal.
The fear even haunted Titi Kamal until she arrived at the inn. A 40-year-old woman does not dare to sleep with the lights off.
Read Also:
Portrait of Titi Kamal and Christian Sugiono on Vacation to Maldives, Pray for Pregnancy Again
"The room lights were never turned off. It was scary, I was afraid that someone would follow me," admitted Titi Kamal.
The film Jailangkung: Sandekala tells the story of Adrian's family (Dwi Sasono) with his wife Sandra (Titi Kamal) and their two children Niki (Syifa Hadju) and Kinan (Muzakki Ramdhan) stopping in a forest.
When the two children went away from their parents, Kinan disappeared in the area around the lake. The family must be trapped in a village filled with suspicious people. Until finally, Niki found the Jailangkung doll.
Under the auspices of Sky Media and CJ ENM and supported by Rapi Films, Legacy Pictures, and Nimpuna Sinema, the film Jailangkung: Sandekala is scheduled to hit theaters on September 22, 2022.