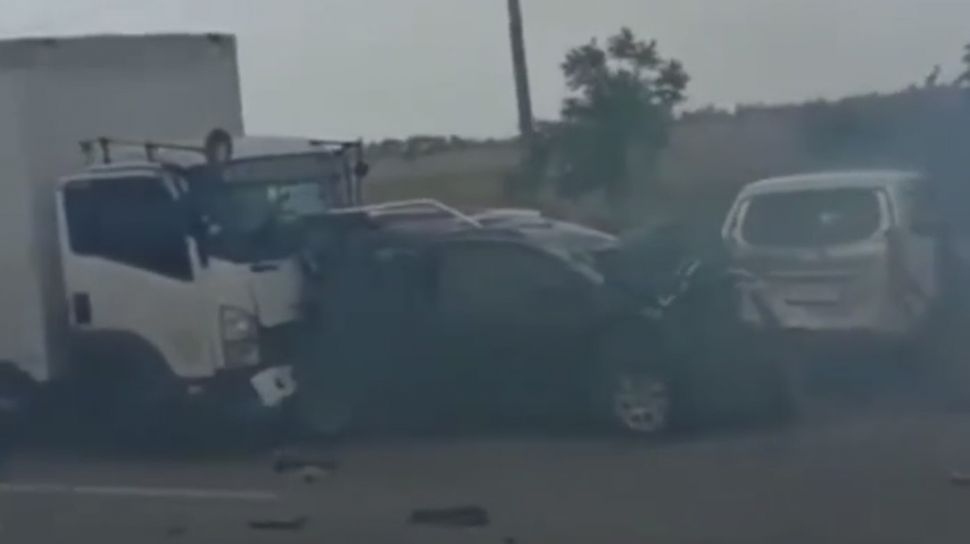 Suara.com – Plumes of smoke from burning weeds around the Pejagan-Pemalang toll road at km 253, Brebes Regency, Central Java, on Sunday (18/9/2022) were said to be the cause of the disaster of a series of accidents.
Currently, the police are still investigating the suspicion that the weed fire was the cause of the accident.
"It is still being investigated whether the weeds were burned or burned," said the Director of Traffic of the Central Java Police, Police Commissioner Agus Suryonugroho on Monday (19/2/2022).
The traffic unit has coordinated with the criminal investigation unit in an effort to uncover the case. Meanwhile, a forensic laboratory team has also been dispatched to the scene.
Read Also:
7 Tips for Driving Safety When Road Conditions Are Filled with Thick Smoke
The police are currently coordinating with the toll road management agency to prevent and anticipate similar things from happening.
Previously, one person died in a series of accidents involving 13 motorized vehicles at KM 253 of the Pejagan-Pemalang toll road, Brebes Regency.
According to the police, thick smoke from burning weeds on the edge of the toll road caused motorists to reduce speed due to impaired visibility, resulting in dozens of vehicles being involved in multiple accidents. [ANTARA]