Suara.com – PT Utomo International or UTOMOCORP, NIU Mobility Brand Holder Agent (APM) inaugurated the first flagship store in Bali.
Quoted by the news agency Between From the official release, this APM collaborates with PT Solusi Mobilitas Listrik, and the Bali Green School Foundation, and builds a shop using recycled plastic materials.
Denny Utomo, CEO of PT Utomo International expressed his joy that UTOMOCORP could be present and develop the NIU brand with PT Solusi Mobilitas Listrik.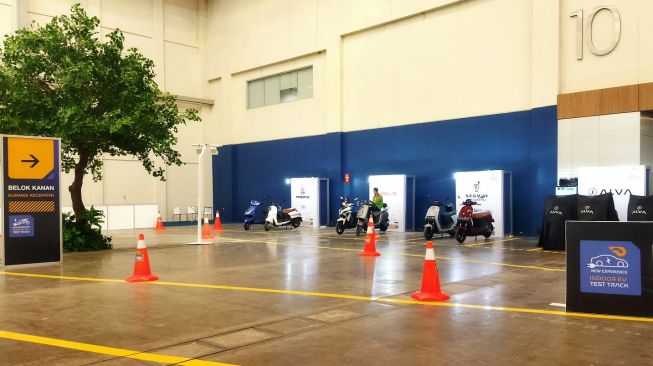 "Bali is one of the key areas in the development of electric vehicles in Indonesia," said Denny Utomo in an official statement received Monday (19/9/2022).
Read Also:
Gorontalo Regent Nelson Pomalingo: Development of Electric Vehicle Prototype Has Started 2010
"With good support from the government in the form of implementing pro-electric regulations, we believe the electric vehicle ecosystem will grow rapidly in Indonesia," he said.
NIU Mobility's first flagstore is a form of support for this two-wheeled company to the G20 Summit or Summit in Denpasar in November. Environmentally friendly technology is in line with the vision of NIU Mobility as a zero emission product.
"We believe working with NIU will help promote a more ecologically oriented lifestyle and reduce levels of toxic pollution in Bali," said Oliver Baker, Director of PT Solusi Mobilitas Listrik.
The NIU Flagship Store in Bali stands on 80 sqm of land, becoming the first dealership in the world to be built from recycled plastic. The material is taken from rivers in Bali in collaboration with Sungai Watch.
The NIU Flagship store features the latest products including UQiSport, NQiSport, NQiGT and Gova03.
Read Also:
Regent Achmad Fauzi Becomes the First Regional Head of East Java to Use Electric Cars
Gova03 is specially developed for the Indonesian market at a competitive price, IDR 26,400,000 for OTR Bali. The mileage is 70-80km, the power is 2,700W, and the maximum output is 30 minutes.