Newsdelivers.com
–
K-Pop fans must have known that contracts idol K-Pop along with the agency that oversees it is an average of seven years. And when their contract with the agency ended, some of them stayed at the agency and some left the agency to pursue their other dreams such as producing their own songs or acting.
In fact, there are also those who decide to set up a company entertainment themselves and among them also become CEOs of the company.
Like five The female Korean celebs below have become successful girl boss by setting up his own agency and also becoming its CEO! Who are they? Read on in full below!
Kim So Hye eks I.O.I
Kim So Hye owns the agency S&P Entertainment/ Photo: snp-ent.com/
Kim So Hye started her career in the world entertainment Korea by participating in events survival Produce 101 Season 1 and successfully debuted together with IOI After girl group officially disbanded, Kim So Hye decided to focus more on acting and she has starred in quite a few dramas.
Then, he reportedly built his own entertainment company called S&P Entertainment, where S&P stands for Shark & ​​Penguin.
Being under the auspices of her own label, Kim So Hye also has the freedom to manage her own activities as a singer and actress.
It doesn't just stop there nihBeauties, the actress even built a cafe called "Penguin's Cafe", which he deliberately created to be a safe place for his company and fans to connect easily and comfortably.
You ex Wonder Girls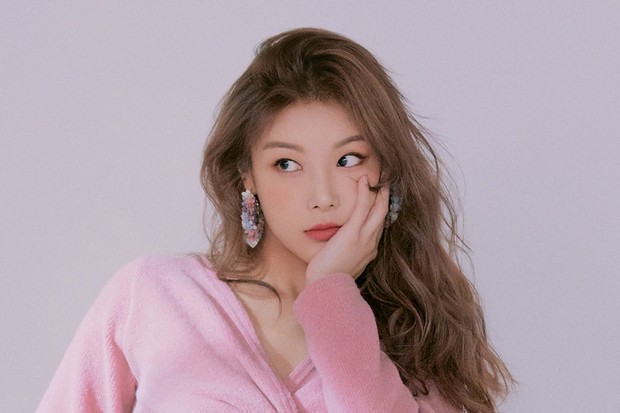 Yubin builds the agency rrr Entertainment/Photo: rrrentertainment.co.kr/
Yubin is a member girl group very popular second generation, the Wonder Girls. He himself had spent several years under the auspices of the JYP Entertainment agency before finally leaving the agency and establishing his own company.
Yubin officially founded the company entertainmentitself in February 2020, which was renamed under the name rrr Entertainment. Where the word rr stands for real recognize real.
This agency used to be known as the home of several artists such as his former group mate, Hyerim and Taekwondo athlete, Shin Min Chul. Then, several artists who are currently confirmed to be under Yubin's agency are Lee Se Ho, Park Joo Yeon, Kim Hyun Chi, and singer and lyricist sye.
Hyolyn eks SISTAR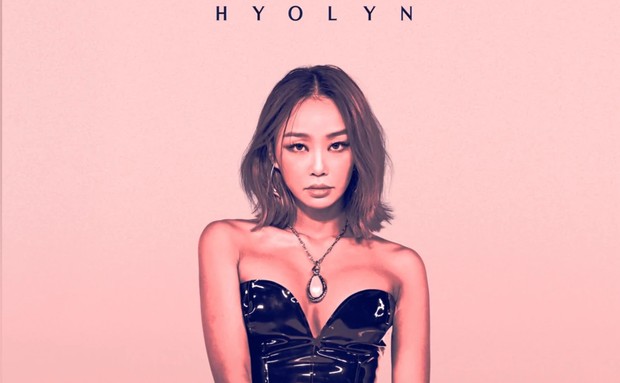 Hyolyn builds agency brid3 entertainment/ Photo: kpop.fandom.com/
After girl group SISTAR was officially declared disbanded, Hyolyn decided to leave the agency that made her name, namely Starship Entertainment, and started building her own agency in 2017 called brid3.
He explained that his agency's name signifies "a bridge between fans and all forms of music production". Even though it's not Hyolyn herself who organizes and manages all of her activities and making music videobut the company, but for the matter of where the music will be taken and in what form, it's all under Hyolyn's own control you knowBeauties!
Minzy eks 2NE1
Minzy builds MZ Entertainment agency/ Photo: instagram.com/mz.ent.official
Maknae from girl group The famous 2NE1, namely Minzy, decided to leave the YG Entertainment agency after the group officially disbanded. He then moved to the Music Works agency and carried out his activities as an idol under the agency for four years.
Until then he decided to part with Music Works and create his own label. Minzy officially established her own agency under the name MZ Entertainment, where her position in the company is not only as the CEO who leads the company nihBeautie.
But Minzy also sometimes manages music and performances together with the company. Even to the point of working with the producers and handling trainee idol. Keren very yes, this MZ Entertainment 'Boss Mother'!
CL ex 2NE1
CL builds Verry Cherry's agency/ Photo: instagram.com/chaelincl
Leader from 2NE1 has been with YG Entertainment for almost ten years, before finally the group he led along with Park Bom, Sandara Park, and Minzy was officially disbanded.
When the other members chose their own paths, CL actually re-signed a contract with YG Entertainment for three years, and then just left the agency.
CL then decided to build her own agency in 2020 nih, Beauties. When doing interview with the Rolling Stones, CL admitted that he was building a company at the time entertainment themselves to maintain their creativity.
Currently the agency that has been successfully built by CL is named Verry Cherry and has collaborated with Kang Daniel's agency, namely KONNECT Entertainment to manage CL's promotions in South Korea.
Here are five female Korean celebrities who have successfully defined themselves as girl boss because it has succeeded in owning a company entertainment themselves! Which one is your favourite nihBeauties?
—
Want to be one of the readers who can follow a variety of event fun in Beautynesia? Let's join the Beautynesia reader community B-Nation. The method REGISTER HERE!
(yes yes)