SuaraCianjur.id- The Indonesian U-20 national team has certainly qualified for the 2023 U-20 Asian Cup which will be held in Uzbekistan, after defeating Vietnam at the Gelora Bung Tomo Stadium, Surabaya, Sunday (18/9/2022).
Indonesia successfully won the decisive match in Group F of the U-20 Asian Cup qualification by winning 3-2. Indonesia also won nine perfect points from three matches.
History was created when Indonesia confirmed its steps to qualify directly for the U-20 Asian Cup finals next year.
A fiercely contested match. Action buying and selling attacks occurred since the referee's first whistle sounded. The Indonesian U-20 national team got many good opportunities in a row.
Read Also:Queen Elizabeth II Buried in Westminster Abbey Cousins ​​Kingdom Present, Russia, US and Indonesia Invited?
However, Hokky Caraka and his friends were still not calm enough to turn this opportunity into a goal.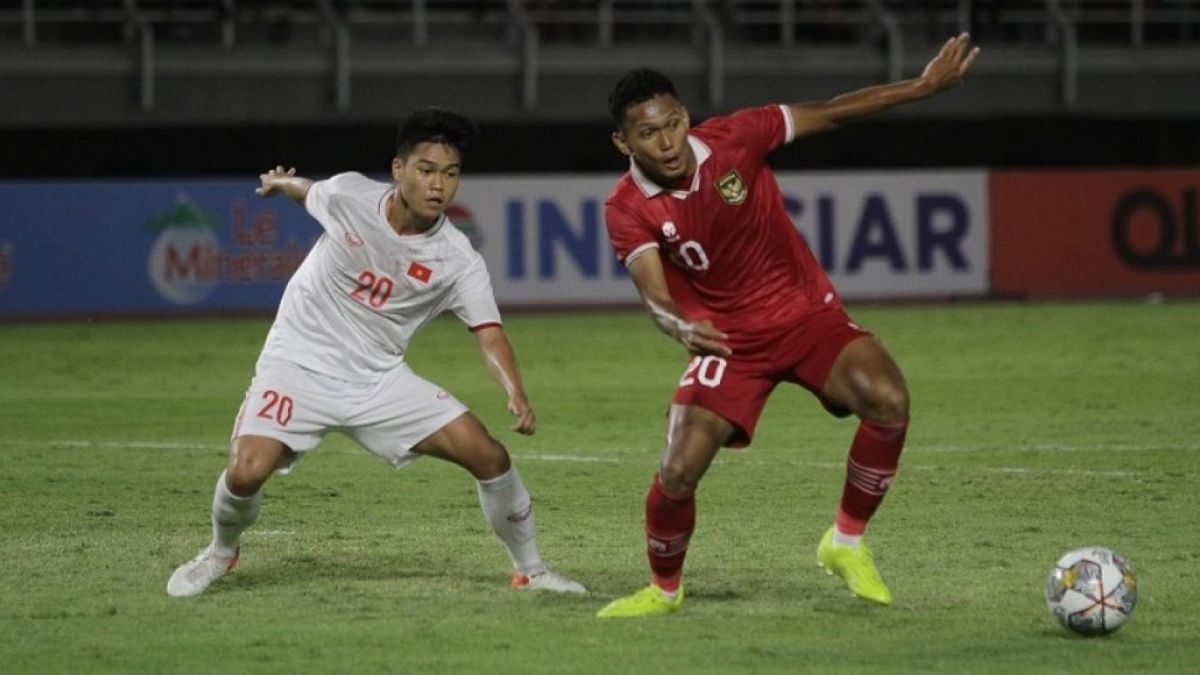 Vietnam did not remain silent, waiting for attacks from Indonesia. The tension of the game is getting higher and hotter. Attack after attack from both teams continued to occur but until the first half was over, the score of the glasses still lasted.
Entering the second half, Marselino Ferdinand was added to replace Ronaldo Kwateh.
Indonesia broke the need in the 60th minute after Marselino scored from outside the penalty box with a hard kick, making the Vietnam goal net vibrate.
The 1-0 advantage for Indonesia got a reply from Vietnam seven minutes later, in anticipation of the enemy's counterattack until it later resulted in an own goal from Ferrari.
Read Also:The Sister Reveals Her Sister's Financial Condition Now, Jessica Iskandar Plans To Sell Her Luxury House
Three minutes later, Vietnam was able to reverse the 1-2 advantage. Again through a quick attack. The Indonesian U-20 national team conceded a goal from Dinh Xuan Tien.
However, thanks to the supporters and high spirits of these Garuda Nusantara fighters, they were able to catch up to equalize.
Their mentality proved strong in the 81st minute, Ferrari paid for the mistake by scoring with a header, and the score was 2-2.
Not quite there, Indonesia continued to press as a result in the 84th minute, Alfriyanto Nico from the right side was able to be used by Rabbani Tasnim to seize the advantage to become 3-2.
Vietnam was bowed down when the referee blew the whistle signaling the end of the match after the raw attacks from both teams occurred.
With this victory, Indonesia has the right to advance to the 2023 U-20 Asian Cup in Uzbekistan.