SuaraTasikmalaya.id – Former Head of the National Police Propam Division, Inspector General Ferdy Sambo in the case of the death of Brigadier J.
Ferdy Sambo is said to be above the law and is confident in making scenarios to cover up his crimes.
The chairman of Komnas HAM, Ahmad Taufan Damanik, even said that Ferdy Sambo was suspected of having a mental disorder.
Ferdy Sambo also said that Taufan did not order to kill Brigadier J, but only shot.
Read Also:An old photo of Angel Karamoy who doesn't get bored, relaxes on the beach, making guys can't blink
Here are 6 facts that were revealed in the Ferdy Sambo case, which are allegedly still being pushed back.
1. Great power
Ahmad Taufan Damanik said that what he said emphasized Ferdy Sambo's actions.
He said that Ferdy Sambo had full power within the internal police environment, so that the case of Brigadier J's murder was hampered.
"Wrong catch (the meaning of his statement). So it means this person (Ferdy Sambo) has enormous power," he said.
Read Also:Psychological Test: What Are You Missing In Your Life Right Now? Find Out Immediately!
2. Exceeding abuse of power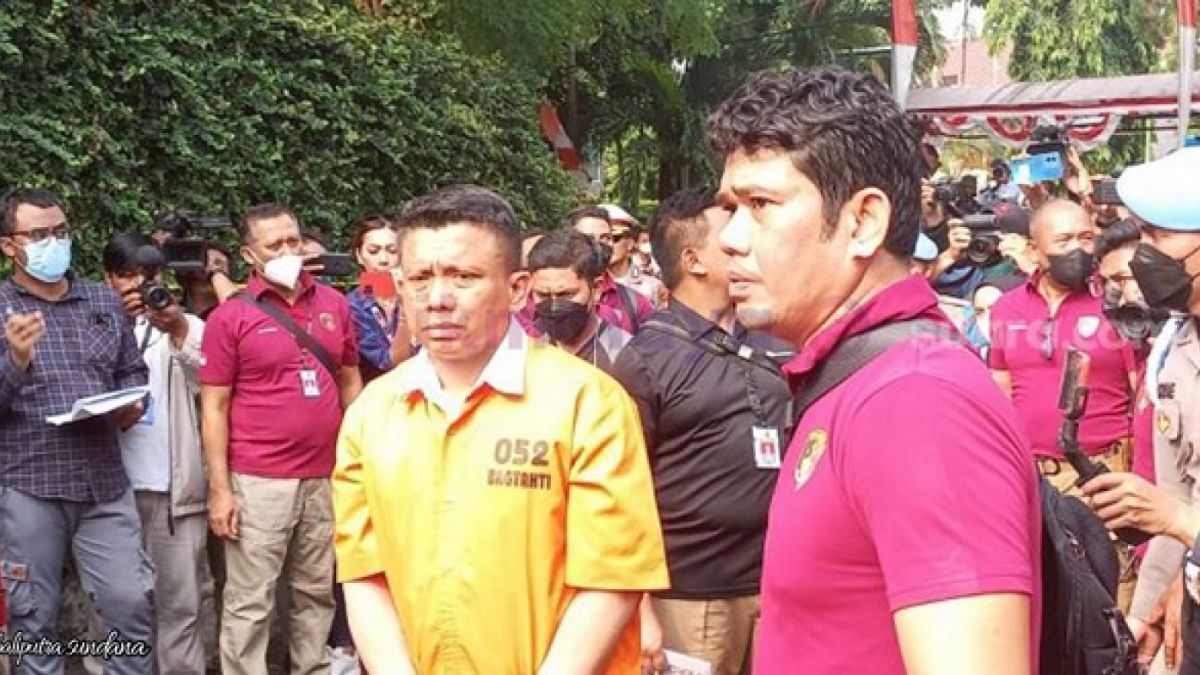 Taufan said that as the Head of the Propam Division, Ferdy Sambo was able to mobilize members of the National Police outside his area.
"He (Ferdy Sambo) is the Head of the Propam Division, but he can also mobilize outside the Propam environment, can mobilize in Metro Jaya, Criminal Investigation," Taufan said to MPI, Friday (16/9/2022).
He said, it means that Ferdy Sambo has exceeded the abuse of power, namely someone with certain powers beyond his control.
3. Immune to the law
Taufan said that Ferdy Sambo felt he was above the law. Especially when carrying out the execution of his personal aide.
In fact, Brigadier J is the closest person in the work environment and where he lives.
He was also able to mobilize other members of the National Police to damage CCTV in his area.
Seeing this, Taufan assessed that Ferdy Sambo felt confident that his actions would not be known.
"That means this person (Ferdy Sambo) is very confident. He feels that a crime will not be exposed. He believes that no one has opened it (a murder case)," he said.
4. Muster the men
The lawyer for Bripka Ricky Rizal or Bripka RR, Erman Umar, said the former Head of the Propam Police Division, Inspector General, had ordered his subordinates to gather at the Provost.
Erman suspected that there was conditioning there to create a scenario for the assassination of Brigadier J.
5. Creating Scenarios
The initial scenario for Brigadier J's assassination was said to be to cover up his crimes.
Ferdy Sambo is very confident in his power, influence, and position, making scenarios that involve many members of the National Police.
"Who else if not Ferdy Sambo. Maybe Ferdy Sambo has arranged (the gathering) that night," he said.
6. Cancel fired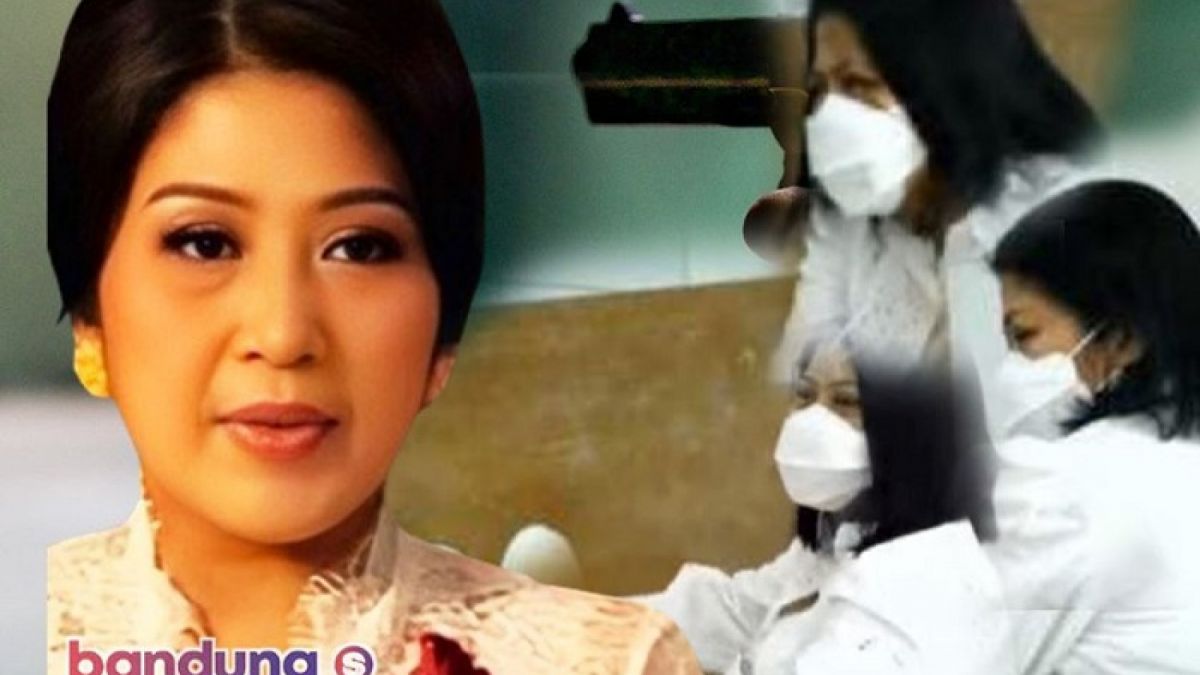 Former TNI Commander General (Ret.) Gatot Nurmantyo, without further ado, said that the suspect of premeditated murder and obstruction of justice, Ferdy Sambo, could return to his career in the police.
Gatot said this vehemently when speaking during a public discussion of WE seen by Suara.com on the YouTube channel Refly Harun.
He considered that Brigadier J's case was a war between two police camps.
"This (Ferdy Sambo case) there is a battle within the police. Between police who are crooks, traitors, murderers, and police officers who are moral, professional, and uphold their identity as protectors of the people," said Gatot, quoted on Saturday (17/9/2022) ).
In the case of Ferdy Sambo, Gatot assesses that it is time for the Police to improve.
He asked the public to give the National Police Chief a chance to clean up his institution.
7. The decision of the Chief of Police can be corrected
Gatot said that the police officers who had problems and had been fired might return.
Seeing this, Ferdy Sambo, who had been dishonorably discharged (PTDH), could have his status reviewed.
"I forgot the law, it's 3 years later (after the ethics trial), the National Police Chief may review it, that's possible," said Gatot.
"This is what I appeal to the President and the Coordinating Minister for Political, Legal and Security Affairs to review police regulations like this," explained Gatot.
"Ethically legal, this is rude. Because a high-ranking officer was dismissed by the president. Now the president has dismissed him, in 3 years only the decision of the Chief of Police can be corrected again. Who are you?" he continued.
8. Escort the case of Ferdy Sambo
The regulation referred to by Gatot is the National Police Chief Regulation Number 7 of 2022, in which the National Police Chief has the right to review the results of the ethics trial against his members.
This regulation can also be a gap for Sambo, who incidentally has been PTDH because he was proven involved in the shooting of Brigadier J, to re-review his status within the next 3 years.
"So don't be satisfied that now Sambo and his friends have been fired. If his appeal is rejected later, it means that he was fired permanently, with the Regulation of the National Police Chief meaning that he can be reviewed again?" asked Hersubeno Arief who was present as the moderator of the discussion.
"It can be reviewed again and can ask the President to (annull) again, how is this story?" Gatot replied.
For this reason, this 4-star retired general of the Indonesian Armed Forces invites the public to continue to oversee the case of Brigadier J. "Let's see together which police will win. If we don't support good police, they can lose," he concluded.