Newsdelivers.com
–
That afternoon, the shelter house for the Friends of Sarah's Father Foundation was full of children's chatter and laughter. But there are children who look different from other children. Even though he is agile and often runs around, but if you look closely, the child whose full name is Muhammad Ar Rasyid it has fingers and toes attached and not five in number. In addition, this 3-year-old child has a large head structure and protruding eyes.
"He only opens his eyes when he sleeps. He also can't eat rice because he vomits all the time. So he only drinks special milk," said the mother, Ela Nurlalila to the Aksibaik.id team
According to his mother, Rasyid suffers from Apart Syndactyly Syndrome which is known to be rare in Indonesia. Patients with this syndrome have malformations or imperfections of the skull, face, hands, and feet. Most people with Apart syndrome also usually experience fingers or toes that are attached to each other.
The condition where the fingers or toes are attached is known as syndactyly, which makes the fingers and toes appear to have membranes. Thus, it was difficult for Rashid to hold something, including when he wanted to drink.
"He's smart, he can hold a cellphone if he wants to watch, he can also drink alone, but he's not given a glass," said Ela again.
To get a normal body structure, Ela said it took several operations, from the head to the hands and feet that are known to be fused.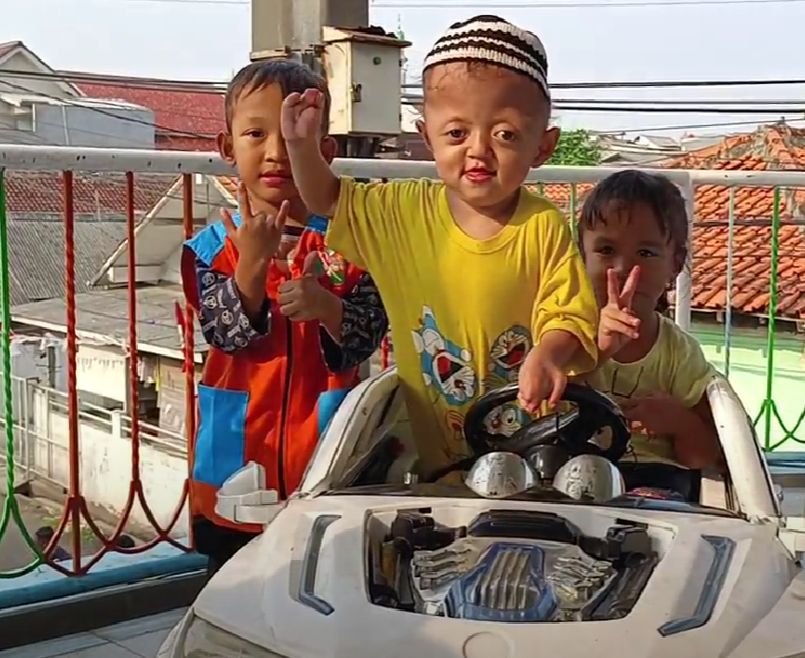 rasyid/ Photo: doing good.id
"This is what we are trying to do in stages, surgery, head surgery, mouth surgery and finger separation, only one finger separation. God willing, it will be cured, the doctor said gradual surgery, for hands only 4 more times, let alone feet can be operated 10 times," he continued. .
Despite undergoing a series of examinations to surgery, Ela never gave up on words. Although, Ela said since Rashid Born, there have been various trials in his life.
Starting from a husband who died of a stroke to being ostracized by his family and environment because of Rasyid's unusual condition.
"No one cares. I'm looking for a cleaning job first to get treatment for his father and so that the children can go to school. When Rasyid was born, Rashid's condition had spread. This humiliation, I couldn't answer. In the past, many wanted to see the baby. Rashid just to see. I said no need to look, I've accepted. Mother was ostracized," he said in a trembling voice holding back tears.
As a result, without a husband here, Ela day by day has to struggle to heal her youngest child. At least he must undergo control 5 days a week. Luckily, he was accommodated in a halfway house so he didn't have to go back and forth to his residence in Bogor.
"I hope that Allah only issues sustenance. I see Rasyid is really special. I am a difficult person but God gave me. So now I just focus on Rashid's brother," he concluded sadly.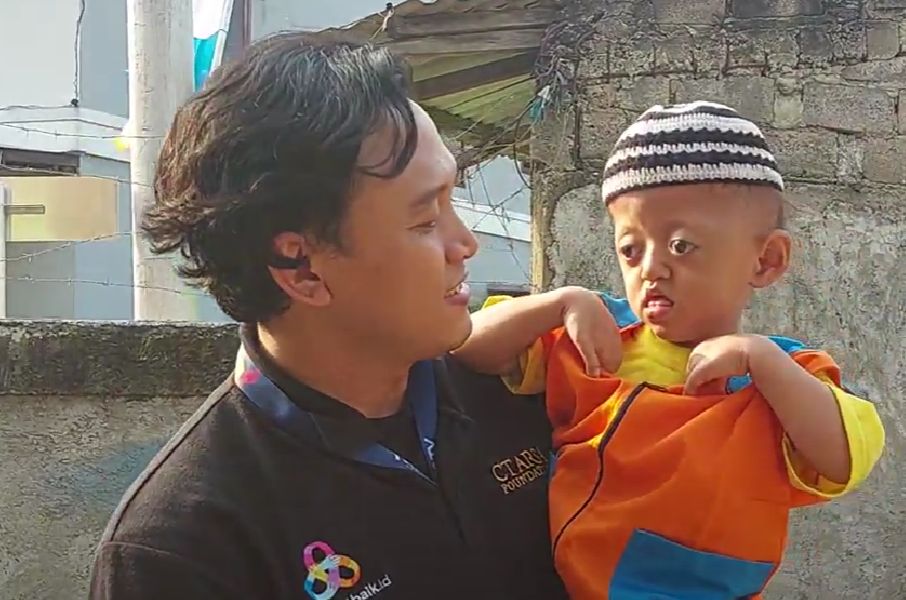 rasyid/ Photo: doing good.id
Good friend, for Ela, Rashid is everything. Despite being born with special circumstances, Ela never wanted to give up. For him Rashid's recovery is the only goal.
He also harbored a dream that one day he could stop being a laundry worker and start a business to pay for his accommodation to the hospital. Moreover, many drugs are not covered by BPJS Health.
Isn't a good friend's heart moved to share? Let's Begin Donation right now and keep encouraging Ela dan Rashid get the best treatment.
The good news is that all donations made will reach the recipient 100% without any cuts. Those of you who have donated will receive a notification from our team. In addition, you can monitor information about the social campaigns that you follow, along with the latest updates.
If you are more interested in contributing to social campaigns, #sahabatbaik can register as a volunteer. You can also include the community in this campaign.
Let's be #sahabatbaik with #do good start today, start now!
(mul/as)