Newsdelivers.com, Insertlive –
Footballer Francesco Totti has divorced his wife Ilary Blasy on Thursday (1/9).
Francesco revealed that the divorce occurred because of an extramarital affair.
He accused Ilary of having an affair with a football coach.
"It's not true that I was the first to betray. I said I wouldn't talk and no, but I've read too much hoax in the last few weeks. Some of them even make my children suffer," Totti said in an interview with Corriere della Sera.
He claimed to have known about his wife's betrayal since last year from rumors circulating.
"In September last year, rumors started to get to me: 'Look, Ilary has someone else'. There's more than one," she said.
Francesco claims to have looked at Ilary's cell phone and found another man among her household. This made Francesco suffer from severe depression and sleep disturbances for a long time.
"This is proof. Facts. And it causes depression. I can't sleep anymore. I pretend nothing is wrong, but I'm no longer me, I'm someone else," he said.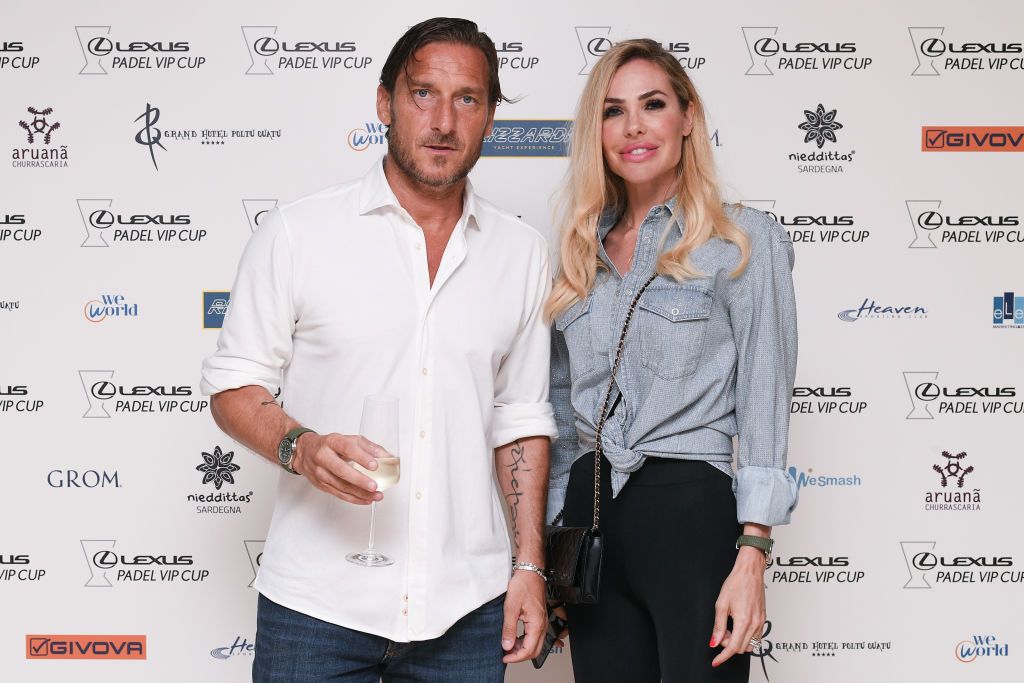 POLTU QUATU, ITALY – JULY 10: Former Italian football player Francesco Totti and his wife Italian showgirl Ilary Blasi pose for a picture at the backdrop before the dinner gala of " Lexus Padel Vip Cup "on July 10, 2021 in Poltu Quatu, Italy. (Photo by Emanuele Perrone/Getty Images)/ Foto: Getty Images/Emanuele Perrone
Even so, Francesco now has a girlfriend named Noemi Bocchi.
Quote from NewsunzipNoemi is a florist who was born in Rome, Italy in 1988. The 34-year-old woman completed her education at LUMSA Private University in Rome, majoring in Business and Banking.
Newsunzip also mentions that Noemi was once married to a man named Mario Caucci and has two children from his marriage.
Neomi and Francesco's relationship began after the footballer was officially divorced from Ilary Blasi.
(KHS)