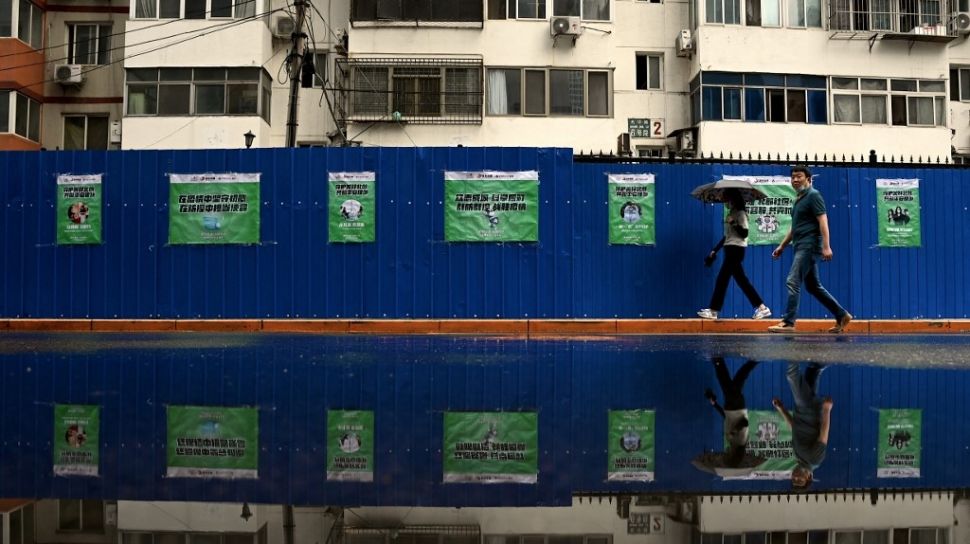 Suara.com – Residents living in several areas in China are said to have started experiencing food shortages as a result of the implementation lockdown which is still ongoing.
The BBC says tens of millions of people in China's 30 regions have been ordered to stay at home during the lockdown lockdown full or partial.
Under China's zero COVID policy, various regions must implement lockdown although the number of reported cases is small.
As a result, criticism and complaints began to emerge from residents who experienced a shortage of food and other essential needs.
"It's been 15 days, and we've run out of flour, rice and eggs. For the past few days we have also run out of milk for the children," said one resident in the western part of Xinjiang.
Residents in the Ili Kazakh autonomous prefecture in Xinjiang, who have implemented lockdown in recent weeks, expressed their desperation on social media.
One of the videos circulating shows a Uighur man revealing that his three children have not eaten for three days.
In the city of Yining which is the capital of Ili Kazakh, a document online containing urgent requests for food, medicine and sanitary napkins also circulated.
The area that borders Kazakhstan contains residents of Han Chinese, Kazakh, and Uighur ethnic groups.
Earlier this month, the United Nations accused China of "serious human rights abuses" in a long-awaited report on alleged abuse abuses in Xinjiang Province.