Suara.com – PSM Makassar won full points when they hosted Persebaya Surabaya in the ninth week match of the BRI Liga 1 2022-2023, Saturday (10/9/2022). Juku Spell won a landslide victory with a score of 3-0.
The PSM vs Persebaya duel was presented at the Gelora BJ Habibie Stadium, Parepare, Makassar. The twins, Yance and Yakob Sayuri appear crazy in this match.
Yance and Yakob Sayuri played an important role in PSM Makassar's big win over Persebaya Surabaya. Both were involved in the two goals of Bernardo Tavares' team.
Yakob Sayuri managed to record one goal and one assist in this match, while Yance managed to pack one assist which in particular became a goal for the twins in the 45th minute.
Read Also:
Persib Faces Arema FC Tomorrow, Luis Milla: Play the Match Without Mistakes
Apart from Yakob, PSM Makassar's two goals in this match were scored by Ramadhan Sananta in the 16th minute and Yuran Fernandes in the 59th minute.
This result made PSM Makassar back to winning ways after in the eighth match of the BRI Liga 1 2022-2023 they had to settle for one point after a 0-0 draw with Persik Kediri.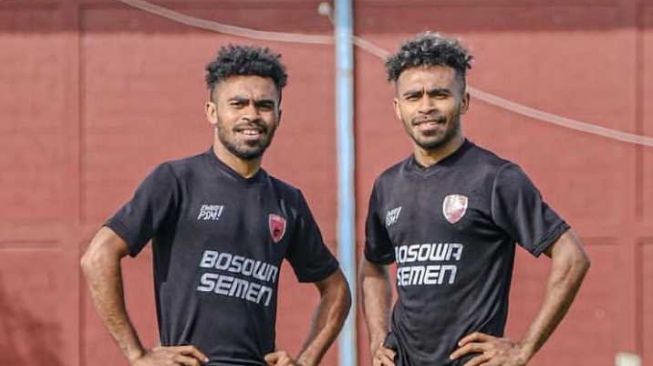 This victory made PSM Makassar move up to third place in the BRI Liga 1 2022-2023 standings with a collection of 20 points, displacing Borneo FC, which fell one strip with 19 points.
PSM has the potential to immediately rise to the top of the standings. Because, Bernardo Tavares' team has a postponed match against Barito Putera, which is not yet known when it will be held.
Meanwhile, for Persebaya Surabaya, this is the second loss in a row that they have experienced. Prior to this match, Bajul Ijo lost 0-1 to Bali United on 2 September.
Read Also:
List of Persib players brought to face Arema FC in BRI League 1 Week 9
Persebaya Surabaya is now ranked 11th in the BRI Liga 1 2022-2023 standings with a collection of 10 points.