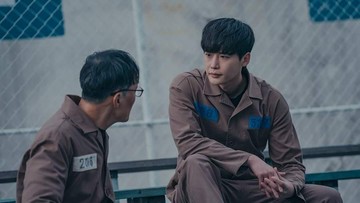 Newsdelivers.com –
South Korea never fails to present a storyline with plot twist effective. This story is often found in Korean drama series.
Drakor not only presents spectacles about everyday life or slice of life just. But also the storyline is full of mystery.
Several Korean dramas by genre crime and mystery become a widely discussed spectacle. Not only are they invited to solve cases, the audience is also confused by the characters.
Because, the identity of the villain or antagonist in the drama is often hidden. In fact, not a few viewers were made to think badly of a character who turned out to be not an antagonist.
The best Korean drama that makes the audience dizzy guessing the antagonist
Mother, here are five Korean dramas that make the audience dizzy in guessing who the antagonist is:
1. Big Mouth
Big Mouth is the latest Korean drama from MBC TV which was broadcast on July 29 last. This series continues to score the highest rating to penetrate 12 percent.
Carrying the genre hardboiled, noir, legal, and crime, Big Mouth success in the spotlight. Drama tells the story of Park Chang Ho (Lee Jong Suk), a lawyer who suffers from unrelenting bad luck.
Chang Ho has the nickname Big Mouth because he has a habit of speaking before acting. Once upon a time, Park Chang Ho's fate got worse when he was appointed to handle a case that got him slandered and thrown into prison.
Chang Ho is imprisoned with the killers he is investigating, Mother. The nickname Big Mouth makes him mistaken for Big Mouse, a master conman who is wanted by the police.
In prison, he must fight to restore his good name as well as find out who the real Big Mouse is. This series is able to stir the emotions of the audience because it will make them curious about the mysterious character.
Mother, there is also a drama about time travel whose antagonist is difficult to predict, on the next page.
Mother, come on download Allo Bank digital app here. Get 10 percent discount and cashback 5 percent.
Also watch videos about Korean films and dramas that just aired last month:
[Gambas:Video Haibunda]