Suara.com – The new, long-awaited AirPods Pro 2 generation has arrived.
On Wednesday (7/9/2022), at the "Far Out" event, Apple announced a pair of second-generation earbuds that are claimed to have noise-canceling capabilities with the new H2 chip.
"The H2 chip enables the new earbuds to cancel up to twice as much noise as the first-generation AirPods Pro," Apple said in a press release. The VergeThursday (8/9/2022).
The H2 chip also offers an improved Adaptive Transparency mode.
Read Also:
Price List of iPhone 14 and Apple Watch Series 8 Worldwide
Apple also says the AirPods Pro have new low-distortion audio drivers and a dedicated amplifier for "richer bass" and crystal-clear sound over a wider frequency range.
One of the main new features of the new earbuds is the ability to adjust the volume with a swipe on the stem. That means you don't have to switch to another device just to turn up the volume on your favorite song.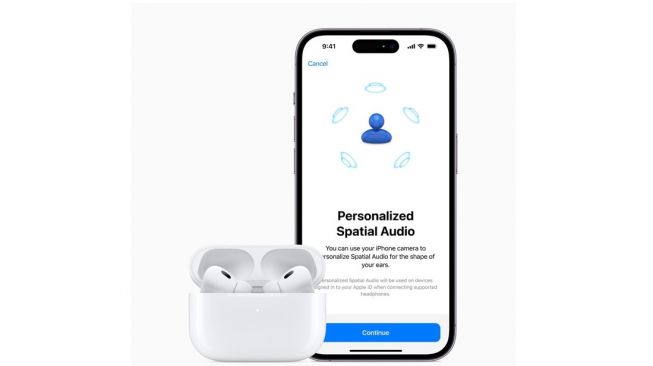 Apple says the AirPods Pro have better battery life, which is six hours on a single charge with active noise cancellation enabled.
The new AirPods Pro also come with an upgraded charging case that offers Find My support and a built-in speaker so you can track them more easily.
In addition to charging with a Lightning cable or a Qi or MagSafe charger, you can also charge your case with an Apple Watch charger.
Read Also:
Apple Watch Series 8, Can Detect Accidents
The AirPods Pro 2 are priced at $249 and can be pre-ordered from September 9th and will be available on September 23rd.
The updated AirPods Pro will also come with new extra small ear tips, which may fit some ears better.