Newsdelivers.com
–
Hoshi SEVENTEEN recently participated in a photo shoot with a magazine VOGUE Korea for one of the newest editions. Not an ordinary photoshoot, Hoshi also did an interview What's in My Bag.
The interview provided an opportunity for Hoshi to show the items in the bag Chrome Hearts white color that is often used. Full of health and appearance support items, let's check it out, Beauties!
1. Nutritional Supplements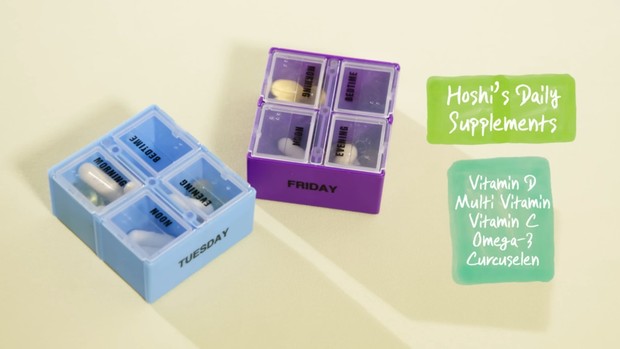 Nutritional supplement box portrait/ Photo: youtube.com/voguekorea
The main item that should not be left in the Hoshi bag is nutritional supplements. In his interview, Hoshi shared that his mother often reminded him to always carry nutritional supplements.
Hoshi divides several types of nutritional supplements into two boxes. The nutritional supplements consist of multi vitamins, vitamin D, vitamin C, omega 3 fatty-acidand curcuselen.
This health support supplement is very important for Hoshi to form strong antibodies and immunity due to the contrast of climate change during his busy world tour activities with SEVENTEEN.
2. Amino-Ther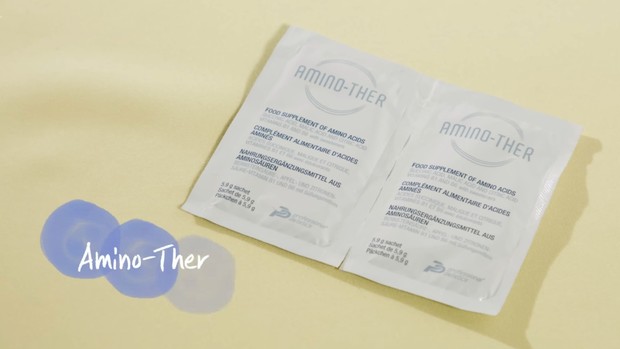 Amino-Ther Portrait/ Photo: youtube.com/voguekorea
Hoshi is also counting on Amino-Ther in addition to various types of nutritional supplements that he keeps in boxes to maintain his health. Amino-Ther is a type of dietary supplement with the main content of amino acids that can increase energy and antibodies in the body.
Before starting to consume regularly Amino-Ther by dissolving it in mineral water, Hoshi got a recommendation from his friend who likes to travel abroad to consume amino-ther because it is good for health.
3. Bulletproof Coffee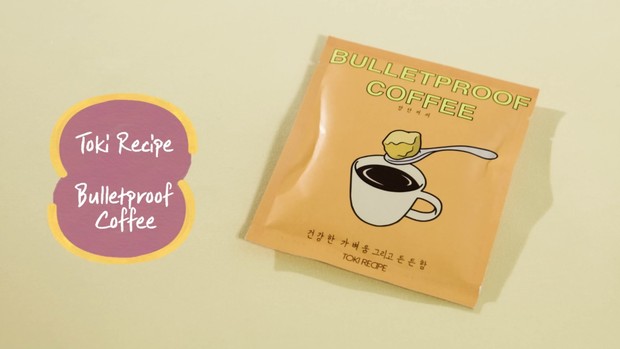 Potret Bulletproof Coffee/ Foto: youtube.com/voguekorea
Especially for interviews with magazines VOGUE, Hoshi shares interesting tips from his daily activities. The routine is drinking Bulletproof Coffee.
Bulletproof Coffee is a coffee product whose composition consists of butter, Himalayan salt, and other ingredients. Hoshi would brew coffee after every shower and breakfast in the morning.
Coffee, which is often referred to as bullet-proof coffee, is also believed to help the diet program, Beauties.
4. Keto Bomb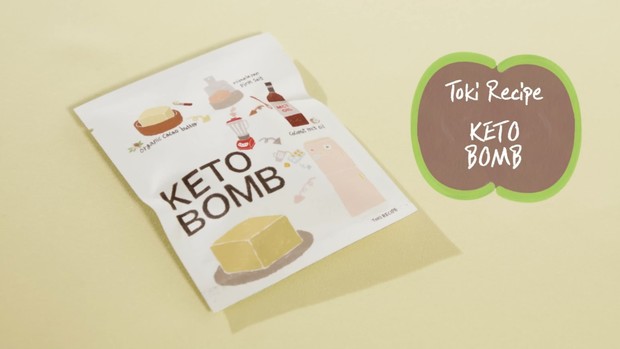 Keto Bomb Portrait/ Photo: youtube.com/voguekorea
Keto Bomb is a snack. Hoshi consumes Keto Bomb to get rid of boredom by chewing. For your information, Keto Bomb contains a dominant ingredient with fat.
Therefore, Hoshi recommends not eating too often Keto Bomb because it is quite risky for health. But for Beauties who are running the program keto diet, then this snack is the right recommendation.
(yes yes)