Newsdelivers.com
–
In addition to regular exercise, maintaining a healthy diet also plays an important role in efforts to achieve optimal health Flatten the belly. However, managing the food intake consumed every day can be a challenge. Especially for those of you who are super busy, until you are finally tempted to eat fast food and other unhealthy foods.
One way to work around this is that you can stock some types of healthy food in the refrigerator. Make sure the food is rich in fiber, antioxidants, nutrients, and vitamins that can help flatten a distended stomach. This can help you maintain a healthy diet and prevent you from eating less nutritious foods.
Compiled from Eat This, Not That!, the following is some types of food that must be in the refrigerator that can help you to flatten a distended stomach. Check it out!
Blueberry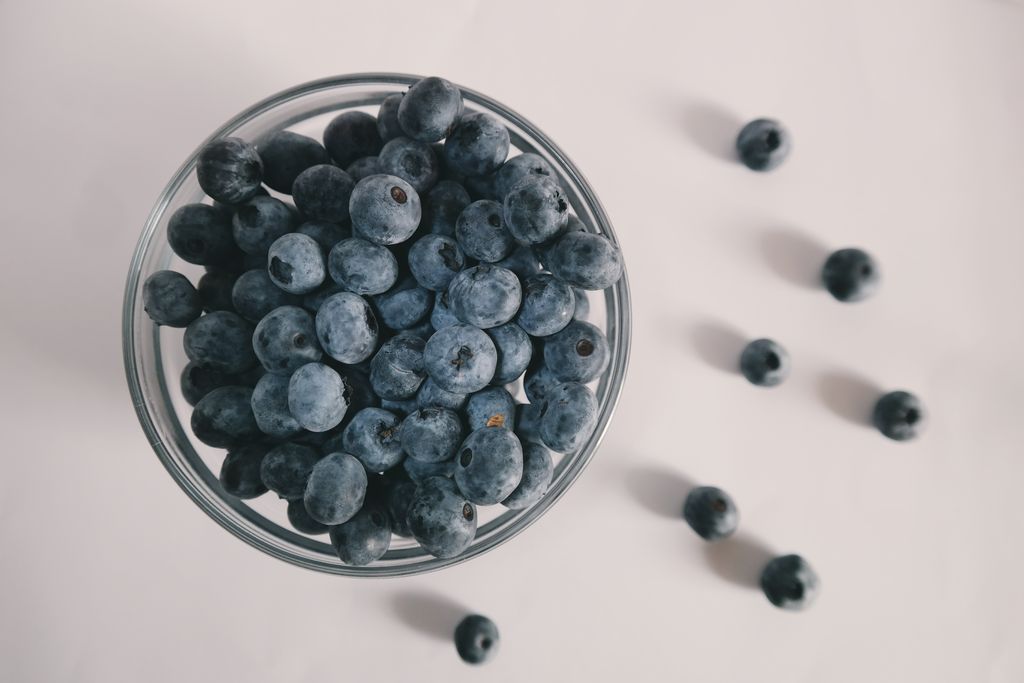 Blueberry/Foto: Pexels/Brigitte Tohm
Berries are one of the most nutrient-dense fruits. Not only that, berries are also rich in fiber. Well, one type of berry that you can stock in the refrigerator is blueberry which is rich in antioxidants.
"Blueberries are incredibly healthy, filling, and versatile. They're low in calories and high in fiber, so you feel full," says nutritionist Lisa Young, Ph.D., RDN.
There are several ways you can try to enjoy blueberries. Starting from eaten directly, adding it to yogurt, or processed into pie.
Oatmeal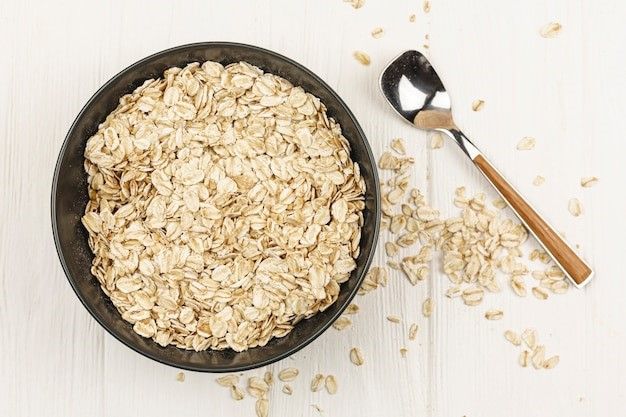 Oatmeal illustration/Photo: Freepik
Oatmeal is one of the best breakfast menus you can eat to get a flat stomach. Oatmeal known as a healthy food that is often consumed when dieting.
"Oatmeal is a healthy and filling breakfast option that only takes a few minutes to make. Oats contain fiber, which will keep you full," says Young.
Consuming oatmeal It is also good for heart and digestive health. When digestion works well, indirectly the stomach will also become flatter.
walnut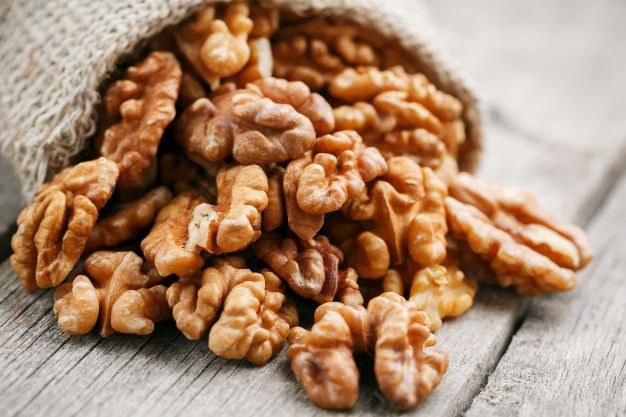 Walnut illustration/Photo: Freepik.com
Walnuts can be a food that can help you feel full longer thanks to the combination of protein, fiber, and healthy fats in them. Because it helps you feel full longer, you will also avoid overeating which can cause fat to accumulate in the stomach.
Walnuts are known to have a very high concentration of omega-3 fatty acids, which not only aid in weight loss but can also help improve heart health when used as a substitute for unhealthy fats.
Frozen Vegetables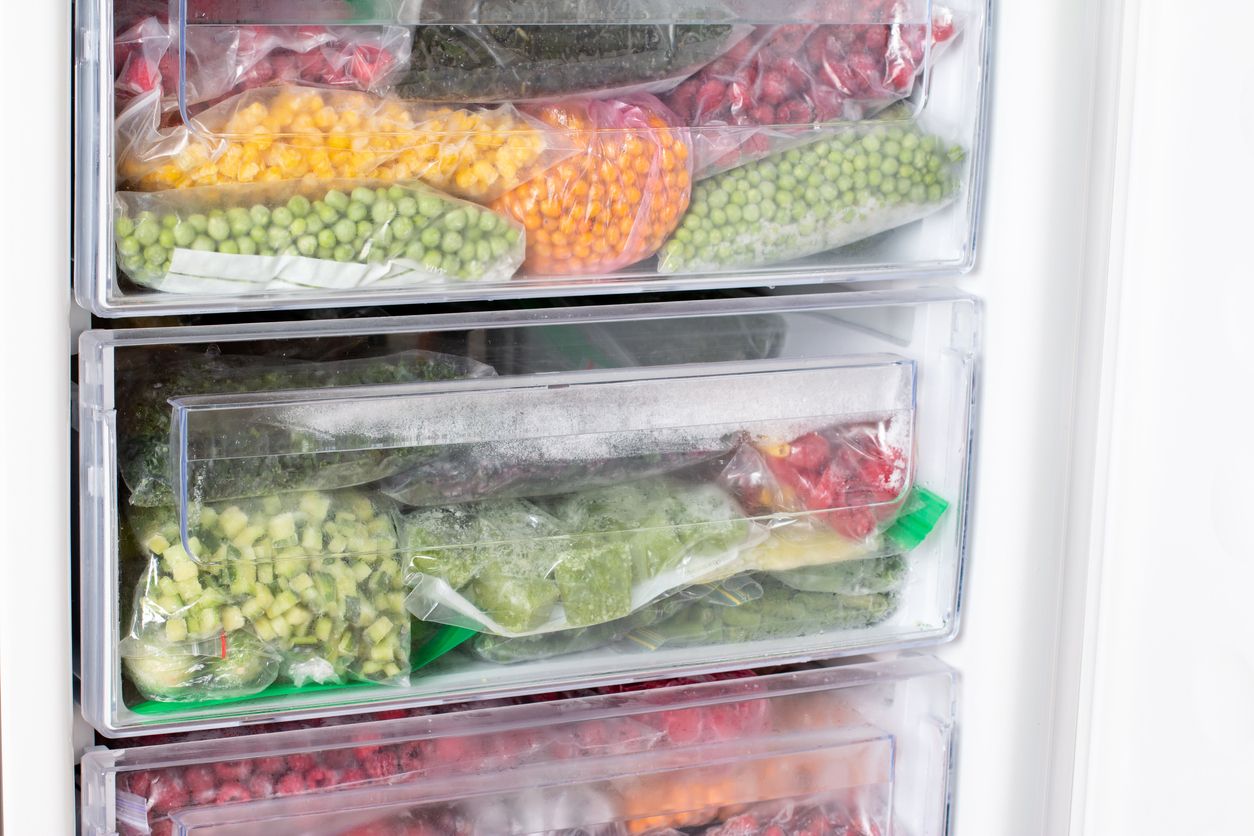 Illustration of frozen vegetables/ Photo: Getty Images/iStockphoto/Qwart
For those of you who are super busy and often skip eating vegetables, maybe frozen vegetables or frozen vegetables could be the solution. Frozen vegetables are a great food to store because you don't have to worry about finishing them before they go bad.
"While I love fresh vegetables, if you're traveling, busy, or don't have much time to shop, you can always grab a bag of frozen vegetables and add them to your lunch, dinner, or snack," says Young.
As is known, vegetables are low in calories, high in fiber and antioxidants. Some types of vegetables that can help flatten a distended stomach include spinach, broccoli, carrots, mushrooms, and many more.
Salmon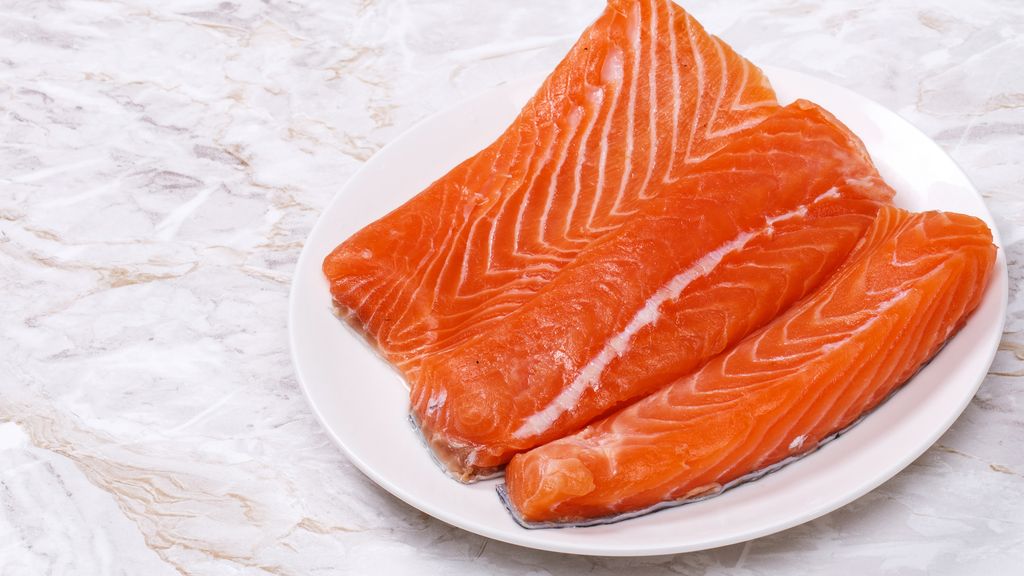 Salmon illustration/Photo: Freepik/racool_studio/ Photo: Anindya Milagsita
Beauties, if you are a seafood lover, you must stock salmon in the refrigerator. Whether frozen or fresh, salmon is great for consumption, not only for general health, but also for weight loss and flattening belly fat.
"Salmon is packed with omega-3 fatty acids, which are linked to satiety and weight loss. It also contains protein, which offers a satiety factor," says nutritionist Lauren Manaker, MS, RDN.
"Including salmon or other fatty fish in your diet twice a week can help people lose weight, it's part of an overall balanced and healthy diet," she adds.
***
Want to be one of the readers who can take part in various exciting events at Beautynesia? Come on, join the Beautynesia reader community, B-Nation. How to REGISTER HERE!
(sound/sound)