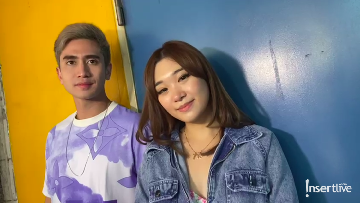 Newsdelivers.com, Insertlive –
Verrell Bramasta and Livy Renata Finally Clarified Their Relationship
Verrell Bramasta and Livy Renata are in the public spotlight because of their closeness.
In fact, not a few netizens suspect that they are in a romantic relationship. Really dating?
Check more here
Revealing the Reason for Divorce, Feni Rose: I'm Not Smart
Feni Rose revealed the reason for her divorce from her husband, Enkito Herman Nugroho.
Feni Rose admitted that communication problems were one of the causes of her divorce. How's the story?
Check more here
Barbuk Bripda Ade's Wife Infidelity vs Haji Lulung's Wife Ready to Open Your Heart
InsertLive's most popular news stories range from evidence of Bripda Ade's wife's infidelity to the wishes of the late Haji Lulung's wife.
Check more here
Atalia Praratya, Ridwan Kamil's wife, ran away when she saw Arka fall
Arkana Aidan Misbach, the adopted son of Ridwan Kamil and Atalia Praratya, became solace for the family of the Governor of West Java.
Like what just happened when Atalia panicked when she saw Arkana fall in the middle of an interview with presenter Indy Rahmawati on a YouTube account. How's the story?
Check more here
The perpetrator of the Abidzar Al Ghifari cafe vandalism finally apologizes
The person who destroyed the cafe belonging to Abidzar Al Ghifari finally appeared and apologized. The video of his apology was shared by Abidzar Al Ghifari on his Instagram.
The man admitted his mistake and realized his actions did not reflect etiquette. How's the story?
Check more here
(dis/dis)