Suara.com – The SAR team has so far found the bodies of the mutilated victims who were dumped by the perpetrators in the river Pigapu Village, Iwaka District, Mimika Regency, Papua. Kekinan pieces of the victim's body were collected in four sacks.
Direskrimum Polda Papua Kombes Pol. Faizal Rahmadani said that the team found the body parts of the four victims. However, the head and legs have not yet been found.
Police Commissioner. Faizal Rahmadani, who is still in Timika, said that the joint SAR team was still looking for victims by combing around the dump site to the estuary.
Faizal said that based on the information from the suspect, the four civilians were immediately mutilated, then put into six different sacks, namely four sacks containing the body parts of each victim, while the other two sacks contained the head and legs.
Police Commissioner. Faizal said that the perpetrators of the killings were four civilians and six members of the Indonesian Army. For the military, the case is handled by POM.
Read Also:
US Army Trains Army Raider Troops Using Black Hornet, Insect-sized Drones
The four civilians involved in the murder, three of whom have been arrested, while another with the initials RMH is still at large.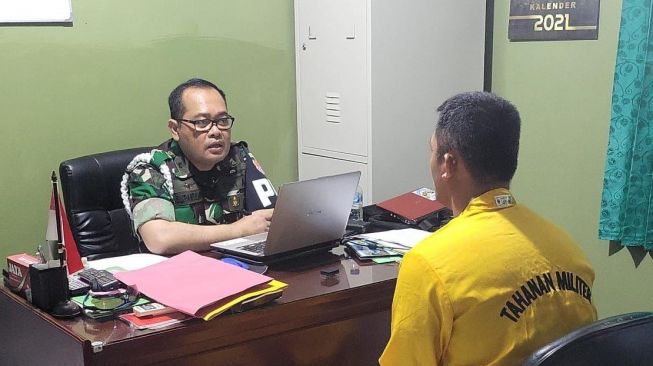 He suspected that the motive for the killing of the four civilians was due to economic factors. The reason is, previously the perpetrators offered two firearms for Rp250 million.
"This price is already a deal. However, after the money was received, the four perpetrators were killed, while the money was divided," he said.
It was also stated that the 10 perpetrators of the murder consisted of four APL civilians aka Jeck, DU, R, and RMH, while members of the Indonesian Army from Brigif 20, namely Major Inf. HF, Captain Inf. DK, PR Pratu, RAS Pratu, PC Pratu, and R Pratu.
"The mitigating factors are that the defendant was cooperative in the trial, the defendant and the victim have forgiven each other," he said. (Between)
Read Also:
Jokowi Orders General Andika to Completely Complete the Case of TNI Members Mutilating Papuans