Newsdelivers.com, Insertlive –
A TikTok celebrity named Balena shared her testimony while doing spiritual treatment at Gus Samsudin which went viral after an argument with the Red Magician.
He admitted that he went to Gus Samsudin because his body felt itchy and there was an animal that came out of his body.
"In my body it was like an animal was coming out of my hips, it was a nephew who pulled it. The animal was just being pulled, then it was burned by my nephew, suddenly my body was hot. Then my eyes were red, my body was itching, my whole body itching," said Balena quoted from detikJatim
When visiting Gus Samsudin's hermitage in Banyuwangi, Balena was asked to take a bath.
After treatment, Balena was also asked to take a shower at 12 pm for 7 days.
Unfortunately, it made Balena's body sick instead of recovering.
"Then when I came home, I was also told to take a shower for 7 days every 12 o'clock at night until I finally dropped it. Finally I got sick. Did I get better? Yes, I just healed myself," he added.
Apart from being disappointed that his illness did not heal, Balena was also angry with Gus Samsudin because the moment he was being treated was recorded and uploaded to YouTube without his knowledge.
Balena also just found out that she was filmed during treatment with Gus Samsudin thanks to one of her management. Of course, this TikTok celeb was very surprised.
"Because my management asked me, 'How much is Ms. Lena paid? Is this on YouTube, right?' I don't know. That's right, because I am considered a public figure, many comments come in, ask what happens after Gus Samsudin? Is there anyone who wants to go there and so on, "Balena explained.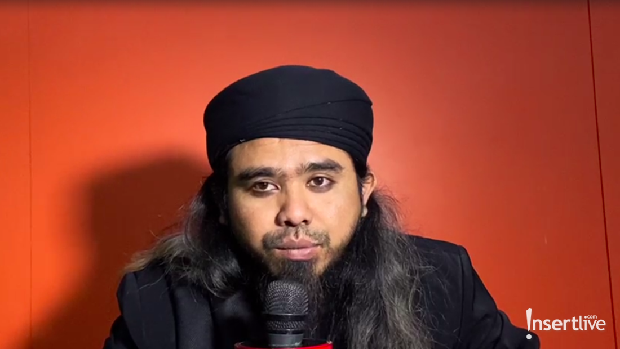 Gus Samsudin/ Photo: Ilona Tarigan
Even though during the moment of treatment, Balena had said that she wanted to maintain privacy.
"I want to go there for treatment and I want privacy. I don't want to be public consumption. They don't say goodbye to me if it turns out that it was made for YouTube," he explained again.
Therefore, Balena chose to clarify that he was not endorsed by Gus Samsudin. In fact at that time, Balena paid Gus Samsudin with money worth Rp. 20 million.
"They (Gus Samsudin) asked for a tariff too, the tariff was not small. Like me, from Rp. 20 million to Rp. 15 million, my father was angry at Rp. 15 million like this," he concluded.
(poor/poor)