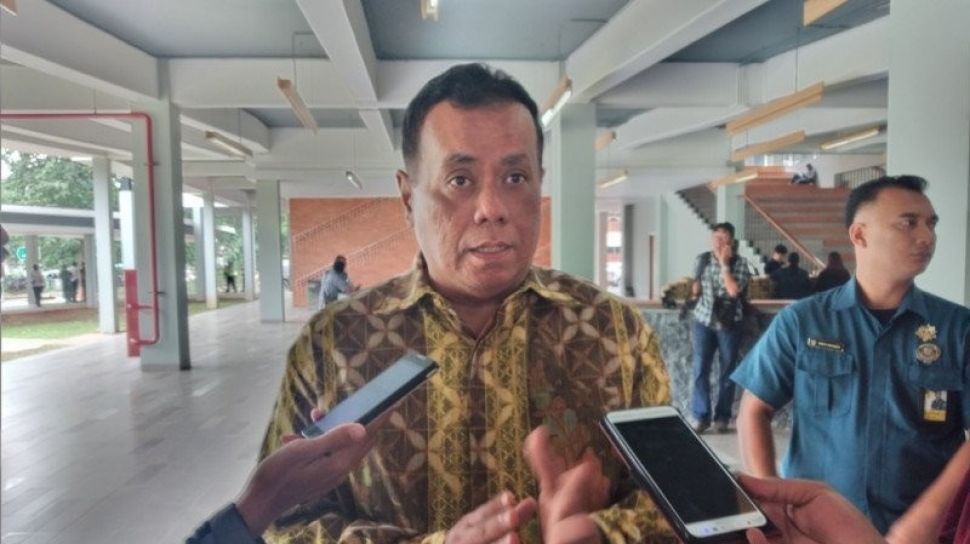 Suara.com – Prof. Ari Kuncoro, Chancellor of the University of Indonesia (UI) is again the subject of discussion after his wealth was reported to have increased to Rp 35 billion in the last 3 years. Ari Kuncoro's biodata is also being sought by the public.
He also had controversy for summoning the management of the Student Executive Board (BEM) who dubbed Jokowi as The King of Lip Service. His name was dragged in the case and became public attention.
No doubt, many are finding out who Ari Kuncoro really is. Even recently, Ari Kuncoro's wealth was known to reach Rp 62 billion, or an increase of Rp 35 billion in three years. What is Ari Kuncoro's bio like? Check out the description below.
UI Chancellor for 3 Years
Read Also:
In the midst of the UNILA Corruption Case, the UI Chancellor's Wealth Rises to IDR 35 Billion
Ari Kuncoro is the rector of UI who has served since 2019. The man born in 1962 managed to beat another rector candidate, Prof. Dr. rer. Nat Abdul Haris and Prof. Dr. dr. Budi Wiweko, MPH, SpOG (K).
Education History Ari Kuncoro
After being traced, it can be found that Ari Kuncoro's achievements and educational history are as follows:
Graduated from the Faculty of Economics (FE) UI in 1986, the chosen concentration is monetary economics with the thesis title "Prospect of Deficit Financing in Indonesia: A Simulation Study Using Macro Econometric Model".
Completed his master's degree in 1990 with a concentration in Development Economics at the University of Minnesota, United States (USA)
completed his doctoral degree in economics from Brown University in 1994, the concentration chosen focused on Urban Economics, Industrial Organization and Applied Micro Econometrics.
Ari Kuncoro's Career Journey
After successfully obtaining a doctorate, Ari Kuncoro started his career in Indonesia and his development was very brilliant. The following is a record of Ari Kuncoro's career development from freely accessible sources.
Read Also:
Fantastic! 3 Years in Office, Rector Ari Kuncoro's Wealth Reaches Billions of Rupiah, UI: No Findings from KPK
Started his career as a researcher at LPEM-FEUI, since 1994 until now
Served as assistant dean of the academic department of FEUI in 1998
Became a secretary at the FEUI postgraduate program, in 1996
Had served as the Dean of FEB UI.
Actively teaches several courses at FE UI such as Macroeconomics, Microeconomics.
Ari Kuncoro's Business
Apart from being active as rector, Ari Kuncoro is also active in the business sector. This is why his wealth has accumulated to billions.
He also held a strategic position, which in the end also caused a polemic. The strategic positions in the business field that he holds include:
Appointed as the President Commissioner of Bank Negara Indonesia (BNI) based on the results of the Extraordinary General Meeting of Shareholders (EGMS) of BNI on November 2, 2017.
Appointed as Deputy President Commissioner of Bank Rakyat Indonesia based on the results of the BRI Extraordinary General Meeting of Shareholders (EGMS) on February 18, 2020.
Now, Ari Kuncoro has resigned from his position as deputy chief commissioner of BRI.
Ari Kuncoro's Total Wealth
As for the total price of Ari Kuncoro's wealth when viewed on the website of the Corruption Eradication Commission's (LHKPN) State Organizers Wealth Report, the details of Ari Kuncoro's assets are as follows:
Report dated January 25, 2018, Ari Kuncoro serves as President Commissioner of PT Bank Negara Indonesia (BNI), his assets amounting to Rp 19,991,810,200 (19.9 billion).
A report dated March 2019, his wealth of Rp 27,873,760,038 (Rp 27 billion), was submitted for his capacity as Dean of the Faculty of Economics and Business UI.
A report dated 26 April 2020, his total wealth reached Rp 42,584,272,280 (Rp 42 billion), submitted for his capacity to serve as Deputy President Commissioner of PT. Bank Rakyat Indonesia (BRI).
According to a report dated March 29, 2021, Ari's assets as UI Chancellor reached Rp 52,478,724,275 (Rp 52 billion).
According to a report dated March 26, 2022, Ari's wealth reached Rp 62,321,869,525 (Rp 62 billion).
In addition to assets in the form of money, Ari Kuncoro also reported assets in cash and cash equivalents. Based on the report dated March 22, 2022, recorded assets are in the form of:
10 plots of land, spread over East Jakarta, South Jakarta and Depok City, totaling Rp 19.2 billion.
Alphard Vellfire in 2020 worth IDR 1.07 billion
2020 Mercedes E350 worth IDR 1.5 billion
Securities and other assets worth Rp 4.29 billion
Debt Rp 3.89 billion
Thus, Ari Kuncoro's biodata has been in the public spotlight after his wealth soared dramatically in just three years.
Contributors: Mutaya Saroh