Suara.com – Fish industry players and maritime experts in Australia have asked the Australian Government to rethink its maritime border policy with Indonesia, after the tragedy that occurred off the coast of Kimberley, Western Australia, early last year.
Nine Indonesian fishermen drowned when a huge wave overturned their boat near Ashmore Reef in March 2021.
Three survivors were rushed to Darwin Hospital after being adrift in the middle of the ocean.
The tragedy then brought the spotlight on maritime border policies in the north of Australia, moreover the Australian Border Force continued to record an increase in the number of fishermen arriving from Indonesia during the COVID-19 pandemic.
Read Also:
The status of Mount Anak Krakatau is on alert level III, some fishermen are still looking for a living
Survivors told the ABC that the economic conditions in their hometown of Rote in East Nusa Tenggara were the reason they took high risks, such as fishing for sea cucumbers in Australian waters during the rainy season.
Commercial fisherman Grant Barker said he saw the impact on Indonesia's economy in the waters north of Australia, as he worked in the western Australian region and Australia's north coast.
"This clearly indicates that they are so desperate to take that risk in the rainy season," he said.
Grant feels the combination of the pandemic and border closures has prompted these desperate fishermen to wade into Australian waters.
He said the COVID-19 condition in Indonesia had also contributed to the lax of border patrol officers which had even further encouraged the number of illegal fishermen.
Read Also:
A Number of 13 Merauke Fishermen Arrested by Papua New Guinea Soldiers, Indonesian Embassy Asks for Access to Meet
"They know that the Federal Government in Australia has had a 'soft' approach to border security over the past two years," Grant said.
According to him, the most severe consequence that can be faced by illegal fishermen is being returned to Indonesian waters. This can be seen from a sense of reluctance to catch ships or approach and pick them up in the middle of the sea.
The number of Indonesian fishermen coming to Australia's northern waters has skyrocketed in recent months, so experts are pressing the Australian Federal Government to rethink how to deal with this problem with Indonesia.
A joint working group from the two countries was formed earlier this year, with the result of a public information campaign being launched to help educate Indonesian fishermen about where they can and cannot fish.
But Vivian Forbes, a professor at the University of Western Australia who studies maritime borders, said it was difficult to tell traditional fishermen about diplomatic borders.
"Whatever educational program we provide or the pamphlets we produce, it will not really penetrate the local fishermen," he said.
"I saw them even folding the paper we gave them to make into a plane."
But Dr Forbes said the perception of the Australian government's "soft" policy towards Indonesian fishermen was not entirely accurate.
"I think we are not too lenient, but overall Australia is very generous to the Indonesian fishermen, and for that matter, to the people from Timor" he said.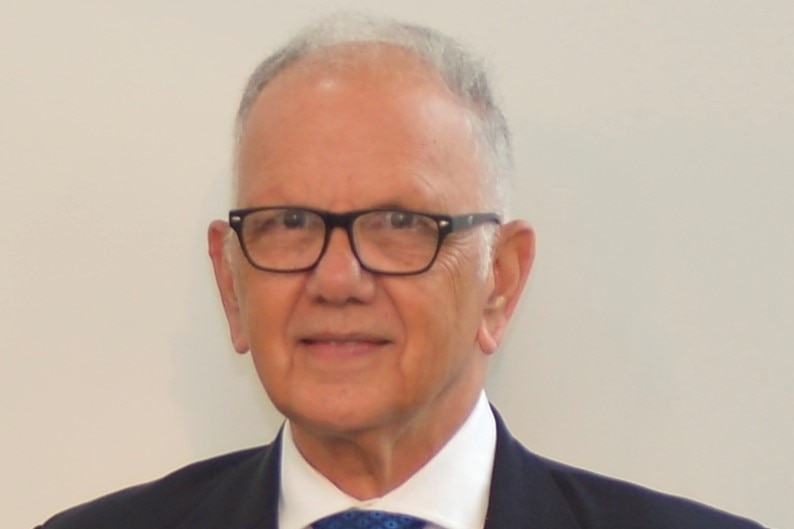 Image:
Dr Vivian Forbes said Australia had been kind enough to fishermen from Indonesia.
Supplied
"We need to sit down with them and explain to them — these people are fishing in the waters [Australia] and we're at the limit of how much border control and search and rescue we can do on our own.
"We need to seriously unite the two governments and solve this problem … and draw a solid line on the ocean."
The President of the Indonesian Institute, Ross Taylor, said it was critical to develop maritime border policies, which Australian authorities have recognized as a challenge they have faced in recent years.
"I think we need to take a deep breath and when it comes to illegal fishing, sometimes we [Australia] take an overly focused and slightly arrogant view on this issue," he said.
"We're talking about people who earn no more than IDR 60,000 per day, that's their life, that's their livelihood, they have to be able to catch fish."
Ross said from an Indonesian perspective, the "MOU box" in the Timor Sea needs to be reconsidered
'Kotak', near Ashmore Reef where the tragedy of the Indonesian fishermen drowning occurred, prohibits motorized commercial fishing boats and only allows traditional fishermen.
"What is needed is a full review of what we call the MOU box to allow use of the waters that may be restricted around Ashmore," he said.
"One option is Australia and Indonesia could form a limited license to actually allow fishing formally under strict guidelines to continue, rather than just having it on an ad hoc basis. So I think there are a lot of things we can actually do."
Ross views that this approach to maritime policy issues is not soft, but reckless.
He said the review of the memorandum of understanding (MOU) could be a unique opportunity to boost relations between the two countries.
"The only approach Australia has is to catch the fishermen, who are basically poor people who need to fish to support their families and even worse, burn their boats to ensure they have no livelihood at all," he said. .
"What Australia and Indonesia need to do is sit down together to acknowledge these people, especially from Rote and the villages there have been fishing for centuries," he said.
"We need to look at the broader context of the problem."
The Australian Department of Foreign Affairs and Trade did not respond to a specific question from the ABC about whether there were plans to review the MOU or maritime boundaries.
A spokesman said they had regular talks and "capacity building, information sharing and broader maritime cooperation."
A spokesman for the Minister of Fisheries, Murray Watt, said the Australian Government was committed to "considering the framework" in dealing with illegal fishing practices.
"Previous governments turned their attention on many fronts and it seems this is just another example of that," he said.
This article was produced by Erwin Renaldi of ABC News reports.