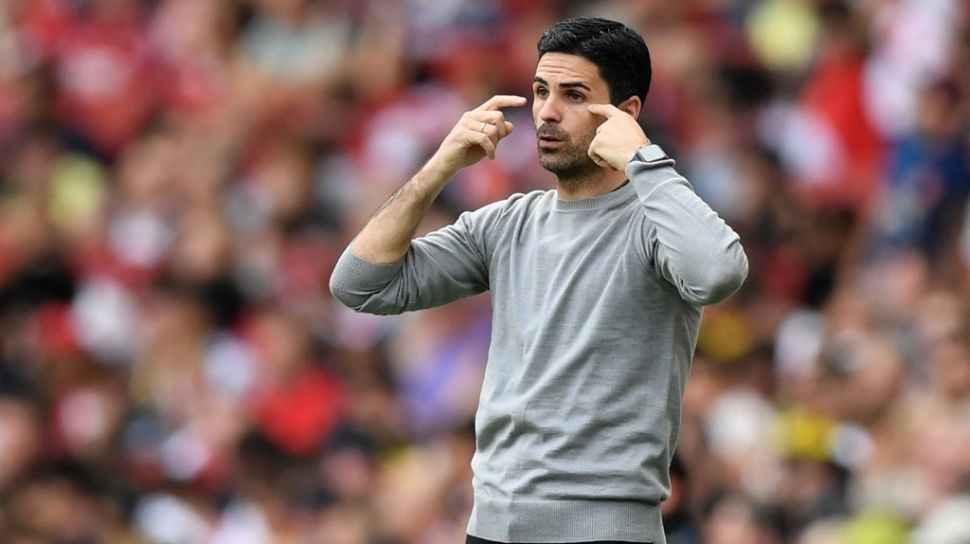 Suara.com – Arsenal manager Mikel Arteta admitted that his team had lost focus during the home match against Fulham which ended with a 2-1 win in the fourth week of the 2022/2023 Premier League at the Emirates Stadium, London, Saturday (28/8/2022) night WIB.
Arteta said they had made several mistakes but his team were able to react well so they were able to turn things around.
"I'm even happier than last week, I thought the performance was top. I think from start to finish we went for it, we had a period where we had complete control and were dominant in the game and created a lot of chances," Arteta told Arsenal's official website. , Sunday.
In addition to praising the Arsenal team's game, Arteta also appreciated the game of defender Gabriel Magalhaes who had made a mistake that allowed Fulham striker Aleksandar Mitrovic to score a goal.
Read Also:
Scored a hat-trick against Palace Goal, Pep Guardiola Praises Erling Haaland
According to the Spanish coach, Gabriel was able to provide a good response from the mistakes that had been made to finally score the winning goal for Arsenal.
"We did make mistakes, but then the best thing I think is the way the team reacted and Gabi (Gabriel Magalhaes) reacted to the difficulties to deal with the situation. Obviously, when you have the character and support we have in the stadium, it's easy to do. Arteta.
"It depends on how he is now as a professional, his mentality, how he takes care of himself, and this can happen to any player."
"It's about how you are going to react to that and I like the mentality of the team and how much they are willing to win and overcome the situation, and we did it."
In this match, Arsenal were able to win this match after being able to turn things around thanks to goals scored by Martin Odegaard and Gabriel Magalhaes so the score ended 2-1.
Read Also:
Destroy Bournemouth 9-0, Jurgen Klopp happy with Liverpool reaction after bad start to the season
This victory makes Arsenal the only team in the Premier League this season that is able to record perfect results from four matches so that the Gunners now occupy the top position with a score of 12 points.
[Antara]