Suara.com – The main launch of the Space Launch System (SLS) Artemis 1 launch rocket from NASA's new Moon mission is scheduled for Monday (29/8/2022), beginning at 8:33 am EDT (1233 GMT) local time.
The launch of Artemis 1 has been going on for more than a decade and is expected to attract a lot of public interest to the Space Coast.
Many are concerned about the weather conditions on the Space Coast because the storm could potentially affect the launch itself.
As of now, from aerial photography, the weather had estimated an 80 percent chance of favorable launch conditions, but that chance diminished to only 60 percent favorable towards the end of the second hour.
Read Also:
Countdown to the Launch of Artemis 1's Mission to the Moon
As is common throughout much of Florida in the summer, the weather over the past week has been around NASA's Kennedy Space Center (KSC), between clear skies and torrential rain, which can come and go in minutes.
KSC serves as the main spaceport for the entire United States, KSC covers more than 140,000 hectares (570 square kilometers), which it shares with the Merritt Island National Wildlife Refuge.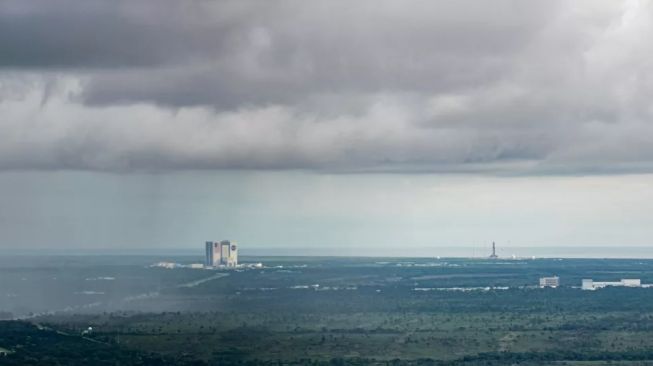 As launched on the page Space.comMonday (29/8/2022), the weather on the Space Coast the day before launch has become standard.
Luckily, the passing storm was mild enough for some great views of the space center.
Read Also:
Why can a vacuum produce sound? This is the answer