Newsdelivers.com, Insertlive –
Indro Warkop was reported to have died after circulating information circulating on online messaging applications.
In that information, Indro Warkop reportedly died of cancer.
However, the news was immediately dismissed by Indro Warkop's son and revealed that his father was in good condition.
It is true that the fact is, until now Indro Warkop still looks healthy.
When found InsertLive After attending an event, Indro Warkop revealed that he had often been reported to have died.
"This year I was told 6 times that I had died," said Indro Warkop, Wednesday (24/8).
Indro Warkop was surprised because it was reported that he died of cancer. Even though at that time he had no news because he was exposed to COVID-19.
"Yesterday, I just happened to have COVID, but I didn't see anyone circulating who died from COVID," he explained.
"In fact, because of cancer, my wife's cancer. God willing, I'm not there, don't," he continued.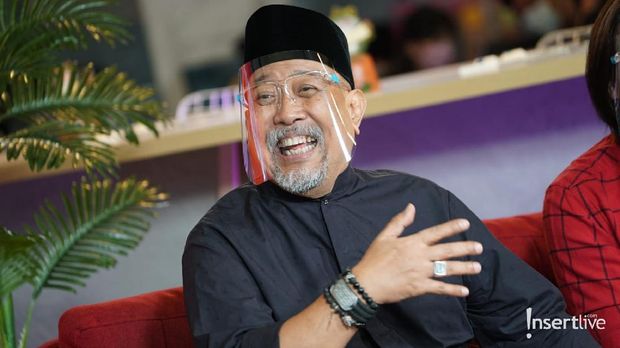 Indro Warkop/ Photo: Marianus Harmita
Reportedly died up to 6 times in one year, Indro Warkop did not want to find out who the hoax spreader was.
Indro Warkop only hoped that it would be an expiation for his sins.
"It's a habit to be lazy, if you already know (hoax spreaders) what do you want to do," he said.
"My prayer is, God, that my sins will be removed," concluded Indro Warkop.
(arm/yoa)